Wednesday's Top 10 with NZ Mint: Auckland's Fly-in Fly-out house buyers; The rise of the Alt-Labour movement; 15,000 sections ready to build on in Auckland?; Fab labs and a new Industrial Revolution; Dilbert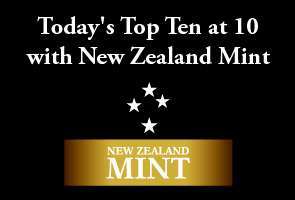 Here's my Top 10 links from around the Internet at 10 am in association with NZ Mint.
As always, we welcome your additions in the comments below or via email to bernard.hickey@interest.co.nz.
See all previous Top 10s here.
My must read today is #2 from Satyajit Das on the unsolved problems in Europe and the ugliness that has yet to play out.
]
1. Auckland's Fly-in Fly-out buyers - Alanah Eriksen at NZHerald reports on 'Fly-in Fly out' buyers of inner city apartments in Auckland.
Apparently they're buying them for their kids.
I heard about this a bit when selling our house in Epsom.
Lo and behold our buyer was a similar fly-in fly-out buyer. They plan to live in our house eventually and send their kids to Grammar, but are renting in the meantime.
Not that I'm complaining.
I'm personally lucky that our government has yet to take the same steps taken in Hong Kong and Australia to ban or tax non-residential buyers of this property.
These fly-in fly-out buyers are certainly boosting demand for property in certain parts of Auckland, helping to fuel inflation of more than 10%.
Harcourts real estate agent Larissa Tsapko said she had shown apartments to about 30 groups of people in the past two months. Ninety per cent of them were parents looking for units for their children - more than she had seen in her four years selling apartments in central Auckland - and she had had more inquiries for later in the year.

Many were from China, Russia and the Middle East, she said. Waterloo St, Gore St, Parliament St and Eden Cres were popular areas.

Hayden Butler, who heads Bayleys' city apartment team, said he had hosted three separate groups of Asian parents this year.
2, Europe's real problems - Satyajit Das is a measured and sceptical observer of the problems in Europe. Here's his latest view. Read it to truly comprehend the depth of the malaise and how an awful lot of awfulness is yet to come.
The probable endgame of Europe's debt crisis is already known – de facto mutualisation of European debt and greater integration. But the precise events leading up to it are unknown.

Europe's problems are well documented. Many European nations have high and, in some cases, unsustainable levels of debt, compounded by a cluster of maturities and ratings pressures. Public finances are weak. European bank have either significant exposures to the weak property sector or sovereign debt. Euro-Zone bank claims on the public sector range from 13% to 38%.

Facilities include the bailout funds – the EFSF (European Financial Stability facility) which is to be replaced by the ESM (European Stability Mechanism). The ECB has the ELA (Emergency Liquidity Arrangement), LTRO (Long Term Refinancing Operations), the SMP (Securities Market Program) and its new OMT (Outright Monetary Transactions) facility. The EU has agreed the concept of a banking "union". European bureaucrats seem afflicted by acronomania – the belief that a suitable sequence of letters can solve any problem. Unfortunately, the response is inadequate.

Austerity to reduce debt is self-defeating. Cuts in spending and increases in taxes lead to contracting economic activity, increasing the budget deficit and debt. Additional austerity merely exacerbates a vicious negative feedback loop as the economy becomes mired in a deep recession with rising unemployment.

While de facto integration is the likely outcome, a smooth transition is not guaranteed. Outflows of actual cash to beleaguered nations, the first claims on the German budget, significant rating downgrades for core Euro-Zone members or a rise in inflation and consumer prices may alter the dynamic quickly. If voters in Germany and other stronger states become aware of the reality of debt pooling and institutionalised structural wealth transfers, then the outcome might be different. Continued deterioration in economic activity requiring further bailouts as well as unsustainable unemployment and social breakdown may still trigger repudiation of debts, defaults or a breakdown of the Euro and the Euro-Zone.
3, So what replaces unions? - The response by workers to the last great shift in income share from workers' wages to capital's profits in the late 1800s to the early 1920s was in the  growth of the union movement (and communism by the way  but let's not talk too much about that...). That helped turn around that trend of the rich getting rich and the poor getting poorer.
The return of rising incomes for the 1% and falling incomes for the 99% in the last two decades has coincided with the decline of unions.
So what will replace unions as the realisation dawns on the 99% that something has to change?
The American Prospect reports on the growth of non-union labour groups in America, including one called the Restaurant Opportunities Center (ROC). They're often focused around class action law suits against employers and publicity campaigns to embarrass employers into paying better wages and offering better conditions, rather than strikes. It's called Alt-Labor.
The ROC is a labor group. But it's not a union. It represents a new face of the U.S. labor movement—an often-ignored, little-understood array of groups organizing workers without the union label. As unions face declining membership these workers' groups—like the mostly union-free job sectors they organize—are on the rise, particularly in New York. Because of their efforts, more restaurant workers in the city get paid sick days, domestic workers receive overtime pay, and taxi drivers will soon have health insurance.

Twenty years ago, when Rutgers labor professor Janice Fine first set out to count the nonunion groups that were organizing and mobilizing workers, she found just five in the entire country. Today, her tally stands at 214. These groups organize farmworkers and fashion models. They go by names like "workers' centers" and "workers' alliances." Some are rooted in the immigrant-rights movement as much as the labor movement. Lacking the ability to engage in collective bargaining or enforce union contracts, these alternative labor groups rely on an overlapping set of other tactics to reform their industries. The ROC teaches workers their rights and also restaurant skills; advises and publicizes model employers; and helps organize protests like the ones at Capital Grille, making customers aware of what goes on behind the dining room. The ROC also lobbies state and local lawmakers for reforms and helps workers take legal action when all else fails.
4. So why aren't section prices falling? - It's great to see a debate about housing affordability in Auckland finally getting some real traction.
Auckland Mayor Len Brown is disputing the assertions from John Key and Bill English that there is a shortage of land in Auckland to build on. He says there's 15,000 sections ready to build on.
The trouble is they're too expensive. Why? Surely the market would find a price where the supply cleared? Or has the market failed here?
I welcome your thoughts. I see on TradeMe there are just 2,031 section listings for sale in Auckland at the moment. Only 378 of those are for less than NZ$200,000, which is what you need to build anything that's affordable.
What is it about the economics of land banking and property developing that is causing these sections to be just sitting there? Are they being drip-fed out?
Auckland Mayor Len Brown disputes that a shortage of land is to blame for house prices, and says 15,000 sections are available to be built on straight away, in areas like Flat Bush, Riverhead, Takanini and Hobsonville.

"We've been saying that figure or there-about for the last 12 or 18 months, and what is critical to understand is that the reason that house prices are now starting to move in Auckland is the Auckland property market is starting to move (after the recession)," he says.

"It's a hot market ... people are building flat out and buying flat out."
While the impact of computers and the Internet has been substantial, it has also been limited.  The vast majority of goods and services in our lives are still in the old economy of atoms.  While we might feel like we're splurging when we buy a new iPhone, we spend far more on food, clothing, shelter and transportation.

However, as Chris Anderson explains in his new book, Makers, a vast array of devices, such as 3D printers, CNC routers, laser cutters, 3D scanners and other gear are transforming how products are made.  Much like the personal computer revolution drove the information economy, these are now becoming cheap enough for consumers to afford.

The maker movement is mirroring the PC revolution in other ways as well.  Just as people gathered in places like the Homebrew Computer Club in the 70's, there are now dozens of fab labs scattered across the globe where hobbyists can meet and build prototypes.
6. Keep an eye on this - RTE reports the scandal at the world's oldest bank, Italy's famous Monte dei Paschi di Siena bank, is widening and causing all sorts of political grief ahead of elections on February 24-25. An amazing Italian election result could cause all sorts of financial ructions in Europe. Remember, comedian turned politician Beppe Grillo wants to exit the euro and favours Modern Monetary Theory style economic policy.
Italy's third-biggest lender, which needs state loans to stay afloat, last week revealed opaque derivatives trades, conducted between 2006 and 2009, that could cost it some €720m.

The scandal has turned the spotlight on Monte Paschi's political ties with the centre left and on possible oversight failings by the Bank of Italy, then led by current ECB chief Mario Draghi.

At the root of Monte Paschi's problems is the acquisition in 2007 of smaller rival Antonveneta for a massive €9 billion in cash, stretching its finances to the limit just months before the global financial crisis hit. Prosecutors are investigating why the bank paid such an inflated price for Antonveneta shortly after Spain's Santander had purchased it from ABN Amro for just €6.6 billion.
7. Useful for exporters to China - This McKinsey Quarterly piece on how the Chinese economy is shifting to a more of a focus on consumption than investment is useful for anyone planning longer term around sales in China. In theory, more consumption by people means more demand for milk powder rather than more demand for iron ore for steel for construction.
China's economy is starting its historic shift to a more consumption- and service-driven model that should help sustain the country's growth, albeit at a slower rate, over the next decade and beyond. As November's 18th congress of the Chinese Communist Party showed, new government policies are helping to move the economy in this direction, even though investment—the historical motor of China's growth—will still command the lion's share of the economy in the near term.

These new policies will favor household income growth, improve the social safety net, and support the expansion of the service sector and private enterprises, especially small and midsize businesses. Two markers of a more economically developed society will be the higher productivity of its workers and higher productivity and greater efficiency on the part of government. These trends will create more and better-paid jobs and thus raise the share of the national income in the hands of consumers—the key determinant of China's future economic profile.
8. Demolishing Demographia - Hey Hugh. You watching? Good. Here's Auckland Transport Blog having a go at the Demographia methodology and conclusions around Housing Affordability.
9. How inequality put a brake on US and UK growth - Here's the Wall St Journal weighing in on this major driver in the global economy right now.
One perspective economists take is the impact on aggregate demand. The rich save more than the relatively poor–there are limits to how many meals a billionaire can eat, how many haircuts he's willing to sit for and how many suits he can wear. These savings have a depressing effect on total demand, which is why the economy is struggling to grow.

But didn't the economy boom through most of the three decades leading up to the financial crisis, even as inequality worsened, or at least got no better? Yes it did. But offsetting the shortfall in aggregate demand created by underconsumption by the wealthy was a rise in borrowing by the rest to boost consumption above what they'd otherwise be able to afford, secured against steadily rising house prices.

When house prices stopped going up, the credit crunch hit and suddenly the 90% couldn't afford to borrow to maintain spending and, indeed, had to start paying money back. The result was a sharp drop in aggregate demand.

Central banks did everything they could to halt and reverse this process. They drove real interest rates negative and pumped up asset prices against which people might be able to leverage up again.

Of course the top decile have the most assets and thus by boosting share, house and bond prices central banks have exacerbated inequality. But in the U.S., at least, the Fed has managed to put a brake on deleveraging and to get people borrowing again.
10. Totally Jon Stewart on the prospects for World War III with someone....anyone.