Opinion: The Government has stepped in on the Tiwai Point smelter power negotiations. Why is this not reassuring?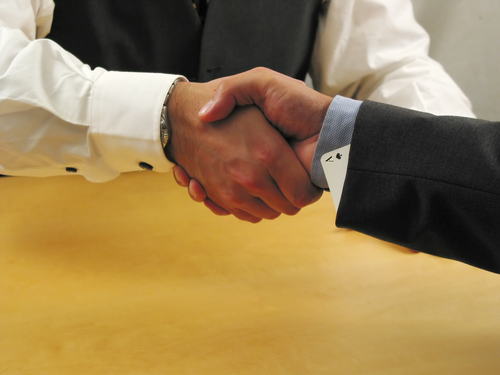 By David Hargreaves
Were you reassured by the news that the Government has now stepped in to attempt a deal regarding power supply to the Tiwai Point aluminium smelter?
This observer has to say that he was not.
Nor was it particularly soothing to see SOE Minister Tony Ryall describe the Government's actions in approaching mining giant Rio Tinto directly as "helping to bridge the gap" between the Rio subsidiary that controls the smelter and Meridian Energy, the SOE that is contracted to supply power to the smelter.
"Bridging the gap" sounds suspiciously like a euphemism for 'offering incentives'.
The smelter chews through around 15% of all the power produced in this country. If the smelter were to be closed - as is the not-so-subtle threat - then suddenly we have a serious over-supply. An over-supply of course should result in rather drastic power price reductions. Good news for the consumers then.
But not good news for the Government.
It is heavily committed to its partial (up to 49%) sale of state assets. The Government's looking for between NZ$5 billion and NZ$7 billion for selling down its interests in Meridian, Genesis Energy, Air New Zealand and Mighty River Power.
In 2011 the Government, which has been borrowing in the vicinity of NZ$300 million a week, said the proceeds from the sales were earmarked to go towards NZ$33 billion of net new assets over the following five years. This would include new schools, operating theatres, ultra-fast broadband and transport infrastructure.
Basket case
Solid Energy has already been withdrawn from the original list of five sell-off candidates due to being officially declared a financial basket case.
But Mighty River Power is at the starting gate and ready to go. Already 440,000 Kiwis have pre-registered interest in buying shares. It has been speculated that perhaps NZ$1.9 billion could be raised from this float. So, it is important.
Now, MRP does not supply Tiwai Point but of course it would be affected in terms of the prices it gets for power down the track if the aluminium smelter was taken off line and suddenly 15% of the country's power doesn't have a user.
The Government would have to be worried about what the difficulties over Tiwai Point might do both to demand for the MRP shares and, crucially, their price after listing on the NZX. A poor post float price would make it much harder to sell the other assets.
Commited to sell-down
But remember too, the Government is committed to selling down Meridian itself and that is the real biggie of the power companies. Based on last year's company valuation of nearly NZ$6.6 billion, a sale of nearly half of Meridian could be expected to fetch over NZ$3.2 billion - so, it is vital that the value of Meridian is preserved. And what would loss of the smelter contract do to the company's value?
So, it is fair to say the Government is fairly heavily incentivised to ensure that some sort of deal is cut with Rio to ensure that the smelter stays open in the foreseeable future - till after the power company assets are flogged. And it is that 'some sort of deal' concept that bothers this observer.
We know already that this Government is unhealthily willing to go behind closed doors and negotiate one-off deals with big corporates. Think SkyCity Entertainment and the convention centre.
So, what are we to expect now that Rio has been directly approached by the Government to "bridge the gap" on the stalled contract negotiations between Rio's subsidiary and Meridian.
Relevant information
SOE Minister Ryall promised that "all relevant information – including about the smelter electricity contract" – will be in the Mighty River Power offer document currently being finalised.
Good. You would expect nothing less.
But where is the Government's explicit commitment to reveal the terms - all of them - of any deal it strikes with Rio or assists Meridian to strike?
Rio will know it currently has the Government on toast over the smelter. So, on one side we have a desperate government that has already shown this unhealthy willingness to cut one-off deals with corporates and on the other side a very big corporate that knows it has all the leverage.
It would be not hard to envisage a situation where a very sweet deal is arrived at for Rio in order to ensure that the smelter lives on for now and the Government can succeed with its asset sales programme.
At what cost?
But potentially, a deal could be a very long-term one and potentially at what cost to the country?
The Government needs to explicitly promise that any deal/compromise it reaches with Rio will be fully publicly disclosed. It needs to make that promise now.