Solid Energy, with NZ$389 mln of debt and poor financial results coming, in talks with banks over restructuring options, government says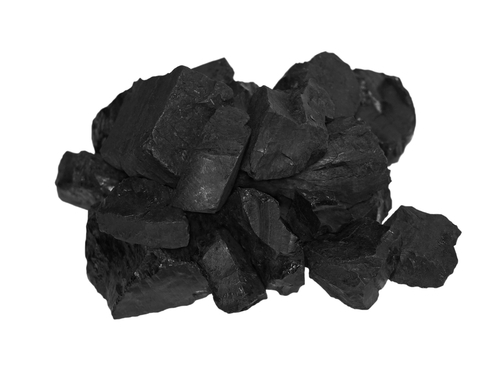 Finance Minister Bill English and Minister for State Owned Enterprises Tony Ryall say Solid Energy, one of four SOEs the government had earmarked for partial privatisations, is in talks with its banks over restructuring options.
They say Solid Energy has NZ$389 million of debt and its interim financial result, due soon, will show a "significant" loss.
"The Solid Energy board is working with Treasury, advisors and the banks with respect to further restructuring options, with the aim of returning the company to a sustainable financial position," English says. "World coal prices have dropped significantly which has contributed to the deteriorating financial position that Solid Energy is in now."
"These discussions are required because the position of the state-owned enterprise has continued to deteriorate despite the restructuring that has already taken place," says English.
Solid Energy's banks are Westpac, ASB, ANZ, Bank of Tokyo-Mitsubishi and BNZ. In a press conference at the Beehive late on Thursday English reportedly said the government wasn't injecting any money into Solid Energy for now, and had offered no formal government guarantee. He also said the government wouldn't let the company go into receivership. English also reportedly made it clear that he expects Solid Energy's banks to share the pain.
Solid Energy's 2012 annual report shows total debt of NZ$295 million comprising NZ$225 million of bank debt and NZ$70 million of bonds. It says all bond and loan facilities are unsecured and all the debt was marked as non-current, meaning none of it was due for repayment for at least 12 months. Solid Energy last year made a net loss after tax of NZ$40.2 million and paid the government a NZ$30 million dividend.
Don Elder, Solid Energy's CEO of 12 years, stepped down on February 4.
Ryall says a number of factors have weighed against the company, including a 40% crash in world coal prices.
"It is facing very serious financial challenges," Ryall says.
"The new chair (Mark Ford) and board are focusing on a return to a core coal business which is viable at current world prices. The public is aware that there had already been restructuring at the company, but more may be required," says Ryall.
"The Government appreciates this is a very unsettling time for employees and suppliers and the company's wider stakeholders but it is a process which must be worked through carefully and properly."
And here's Solid Energy's statement:
Solid Energy's trading position has continued to deteriorate despite a number of initiatives to reduce costs, preserve cash and restructure the business to meet the on-going challenging global coal market.

Solid Energy Chairman, Mark Ford, says: "We are in discussions with our banks and Treasury on the debt and equity support required for future operations of the business. A restructuring and turnaround plan for the company is being prepared by the newly appointed Board in support of these discussions. We believe that this plan can provide a sustainable future business to meet expected market conditions."

"Despite some modest recovery of international coal prices from a low of around US$140 per tonne in September last year - down from US$224 in June 2012 and a high of US$350 in January 2011 - the company expects any sustained recovery will be prolonged," he says.

"The company is carrying substantial debt and the half-year result will record a significant loss. This coal market downturn has resulted in weak prices negatively impacting the company's operating results for the half year. Mark Ford says that the company appreciates the on-going support of Treasury and the company's banking partners in this difficult and challenging period."
(Updates add Solid Energy's statement, names of its banks, comments from English's press conference & further detail).