Here's my Top 10 links from around the Internet at 1 pm today.
As always, we welcome your additions in the comments below or via email to bernard.hickey@interest.co.nz.
See all previous Top 10s here.
My must read today is #9 explaining why deflation is a problem globally.
1. China's credit growth - China now dominates New Zealand's economic outlook so it's worth watching any credit bubble that might be brewing there.
Ambrose Evans Pritchard is in good blood curdling form with this Telegraph piece quoting Charlene Chu from Fitch Ratings about China's credit-fueled investment spending and how sustainable it is.
Rightly, she points out the whole she-bang is state controlled in the end so the Chinese government can simply write off the debts and start again.
The trouble is it will slow things down while the write offs happen and the new credit growth dissolves. David's Top 10 yesterday had an excellent chart showing the ructions in China's short term funding markets in recent days.
Here's Chu with a shot across the bows of the China bulls:
"The credit-driven growth model is clearly falling apart. This could feed into a massive over-capacity problem, and potentially into a Japanese-style deflation," said Charlene Chu, the agency's senior director in Beijing.

"There is no transparency in the shadow banking system, and systemic risk is rising. We have no idea who the borrowers are, who the lenders are, and what the quality of assets is, and this undermines signalling," she told The Daily Telegraph.

Bank Everbright defaulted on an interbank loan 10 days ago amid wild spikes in short-term "Shibor" borrowing rates, a sign that liquidity has suddenly dried up. "Typically stress starts in the periphery and moves to the core, and that is what we are already seeing with defaults in trust products," she said.

Fitch warned that wealth products worth $2 trillion of lending are in reality a "hidden second balance sheet" for banks, allowing them to circumvent loan curbs and dodge efforts by regulators to halt the excesses. This niche is the epicentre of risk. Half the loans must be rolled over every three months, and another 25pc in less than six months. This has echoes of Northern Rock, Lehman Brothers and others that came to grief in the West on short-term liabilities when the wholesale capital markets froze.

The ratio of credit to GDP has jumped by 75 percentage points to 200pc of GDP, compared to roughly 40 points in the US over five years leading up to the subprime bubble, or in Japan before the Nikkei bubble burst in 1990. "This is beyond anything we have ever seen before in a large economy. We don't know how this will play out. The next six months will be crucial," she said.
2. Where's the guarantee? - Also keep an eye on the losses being inflicted on the regular savers who held convertible debt in Britain's Co-operative Bank (completely unrelated to the one here).
Here's Philip Aldrick from the Telegraph with the report on what Britain's savers are learning in a post-guarantee world. It's all very Cyprus and Open Bank Resolution...
Holders of £370m of permanent interest bearing shares (PIBS) issued by the Co-op and Britannia Building Society before its takeover are expected to have their coupons cancelled, making them effectively worthless. About £60m of PIBS are held by members of the public, paying interest annually of between 5.5pc and 13.5pc a year. PIBS are typically owned by pensioners, attracted by the steady guaranteed income.

Under the terms of the rescue, the Co-op Group will offer them new bonds instead that will cut the value of their holding by more than half. The insider conceded the group was aware there could be an outcry among retail investors but argued there was little choice because of where they sat in the capital structure. PIBS are the mutual sector's equivalent of shares, which arguably could have been completely wiped out had the bank been listed.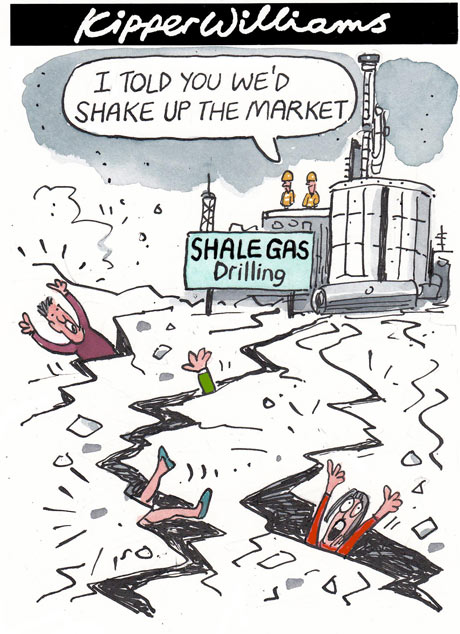 3. Speaking of guarantees - Most New Zealand term depositors in our banks are under the mistaken impression they are first in the queue to get their money back if New Zealand's big banks ever had to be restructured. They will actually be second in line behind holders of covered bonds, many of whom are European banks and pension funds. Fitch points this out in this review of Australasian covered bonds which points out Australian term depositors are first in the queue there, but second in the queue here.
Asset encumbrance has increased for Australian and New Zealand banks as a result of issuing covered bonds, but it is likely to remain low relative to many international markets due to issuance limitations. Depositor preference in Australia provides a greater structural subordination risk, although Fitch has not notched the ratings of senior unsecured debt below bank Issuer Default Ratings (IDRs), as the banks have strong asset quality and high levels of collateral coverage. New Zealand does not have depositor protection.
4. Country-by-country tax reporting - There's a growing drive overseas for multi-national companies to have to report to shareholders what the tax is they pay country by country to essentially embarrass them into paying their bills in the various countries they operate.
Needless to say, the multi-nationals are not so keen. Here's the FT on the plan being considered by the G8.
US business groups have been opposed to even the smallest foray into the kind of country-by-country tax reporting debated by Group of Eight leaders, highlighting the challenges in implementing such provisions even if agreement is reached in Northern Ireland.

A key plank of the G8 agenda to boost tax transparency by multinationals has been to force them to at least disclose how much tax they pay in each country.


In the EU, the debate surrounding country-by-country tax reporting is more advanced. In the wake of the US Senate hearing on Apple's schemes to minimise its international tax bill last month, the EU floated a proposal to expand such reporting requirements beyond the energy sector – and banks – to every multinational.
Education, then, is no longer the answer to rising inequality, if it ever was (which I doubt).

So what is the answer? If the picture I've drawn is at all right, the only way we could have anything resembling a middle-class society — a society in which ordinary citizens have a reasonable assurance of maintaining a decent life as long as they work hard and play by the rules — would be by having a strong social safety net, one that guarantees not just health care but a minimum income, too. And with an ever-rising share of income going to capital rather than labor, that safety net would have to be paid for to an important extent via taxes on profits and/or investment income.
7. 'What we need is real helicopter drops' - The idea of printing money and then dropping dollar bills from a helicopter onto the population below so they pick up the money and spend it is an attractive one for those trying to fight deflation and depression, or at least more attractive than the current version of money printing, which involves handing it over to banks, who promptly sit on it. 
Here's interfluidity with a discussion:
So, David Beckworth has a fantastic piece arguing that, in service of an NGDP target, the Fed might sometimes coordinate with the treasury to arrange "helicopter drops", which Beckworth defines as" a government program that gives money directly to households".

Japan has been the king of "helicopter drops" under the money-financed government spending definition, but has never undertaken the sort of direct-to-household, unconditional transfers that Beckworth proposes. Beckworth is very clear that he supports heli drops precisely because "[f]iscal policy geared toward large government spending programs is likely to be rife with corruption, inefficient government planning, future distortionary taxes, and a ratcheting up of government intervention in the economy." Direct, unconditional, uniform transfers to households are nearly immune to corruption and involve no increase in the degree to which government directs the use of real economic resources. (See thisexcellent piece by Matt Bruenig.) Japan's fiscal policy, on the other hand, has been notorious for cronyism, and has directed oceans of sweat and concrete into infrastructure.
8. A surplus of Chinese graduates - NYT has a nice piece on a swathe of Chinese graduates struggling to get jobs as the economy there slows down.
9. Overcapacity fueled by subsidies - That's the diagnosis of China's problem in this excellent FT piece by Jamil Anderlini.
The solar industry is only the most pronounced example of broader overcapacity in China. Its rise and fall has followed a pattern that is becoming familiar across the world's second-biggest economy.

The problems stem from China's industrial policies and a vast array of subsidies that allow whole sectors to spring up overnight. Ambitious local officials are keen to lavish government money on what they hope will be success stories that can further their careers.

"When you have administrative measures you get huge overcapacity and this country has created overcapacity in a whole lot of areas," says Hank Paulson, former US Treasury secretary, who often visits China. "It's not just clean technologies; steel, shipbuilding we can name all the areas."

From chemicals and cement to earthmovers and flatscreen televisions, Chinese industry is awash with excess capacity that is driving down profits inside and outside the country and threatens to further destabilise China's already shaky growth.
(Updated with cartoons)