Friday's Top 10: From Raleigh Choppers to budgie smugglers; Flipping the bird at politicians; China's housing affordability fail; the NZ$, Bitcoin, Dilbert and more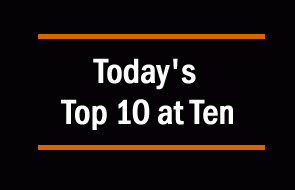 Today's Top 10 is a special combined long-weekend post from Gareth Vaughan & David Chaston. We'll be back to guest posts from next Friday.
As always, we welcome your additions in the comments below or via email to david.chaston@interest.co.nz.
And if you're interested in contributing the occasional Top 10 yourself, contact gareth.vaughan@interest.co.nz.
See all previous Top 10s here.

1. From Raleigh Choppers to budgie smugglers. Nottingham's the Bank of England's bellwether city, but what might the Reserve Bank of New Zealand's be?
Nottingham's probably best known in New Zealand for Robin Hood and the Trent Bridge cricket ground where Sir Richard Hadlee and Chris Cairns starred for the local county team. But, like most of Britain, it has a rich history and is now seen as a bellwether for the wider economy by Bank of England governor Mark Carney.
As a journalism student I spent a month there in January 1997 working for a local radio station. Nottingham Forest were still in the Premier League (for a few more months), and the beer - much to my disgust- was warm.
They once built the popular Raleigh Chopper bikes there and now Speedo is making togs in Nottingham. Having read this Guardian story I can't help but wonder which mid-sized, or smaller New Zealand city, might be seen as a bellwether by Graeme Wheeler?
Nottingham is dependent on the services sector, which accounts for nearly nine out of 10 jobs. Unemployment is a problem too. Its proportion of households where no one of working age has a job is one in four, among the worst rates in the country.

But Carney could do worse than follow the fortunes of Nottingham. If local authorities succeed with their growth plan, the city may yet become a model of how to achieve Britain's much talked about but little evidenced rebalancing.

The city council says its long list of projects, grants and business loans are already paying dividends. Since its launch in July 2012 the scheme has made more than £49m of finance available to businesses, and a record 3,762 new companies were set up last year. The council also touts the creation of 200 apprenticeships and 790 jobs.

That goes some way towards the short-term employment goals, but longer-term Nottingham needs to build on its heritage of manufacturing and innovation, says Kathy McArdle, who is charged with regenerating the city's recently rebranded Creative Quarter.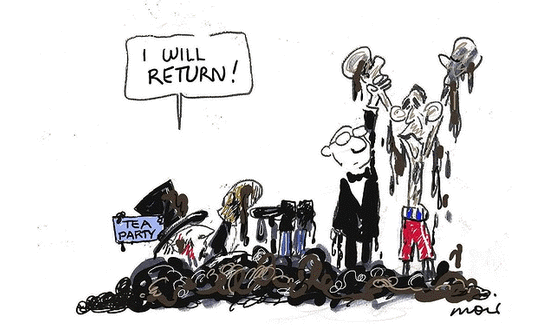 2. The resurgence of bitcoin
Marketwatch.com notes electronic currency bitcoin has again been reaching new highs, trading as high as US$233.40 on Thursday (US time). It has come up with three theories for this, but doesn't seem convinced that any of them is necessarily accurate.
If none of those answers really satisfies, you're not alone. Skeptics say bitcoin may once again be moving into bubble territory, driven higher by speculators and hangers-on reacting to the publicity from the Silk Road bust and other factors–an ironic development given how bitcoin advocates talk it up as a long-term alternative to unstable paper currencies.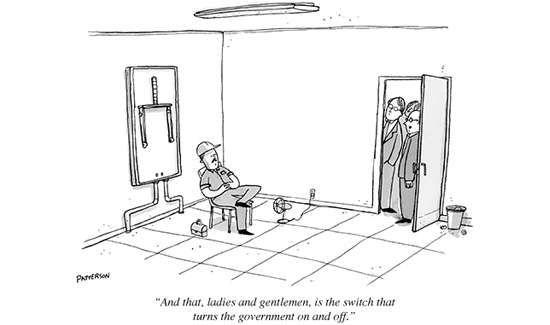 3. How about a Barack Obama or a John Boehner Halloween mask?
Following their recent government shutdown politicians have been prominent in US media headlines. So perhaps it should be no surprise to hear that Halloween masks of President Obama and House Speaker Boehner are proving popular this year. Although apparently not as popular as Miley Cyrus as American adults reportedly spend US$1.2 billion on Halloween costumes.
Dev Mukherjee, the CEO of costume retailer BuyCostumes.com, says that Boehner searches have spiked over the past couple of weeks. "There were more this morning than yesterday even," he says. But Rep. Ted Cruz isn't faring quite as well. "We may have had one or two searches for him, but not many," says Mukherjee. He attributes some of the Boehner costume search-fest to the Saturday Night Live parody video of the government shutdown featuring Miley Cyrus. (The company offers a costume that's similar to the one worn by the actor playing Boehner in the video.)

For consumers, it may be hard to dress up as Boehner. While Obama masks abound, many retailers do not carry Boehner models. This may be due to the fact that the shutdown happened so close to Halloween that manufacturers didn't have time to create the mask.

But that doesn't mean that you won't see Boehner costumes on the streets this Halloween. "There will be a lot of DIY shutdown related costumes this year," says Bietz. The reason: "Political headlines historically do have an impact … it's a ripple effect that we see in demand for Halloween costumes."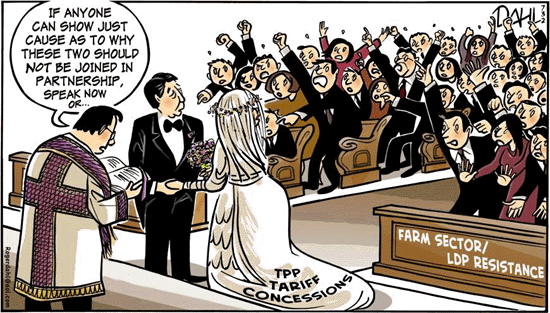 4. Flipping the bird at politicians
Many of us, when particularly annoyed at something our politicians have said or done, might have contemplated giving the Beehive or a politician on our TV a one fingered salute. A Czech artist has taken things a few steps further.
A Czech artist known for his anti-communist stance has floated a huge statue of a hand making an obscene gesture on Prague's main river (see picture below), days before parliamentary elections that could give the communists a taste of power almost a quarter-century after they were ousted.

David Cerny's giant purple hand, extending an oversized middle finger, was placed on a pontoon on the Vltava river Monday, near the famed Charles Bridge and visible from Prague Castle, the seat of the presidency.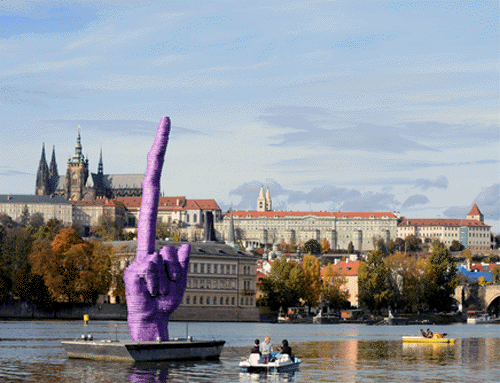 5. Making money from 'free'
Modern life is pretty inexpensive, given what we can do with technology these days. Amazon is under threat with same day delivery by many upstarts. Who would have thought that online shopping would come with same day delivery? We know it does - we ordered some office supplies yesterday at about 10am and they were delivered here a bit before 2pm! Stunning.
Now something as central to our lives as a PC operating system is about to become free. Tech companies now regard it as a loss-leader and are giving it away. More from Wired.com
The desktop operating system is dead as a major profit center, and Apple just delivered the obituary.

Amid a slew of incremental improvements to its iPad tablets and MacBook laptops, Apple today announced some landmark news about its oldest surviving operating system: It will not charge for the latest big upgrade, Mac OS X 10.9 Mavericks, breaking from a tradition that goes back 16 years and shining a light on a long-unfolding reversal in how tech profits are made. Eighteen years ago, the tech industry's dominant company made nearly half its revenue selling OS licenses. Now, as Apple just confirmed, the prices of OS licenses are headed towards zilch.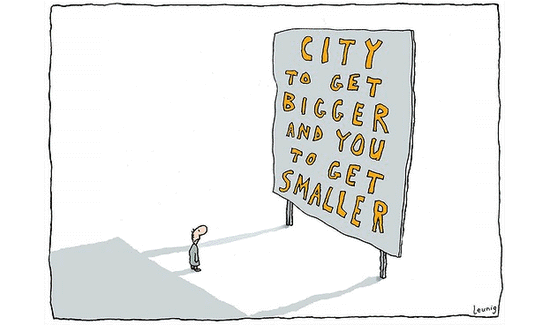 6. The NZ$ falling out of favour?
Look at the longer term trend in this chart. Our currency is being used less and less (since 2006) for swaps. We may be the 11th most traded currency, but we are tiny even though NZ$250 billion is traded monthly
7. Affordability fail
China announced it plans to build 35 million new 'affordable' homes. It is a huge target, and as the FT reports, even if only half that number are built, it will still amount to one in two of all homes built in China in five years. It has a ring about it like the Auckland Housing Accord, which in its own way plans to treble the new homes built in the SuperCity.
In the Chinese example however, things aren't working out as planned.The policy has not succeeded in curbing property prices, and has instead become a hotbed of corruption and a fiscal burden for already indebted companies and cities. China's affordable housing drive is at risk of going badly off course.
Even when prices are reasonable and corrupt officials are kept away from them, affordable housing developments have run into another stumbling block: many are in the back of beyond, where land is much cheaper. "If the housing is good, it gets allocated to officials and friends. If it's bad, it's so remote and very few people apply for it," says Mr Du of Credit Suisse.

Caijing, a leading Chinese magazine, surveyed affordable housing developments across the country in August and found that many were about 20 per cent empty. Several were more than half unoccupied. Bad locations and poor transportation links were cited as the main reasons.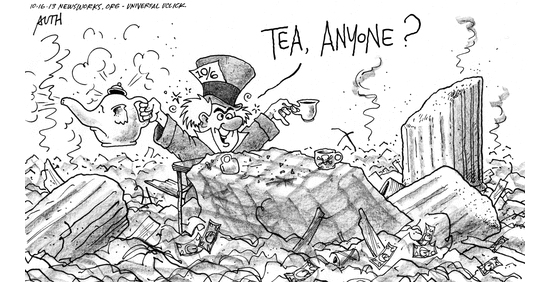 8. One trick pony
New Zealand wine exports are absolutely dominated by Sauv Blanc. Almost 85% of everything shipped in 2012-13 was that variety, and only 6% Pinot Noir. They love our stuff in Germany, Canada and the USA. And they are paying more for what we ship to our big export markets in the UK and Australia.
A record 345,000 tonnes of grapes were harvested in 2013, up 28% on 2012 and 5% on 2011, so the the upcoming year could be this industry's best ever.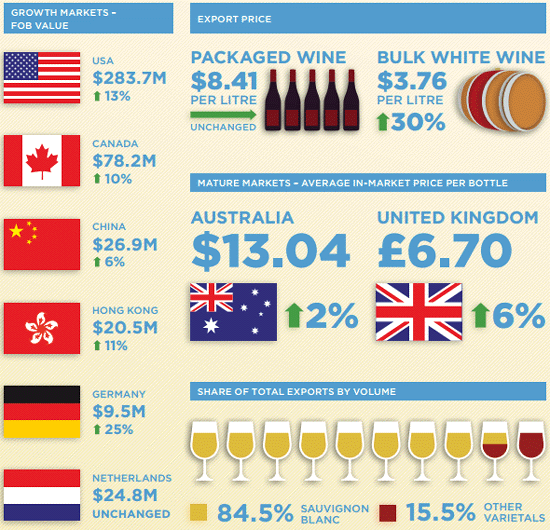 9. China's dairy distortion
Susan Kilsby analyses why demand for milk from China is straining the dairy industry in the rest of the world. Local back-yard production is declining rather sharply, it seems.
The shortage of milk within China this year was driven by a combination of weather factors, policy and prices.  Milk production was initially hampered early this year by the very harsh winter experienced in China which was then followed by a very hot summer.  This resulted in a reduction in milk production particularly in the Northern regions where the majority of the milk is produced.

Weather conditions are not the only factor which has impacted milk production.  China's quest to produce high quality safe milk has come at the expense of milk volumes.  Milk prices being paid in China this year are historically very high, but not all milk producers get paid at the same rate.  The large factory farms are being paid much more for their milk than the farmer who may only have a few cows.  This is part of the government's quest for a more integrated supply chain where the dairy processing companies have greater control over the quality of the raw milk they are using.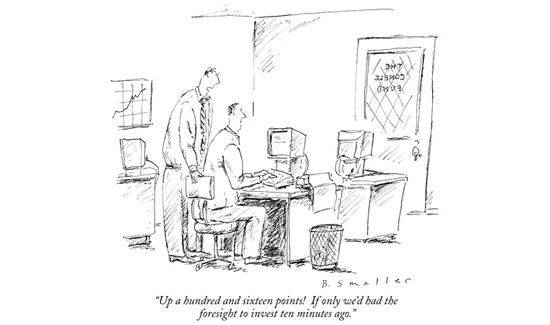 10. Clarke & Dawe
An interview with Benjamin (Ben) deRule about how to understand Aussie political language.