The Pope and an economist walk into the bar - Matt Nolan looks at how economists have reacted to The Pope's Evangelii Gaudium; Dilbert and more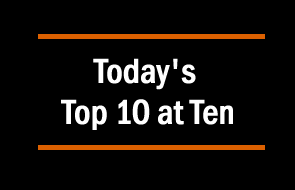 Today's Top 10 is a guest post from Matt Nolan, his second. His first one is here.
As always, we welcome your additions in the comment stream below or via email to david.chaston@interest.co.nz.
And if you're interested in contributing the occasional Top 10 yourself, contact gareth.vaughan@interest.co.nz.
See all previous Top 10s here.
The Pope and an economist walk into the bar
Economics is a descriptive discipline, which focuses on trade-offs that exist given scarcity.
While this is extremely useful, in order to decide what policy is "right", "fair", or "just" people need to add subjective judgments about these matters. These subjective choices allow us to choose a trade-off.
Given this, Pope Francis's speech about the Catholic Church and society – where he spent some time discussing the economy and the distribution of income – caused a bit of a stir among some economists online.
Some were annoyed with his comments, while some were supportive. I found this difference in views fascinating, and thought it might be fun to look through all these different arguments.
Note: This is a complicated debate, which requires many views and democratic input to come up with a conclusion. I am just listing interesting views that I've heard, not trying to tell anyone what is right or wrong.

1. The speech
Via the Washington Post comes the speech from the Pope. (Or the full official version from the Vatican.)
Although bits and pieces around social justice, poverty, and inequality are all over the document, there are two main sections touching these issues – pages 44-51, and pages 147-168.  To summarise the key points which come up:
• Violence and inequality (namely income inequality) are on the rise – in part this is attributed to a self-centred view of individualism.
• We fail to consider the poor.
- eg: food is thrown away in one place while people starve in another
- eg: the plight of someone dying from lack of care is less likely to make the news than a small movement in the stock market
• Society/economic mechanisms promote "excessive" consumption.
• Inequality of opportunity – and the plight of those without a say in society matters.
The way I have written these statements they may seem relatively uncontentious. I have done this deliberately – in this way there are clear empirical questions (is it true these factors are rising or falling) and there are clear value judgments (relative to some benchmarks, for some reason, we are consuming too much).
However, the Pope did not state these ideas in such neutral tones. And this led to a number of economists becoming frustrated.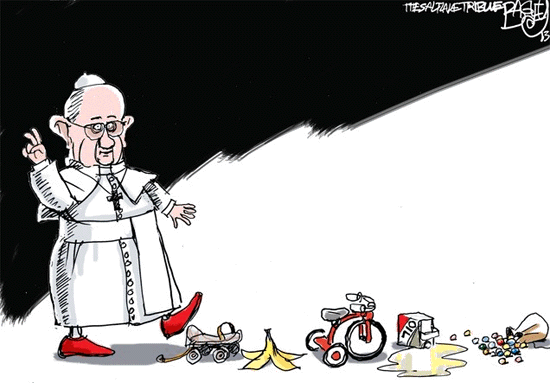 2. Mankiw on the Pope's rhetoric
We all use rhetoric in some shape or form.  However, Harvard Professor Greg Mankiw felt that the way the Pope framed these issues is inappropriate – and in some ways wrong.  Looking specifically at where the Pope implied that society has become less moral, and stated that a belief in the current economic 'system' is naïve, Mankiw replied:
First, throughout history, free-market capitalism has been a great driver of economic growth, and as my colleague Ben Friedman has written, economic growth has been a great driver of a more moral society.

Second, "trickle-down" is not a theory but a pejorative used by those on the left to describe a viewpoint they oppose.  It is equivalent to those on the right referring to the "soak-the-rich" theories of the left.  It is sad to see the pope using a pejorative, rather than encouraging an open-minded discussion of opposing perspectives.

Third, as far as I know, the pope did not address the tax-exempt status of the church. I would be eager to hear his views on that issue. Maybe he thinks the tax benefits the church receives do some good when they trickle down.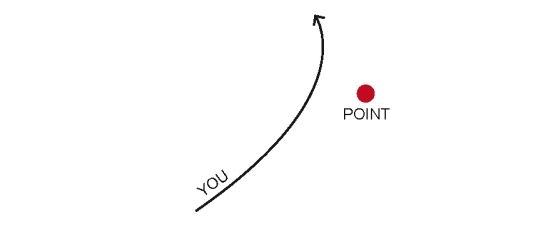 3. The Economist's economics blog thinks Mankiw missed the point
While Mankiw was frustrated with the Pope's rhetoric, Ryan Avert at the Economist was equally annoyed with Mankiw's.
Economic growth is indeed a wonderful thing. Enormous increases in real output per person over the past two centuries have allowed humanity to escape the grinding poverty that was the normal human condition for thousands of years.

But the Pope does not appear to be attacking growth. Rather, he is attacking the view that "economic growth, encouraged by a free market, will inevitably succeed in bringing about greater justice and inclusiveness in the world".  

Mankiw may feel that "trickle-down" ideas have been wronged, but he certainly seems to be displaying precisely the viewpoint that the Pope is warning about: don't worry about the outcomes of growth (and for heaven's sake don't do anything about them), because growth is pretty rad.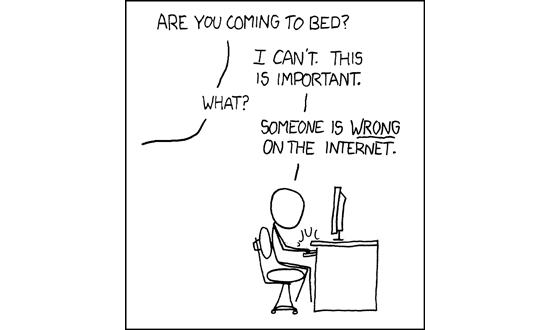 4. While the Economist's religion and policy blog thinks the Pope missed the point
The Economist's religion and policy blog fears that, when it comes to discussing global economics, the Pope is relying on a strawman version of what is going on.
The whole point about a properly functioning market is that no specific outcome is inevitable, and no winners are pre-determined. Markets should create possibilities, within which moral choices can be made, not iron certainties. Nor do "those wielding economic power" enjoy any permanency of tenure, if the market is operating well. They are perpetually challenged to prove their competence.
And the author fears that this type of broad-based attack simply leads to poorly thought out solutions.
Yes, sacralising any system is bad, precisely because it can render meaningless the values which religious and ethical systems proclaim. But excessively demonising a system can be pretty bad too, especially if it tempts you to sacralise an even worse alternative.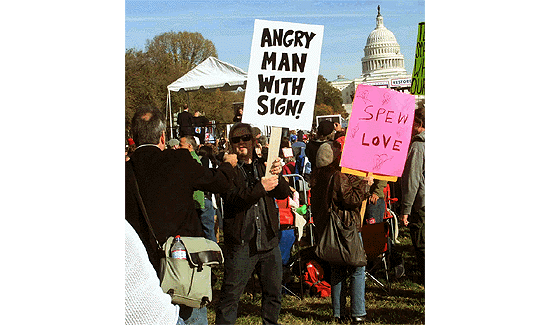 5. Scott Sumner just doesn't think the Pope is making consistent statements
Scott Sumner, famous among economics blogs for his strong push for central banks to target nominal GDP, also weighed in.  He shares the concerns of Mankiw and the Economist's religion and policy blog about whether the description was well thought out.
I could go on and on, as every single paragraph is full of disturbing claims and assertions.  But I've gone on long enough. So let me instead recommend that you read the first 50 pages or so of Deirdre McCloskey's "Bourgeois Virtues." McCloskey is just as opposed to those who "deify" the market as the Pope.  But McCloskey also understands that free market economic regimes do lead to greater "justice."  The Pope does not.  Either he supports a statist economic system, or (like McCloskey) he supports free markets plus social insurance, in which case his entire economic statement is a complete mess.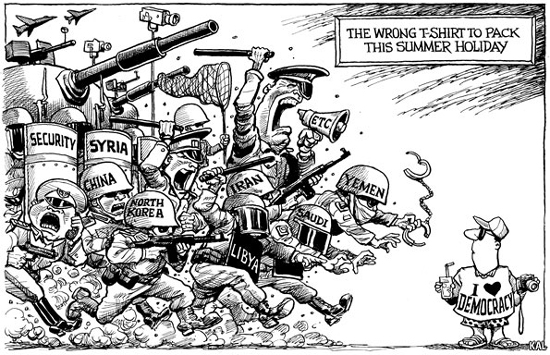 6. A Catholic economist gives the statements some context
A given set of terms and statements about the world can mean very different things, depending on the way you read them.  As mentioned, a number of economists were uncomfortable with the 'rhetoric' used by the Pope.  However, he is the head of the Catholic Church – you would expect the things he says to be consistent with the beliefs of that religion, not the beliefs of economists as a group!
In that way, I found this post by Carola Binder fascinating – here is someone who understands economics very well, but also knows about Catholicism.  She essentially points out that the message of the Church has been little changed through time – contrary to the reporting.  Discussing a 1992 document (the Catechism) she then states:
These passages from the Catechism are based on a long history of Catholic teaching on economic justice, including Encyclicals from the Popes. Quadragesimo Anno, for example, written by Pope Pius XI in 1931, responded to economic conditions and inequality following the Great Depression. More recently, Pope Benedict in Caritas in Veritate stated that "Profit is useful if it serves as a means towards an end that provides a sense both of how to produce it and how to make good use of it. Once profit becomes the exclusive goal, if it is produced by improper means and without the common good as its ultimate end, it risks destroying wealth and creating poverty."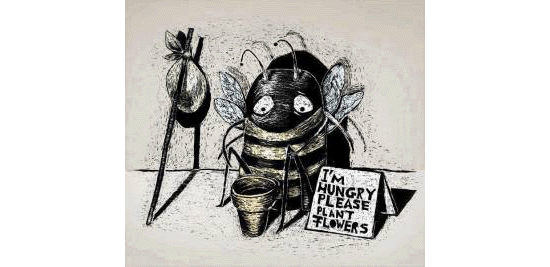 7. Mario Rizzo asks, what about the facts?
Mario Rizzo accurately points out that social issues are complicated, far more complicated than the description given by the Pope appears to point out.  Given that, a proper scientific treatment of these issues – in order to determine what trade-offs exist, and even what is going on, is required:
But where social policy is concerned, fundamentally scientific issues are crucially involved and the Church has no greater teaching authority than the rest of us. To confuse matters by combining superficial scientific analysis with strictly moral teaching does neither the Church nor the world much good.
This begs the question, what does the evidence suggest about the two "facts" regarding violence and income inequality that the Pope alluded to?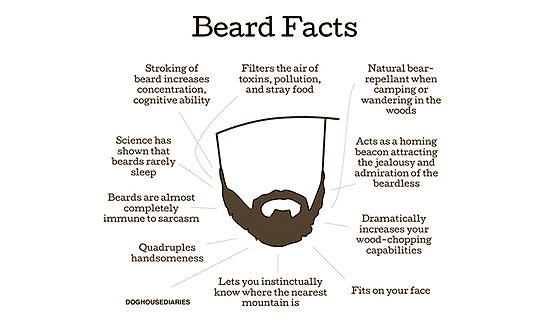 8. Has global inequality really been rising?
When talking about the global economy and inequality, we must be considering measures of global income inequality.  So has this really been worsening as the Pope has indicated?  Well no.
The author points out that if we exclude Asia overall global income inequality has been falling over the past decade, but only after a sizable increase in the prior two decades.  If we include Asia, income inequality is falling sharply, and is well down on its peaks in the 1970s!

Furthermore this research shows that the sharp drop in the inequality "between" countries that has occurred has been partially cancelled out by greater inequality "within" countries. 
Recent analysis suggests that global income inequality has been falling at the same time as inequality within individual nations has risen – this is because poorer nations are now "catching up".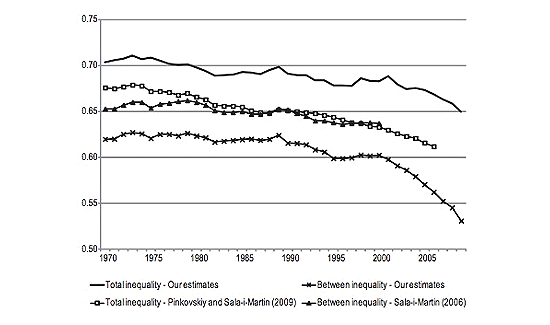 9. Broadening opportunity
In this way, economists from JP Morgan made an interesting point about equality of opportunity – after all if inequality between countries is falling, but it is rising within countries, doesn't this imply that the poorest in the world are gaining income and opportunities?
The widening distribution of income in the US and other developed economies is attracting considerable attention. It would be unsettling, and destabilising, if the global "economic pie" were static and one group were benefiting at the expense of others.

Instead, what likely is driving the distribution of income is the wealth of opportunity that is associated with an expanding global "economic pie" and that because it is occurring at an eye-popping pace has uneven benefits. The global community has much to be thankful for and modern market-oriented economies deserve considerable credit for the battle against global poverty.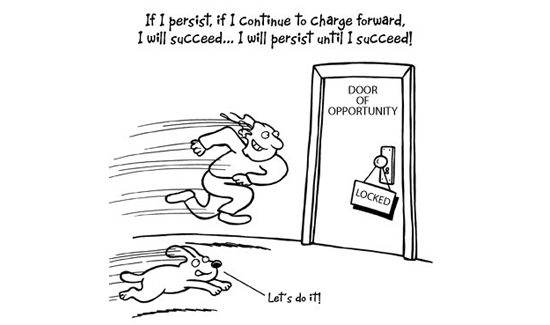 10. What about violence?
Back in 2011, Harvard psychologist Steven Pinker had a crack at asking what has been happening to violence globally. He found that violence has been in decline. The Huffington post has a nice piece about his research.
Pinker and other experts say the reality is not painted in bloody anecdotes, but demonstrated in the black and white of spreadsheets and historical documents. They tell a story of a world moving away from violence.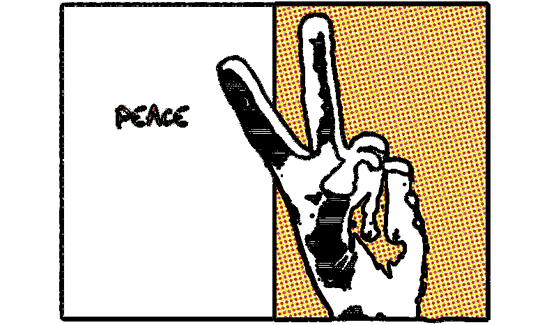 I will conclude with my reading of all of this.
There appears to be three broad things I'm willing to say about the speech, without saying I agree or disagree with anything, or making too many assumptions.
1) Some of the Pope's facts about how the world has changed were false – he admits that in many ways the world has improved, however in many of the ways he believes it has gotten worse it has actually improved !
2) However, relative to the beliefs of the Catholic Church, poverty, the inequality of wealth, the focus on consumption, and the way we treat each other is still off.  The Pope in this way is merely saying he views a world with less material wealth, but a more egalitarian nature, preferable – given what he believes the trade-off is.
3) To answer these questions, we need to think more deeply about these questions, and ask society what it believes is just or right. We need an idea of the trade-offs, and hopefully social scientists will tell us when there are costs and benefits we are inadvertently ignoring.
--------------------------------------------------
* Matt Nolan is an economist at Infometrics, and an author at the blog TVHE. He specialises in looking at the household sector, and household economic data, but will offer an opinion on pretty much anything related to business and the social sciences.