Monday's Top 10: New view on mobility; Dunedin's problem; multinationals and climate change; end of low rents; gold's odd demand/price setting; Dilbert, and more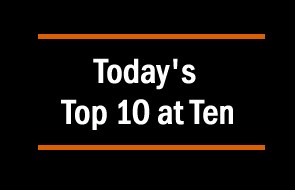 Here's my edition of Top 10 links from around the Internet at 11:00 am today. We now have a Monday-Wednesday-Friday schedule for Top 10.
Bernard will be back with his version this Wednesday. We will have another guest posting on Friday.
As always, we welcome your additions in the comments below or via email to david.chaston@interest.co.nz.
See all previous Top 10s here.

1. Using data to reveal
It's become urban 'fact' that social mobility has declined as income equality has worsened.
In the US, even their President has accepted this as true in his country.
However a huge new study that has tracked back incomes using tax records has more or less debunked the idea.
And this study has the advantage that it uses records up to 2012, so it's still valid.
Basically the odds of moving up (or down) the US income ladder have not changed in the past 20 years.
Because their data is so recent, they were able to look at how members of Generation X, and even some Millennials, are doing. They tracked the incomes of individuals born between 1971 and 1986. By 2012, the youngest were twenty-six, and the oldest were forty-one. In addition, for individuals born between 1986 and 1993, the researchers used college-attendance records, which are a good predictor of future incomes, to measure their social mobility. And here is their conclusion:

We find that all of these rank-based measures of intergenerational mobility have not changed significantly over time. For example, the probability that a child reaches the top fifth of the income distribution given parents in the bottom fifth of the income distribution is 8.4 per cent for children born in 1971, compared with nine per cent for those born in 1986.

You might suppose the picture would vary across the country, with social-mobility levels declining in areas where it was already particularly low, or where income inequality has risen most. But the researchers don't find any evidence of that, either. They write:

[I]ntergenerational mobility is fairly stable over time in each of the nine census divisions of the U.S., even though they have very different levels of mobility.

For a variety of reasons, one might want to challenge these findings. But if you do, you had better come armed with robust arguments. Chetty and Saez are established leaders in their field, and their previous work has stood up to inspection very well. "The facts themselves are pretty unassailable," David Autor, a well-known labor economist at M.I.T., told the Times's David Leonhardt. "How to interpret them is the question."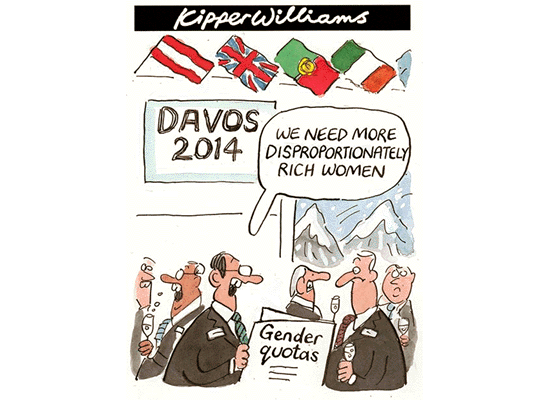 2. Why now
William Pesek at Bloomberg explains why so many emerging markets seem to be in all sorts of strife at the same time. Thailand, Turkey, Russia, Argentina, Indonesia, and soon to be others.
The common denominator in all these countries is weak leadership, and it's appearing at the worst possible moment. The rapid growth Asia has enjoyed since the 2008 global crisis had more to do with Ben Bernanke than we like to admit. All that hot money pumped up gross domestic product, boosted asset prices and pushed yields lower to make government debt loads appear manageable.

The Fed chairman's largesse made growth too easy. It bred hubris. Officials in Bangkok, Jakarta and Kuala Lumpur were too busy cutting ribbons, toasting flashy new skyscrapers, applauding splashing initial public offerings, and basking in headlines about Asia having decoupled from the West to do their jobs properly.

Thailand may offer the clearest example of how the Fed's ultralow interest rates helped cover up deep-seated structural problems in emerging markets. But as the Bernanke bubble deflates, officials throughout Asia will regret ignoring the well-nigh suicidal course that they're on.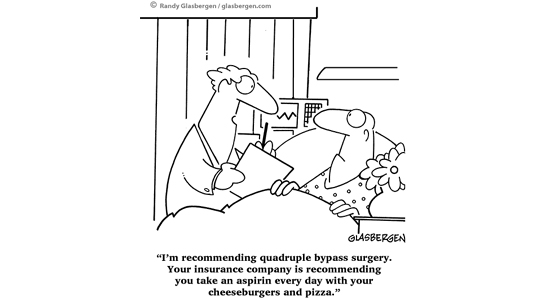 3. Ah, er, whose money is it?
The BBC is reporting that HSBC has refused customer requests to withdraw 'large amounts' unless they can satisfy the bank about the purpose of the withdrawal. The British Bankers Association is supporting them. But the backlash has been strong, and HSBC have backed down it seems. (H/T Plan B.)
A consequence of AML laws? Or is this the bank reacting to getting caught breaking AML laws?
Stephen Cotton went to his local HSBC branch this month to withdraw £7,000 from his instant access savings account to pay back a loan from his mother.

A year before, he had withdrawn a larger sum in cash from HSBC without a problem.

But this time it was different, as he told Money Box: "When we presented them with the withdrawal slip, they declined to give us the money because we could not provide them with a satisfactory explanation for what the money was for. They wanted a letter from the person involved."

Mr Cotton says the staff refused to tell him how much he could have: "So I wrote out a few slips. I said, 'Can I have £5,000?' They said no. I said, 'Can I have £4,000?' They said no. And then I wrote one out for £3,000 and they said, 'OK, we'll give you that.' "

He asked if he could return later that day to withdraw another £3,000, but he was told he could not do the same thing twice in one day.

He wrote to complain to HSBC about the new rules and also that he had not been informed of any change.

The bank said it did not have to tell him. "As this was not a change to the Terms and Conditions of your bank account, we had no need to pre-notify customers of the change," HSBC wrote.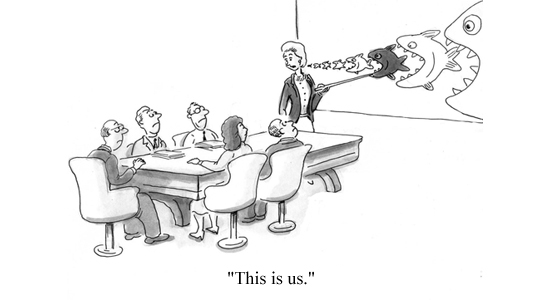 4. They built it, but no-one came
The 'new' Dunedin stadium is in trouble - as predicted by opponents. It seems to be being used just for a relatively few rugby games and not much else. Acoustics are apparently terrible, rendering it unsuitable for concerts. Its financial viability is poor unless changes are made, and the groups that opposed it want it mothballed.
Its fortunes are weighing on other stadium projects, Christchurch's in particular. RadioNZ has the Dunedin story:
The $230 million stadium opened in 2011 to replace the Carisbrook ground, but controversy has continued over its construction costs and resulting council debt.

Dr Bidrose said it had become increasingly obvious that the existing model set up to manage and operate the stadium and its finances was broken.

She said the stadium's original budgets were too optimistic and it would never be able to raise the $9 million needed to break even. This year, it has a funding gap of $100,000 or $200,000 and the problem will get worse without a better structure.

Dr Bidrose said some point there has to be a trigger to make a change - and that point is now. The full review will look at everything and put everything possible into the public domain.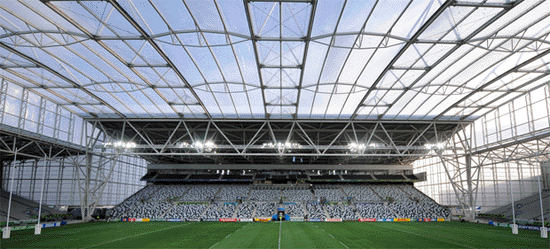 5. Multinationals as climate change missionaries
Here's a bit of irony for you: as government recoil at the cost of their early climate change policies (Europe especially), and reactive sceptics stay voluble, it is multinational corporations that are now the major institutions that see risks in climate change and are starting to do something practical about it. Insurance companies were the first to get on board, but now mainline consumer and industrial companies are moving too to protect their future business.
I suspect it is a watershed event (excuse the pun). (I was always impressed with the insurance industry response to the issue. If there is no change going on, an insurance company denier would have a pricing advantage over those who make the adjustment - but no hard-headed insurer is out there flaunting their denier status. If there was money in it, they would. But clearly there isn't.)
This from the NY Times:
Nike, which has more than 700 factories in 49 countries, many in Southeast Asia, is also speaking out because of extreme weather that is disrupting its supply chain. In 2008, floods temporarily shut down four Nike factories in Thailand, and the company remains concerned about rising droughts in regions that produce cotton, which the company uses in its athletic clothes.

"That puts less cotton on the market, the price goes up, and you have market volatility," said Hannah Jones, the company's vice president for sustainability and innovation. Nike has already reported the impact of climate change on water supplies on its financial risk disclosure forms to the Securities and Exchange Commission.

Both Nike and Coke are responding internally: Coke uses water-conservation technologies and Nike is using more synthetic material that is less dependent on weather conditions. At Davos and in global capitals, the companies are also lobbying governments to enact environmentally friendly policies.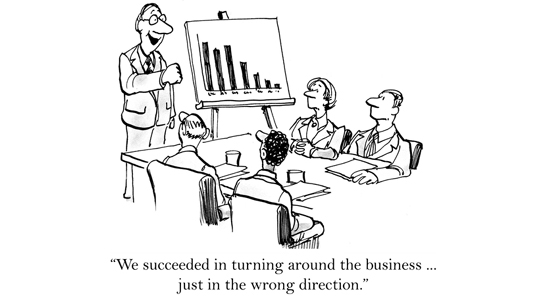 6. Back to the future problems
If you follow our 90 at 9 morning briefings of what went on in the world overnight, you will know that Argentina is currently wracked with [another] currency crisis. Its not pretty, but just one of a series of bumps emerging market countries are experiencing early in 2014. It is serious in Argentina as the chart below shows.
In a somewhat superficial way, perhaps there is a lesson in this for New Zealand this year. Elect the wrong government and things could go pear-shaped. All the tough work to undo the damage Peronist and military governments did in Argentina has been undone by re-electing the Kirchner-Peronists again.
If you are going to have a very 'independent' foreign policy but still want the trade benefits of an interconnected world, the costs can be high if you get it wrong. This background is from the BBC:
Under the presidency of Cristina Fernandez de Kirchner, Argentina has introduced a number of restrictions on transactions with foreign currency.

This week it even introduced new restrictions on online shopping as part of increasingly desperate efforts to stop foreign currency reserves from falling any further.

Anyone buying items through international websites must sign a declaration and produce it at a customs office, where the packages have to be collected.

The government now limits tax-free purchases to two a year.

Argentina's reserves of hard currency dropped by 30% last year, making support for the peso increasingly unaffordable.

In 2002, millions of Argentines saw their incomes and living standards collapse amid a crisis that included a government default on international debts and 41% inflation.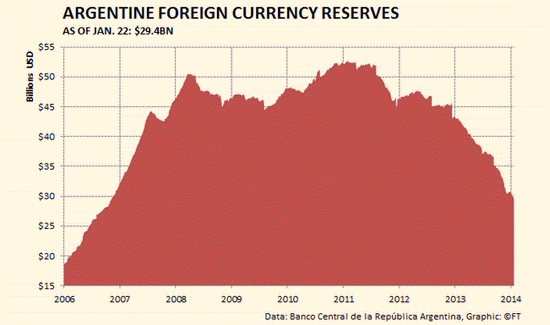 7. Low rents won't last, says Infometrics
In a note to clients, Infometrics says that weak rent inflation is unlikely to last. They say that the RBNZ's LVR restrictions will boost demand because more people will need to rent for longer, especially in Auckland. They also see a surge of demand in Christchurch as the rebuilding really gets underway.
All this comes after what they see is a very weak rental scene:
Nationwide rental yields have also dropped substantially over the last few months. With real bond rates continuing to rise, the implied risk premium for investing in residential property is now below its long-run average for the first time since 2010.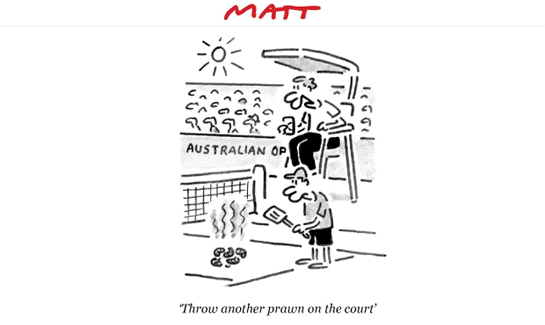 8. Not what it seems
We need to know more about China. But we need to be careful about believing only the negative (like the TV broadcasts of sunrises in smog-laden Beijing - it never happened, as explained here.)
One part of the problem is that China's stats may not be as reliable as they should be, and not for the reason they are officially doctored: it is 'unusual' behaviour by many people that may make it harder for officials and Westerners to read. For example:
China's famously frugal households may be living larger than they are letting on.

Economists have long warned that China needs to pump up domestic spending to offset an over-reliance on credit-fuelled investment and exports for growth, and in their latest blueprint for reform China's leaders have vowed to do just that.

Data released this week showing China's economy grew 7.7 percent last year suggested the imbalance is worsening, with consumption unchanged at just under 50 percent of GDP, but investment growing to slightly more than half.

A growing number of economists, however, say official statistics have got it wrong. To avoid taxes, consumers routinely get employers to buy things for them, resulting in a gross underestimation of how much consumers spend and exaggerating just how lopsided China's $9.4 trillion economy is.

"China's consumption is not low," said Zhu Tian, an economist at the China Europe International Business School in Shanghai, who co-authored a recent report on the subject. "It's actually desirable," he said.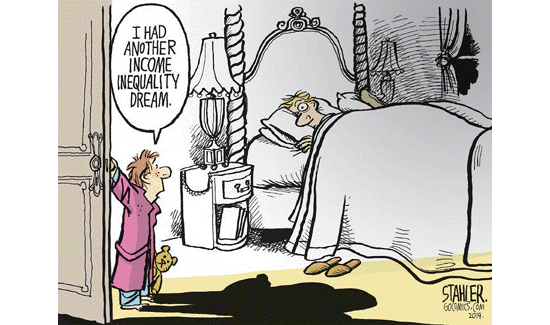 9. Rising demand, falling prices
As readers will be well aware, the price of gold is in the doldrums - but you may not be aware that demand for coins and bars is growing. In fact, demand by individual investors is embarrassing the Mints that make these products - they just can't keep up. Still, no 'experts' think that will translate into higher prices. 'Investing' in gold is a funny business. More from Bloomberg:
Austria's mint is running 24 hours a day to meet orders for gold coins, joining counterparts from the U.S. to the U.K. to Australia in reporting accelerating demand boosted by the bear market in bullion.

Global mints are manufacturing as fast as they can after a 28 percent drop in gold prices last year, the biggest slump since 1981, attracted buyers of physical metal. The demand gains helped bullion rally for five straight weeks, the longest streak since September 2012. That won't be enough to stem the metal's slump according to Morgan Stanley, while Goldman Sachs Group Inc. predicts bullion will "grind lower" over 2014.

The U.K.'s Royal Mint, which traces its history back more than 1,000 years, ran out of 2014 Sovereign gold coins because of "exceptional demand," it said in a statement on Jan. 8. Coins weren't available to customers until six days later when inventories were replenished. Sales by the Perth Mint, which also has workers producing coins in three shifts a day, will probably beat last year's record, Ron Currie, the marketing director, said Jan. 20.

"It's been a very bad year for gold," said Frank McGhee, the head dealer at Integrated Brokerage Services LLC in Chicago. "People who bought coins have lost value, but they are not looking at short-term gains, and hope springs eternal."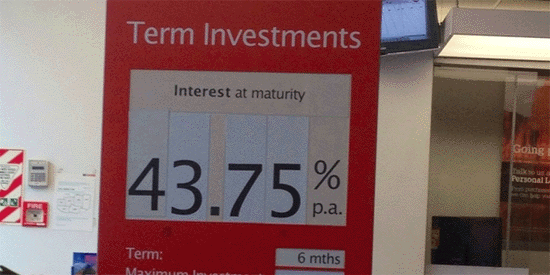 10. Today's quote
"The problem of social organization is how to set up an arrangement under which greed will do the least harm, capitalism is that kind of a system. - Milton Friedman