Opinion: Why the Commerce Commission should block IAG's planned takeover of rival Lumley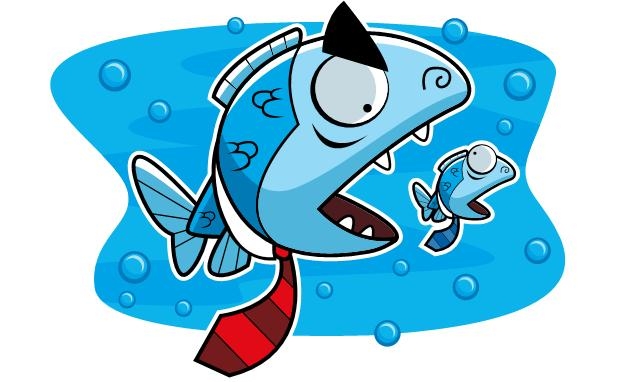 By Gareth Vaughan
Perhaps it has been the Christmas holiday season timing of the deal.
Or maybe it's just not a sexy enough industry.
Whatever the reason there's been very little media coverage, or discussion, of Insurance Australia Group's proposed takeover of rival Lumley General Insurance.
There should be.
Like electricity, banking and telecommunications, insurance is an industry that touches the lives of most New Zealanders. Decisions on the likes of home and contents insurance, car insurance and life insurance are among the key kitchen table financial decisions New Zealand families make. As are decisions on electricity, telecommunications and banking services.
Courtesy of the Electricity Authority figures in the chart below we know there's a decent volume of consumers switching between power providers.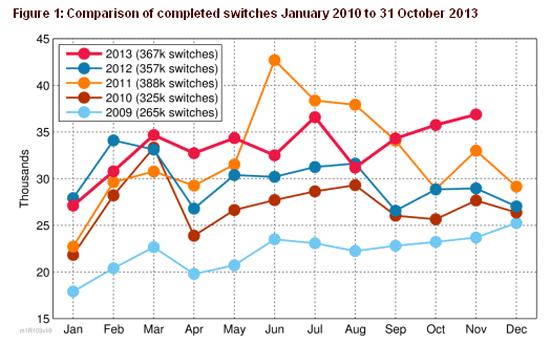 We also know it's reasonably straight forward to switch between telco and take your phone number with you.
Courtesy of the New Zealand Telecommunications Forum  we can see from the chart below a decent number of people are doing this with mobile phone service providers.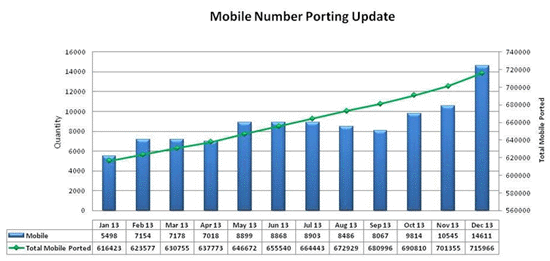 There's no official measure of how many bank customers are switching their mortgage or term deposit between banks. But anecdotal evidence, and banks competing by giving interest rates better than those they advertise or offering carrots such as TVs and cash, suggests Kiwis are moving between banks in greater numbers than ever before.
But when it comes to insurance, it seems we're less likely to move our business from one insurer to another. AA Insurance CEO Chris Curtin told me in November only one in eight people switch provider when their insurance policy is up for renewal.
NZI, State, AMI and Lumley all stable mates
Against that backdrop we've got IAG, which already owns NZI, AMI and State Insurance, seeking to acquire Lumley too. Taking over Lumley would lift IAG's share of the overall insurance market to about 50.5% from 41.5%, increase its share of the home and contents and vehicle insurance market to 66% from 60%, and give it 40% of New Zealand's intermediated insurance market. Those are chunky marketshares by any measure.
Announced on December 16 the deal requires approval from the Commerce Commission, Reserve Bank and Overseas Investment Office. As prudential regulator the Reserve Bank's interest will primarily be around capital, and from the OIO perspective it's one Australian entity - IAG - buying a New Zealand business from another - Wesfarmers. So it's consumer watchdog the Commerce Commission's task of assessing whether the deal would see "substantial" market competition lost, that's of interest. (Here's the Commerce Commission's merger and acquisition assessment fact sheet).
In its statement of preliminary issues on IAG's takeover application the Commerce Commission says it will consider whether to define insurance products and markets as national in scope, as it has done previously, or whether to modify this approach. A fresh approach would allow the consumer watchdog  to take into account whether the market in Canterbury following the 2010-2011 earthquakes warrants defining a separate geographic market for the Christchurch/Canterbury region.
The Commerce Commission will also consider the scope for customers to move to alternative insurance providers if a merged IAG-Lumley raised its prices. For its part IAG says it doesn't believe the deal would substantially lessen competition in any market.
I did a video interview with IAG's New Zealand CEO Jacki Johnson on December 19. I asked her whether IAG would be prepared to sell assets to secure Commerce Commission approval for the Lumley deal. This was something analysts had suggested they may need to do. I was expecting an answer along the lines of; "I don't want to speculate on the outcome of the Commerce Commission decision." Or maybe; "We're confident the Commission will approve the deal." But instead I got;  "We're prepared for that, if that has to happen."
Following Johnson's refreshing candour, one thought I had was IAG must be expecting to have to make concessions to get the deal through. Or maybe they realise this deal pushes beyond the boundaries. I don't really know. But IAG's full application to the Commerce Commission for clearance to buy Lumley does, in my opinion, overplay the competitive forces in the insurance market.
Banks to compete in insurance or insurers to compete in banking?
One reoccurring theme in IAG's application is the potential for New Zealand's big banks to make a concerted push into insurance, doing their own underwriting, as some of their Australian parents have done. Of course it's feasible that this could happen. But it's just as feasible that big insurers could make a push into banking. Suncorp, owner of Vero, has done this in Australia, as has AMP, although a previous bank foray in New Zealand by the latter resulted in its mortgage book and retail deposit portfolio being sold to HSBC.
IAG also argues there are no significant barriers to enter or expand in the insurance markets including the cost of doing so. But I would argue with the Reserve Bank's prudential regulatory regime having taken shape over the past couple of years, and in the wake of the devastating Christchurch earthquakes, in many respects times are tougher for new entrants than they've been before. They must obtain a licence, meet solvency capital requirements, have a credit rating, and secure deals with reinsurers. Then there's a strong, well entrenched market incumbent in IAG to deal with.
When the Commerce Commission rubber stamped IAG's acquisition of the financially stricken AMI in early 2012, aftershocks were still hitting Canterbury and the insurance picture in New Zealand post the big February 2011 quake was unclear. Now things have largely settled down from the insurer's perspective. 
What about the customers?
Life has changed significantly for insurers' customers. The premiums they pay have increased, by up to 50% since the Canterbury earthquakes. And they're having to adapt to sum insured, which transfers risk to customers as home owners must now calculate their own rebuild cost.
Insurance Council of New Zealand (ICNZ) data shows good volume growth for the insurers. Gross written premiums reached a shade under $4.5 billion for the year to September 30, 2012 which are the most recently available statistics. That's up about $1.2 billion, or 37%, from just under $3.3 billion in 2008.
The loss ratio, the difference between the ratios of premiums paid to an insurance company and the claims settled by the company, is also heading in the right direction from the insurers' perspective. According to ICNZ the loss ratio for all business rose to 111.81% in the year to September 2011, but by the following year was down to 67.94%, below the 68.46% of 2008. The loss ratio on domestic buildings and contents was 59.33% in 2012, down from 82.33% in 2008.  And in motor (vehicle), both commercial and private, it was 63.52% in 2012, having steadily dropped from 73.68% in 2008.
IAG NZ's last annual results showed insurance profit was up 12% to A$115 million.
So financially things are looking pretty good for insurers.
The Commerce Commission, which has a Friday, March 28 deadline for its decision, must decide how the insurance market is looking for consumers. And whether letting the dominant market player take out one of its rivals, and lift its share of two key markets to 66%, is good for those consumers.
I struggle to see how it could be.
This article was first published in our email for paying subscribers on Wednesday morning. See here for more details and to subscribe.