Friday's Top 10: Buffy Gill on whether NZ's dairy empire will be our downfall, whether protein's the next tobacco, the secrets of centenarians, it pays to be green, superfoods for men, Dilbert & more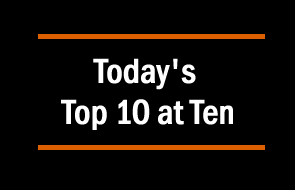 Today's Top 10 is a guest post from Buffy-Ellen Gill, the founder of Be Good Organics, an online organic plant-based food, skincare and health store. She previously worked as an executive director and senior research analyst at Goldman Sachs for almost eight years before she says a serious health scare led her to a more natural organic lifestyle, and the founding of Be Good Organics.
As always, we welcome your additions in the comment stream below or via email to david.chaston@interest.co.nz. And if you're interested in contributing the occasional Top 10 yourself, contact gareth.vaughan@interest.co.nz.
See all previous Top 10s here.

To kick off my first Top 10 for interest.co.nz, we will be covering a handful of basics on organics, health, animal welfare and sustainability. I strongly believe all of these issues are paramount to the economic growth and success of both New Zealand and the global economy.
1. Top 3 reasons you should switch to organic
The organic sector is growing rapidly, both as a result of increased consumer awareness and demand, and sheer necessity given the global environmental issues we as a planet are facing.
In NZ alone, the organic produce market (excluding all other organic products) grew by 27% from 2009 to 2012. In the US, the organic food market is expected to grow at a compound annual growth rate (CAGR) of 14% per annum over the next 5 years.
In light of this anticipated growth, the New Zealand economic sector needs to get on board.
Here is an article I wrote recently about three key reasons consumers are increasingly boarding the organic train, and thus why smart businesses should too.
Conventional/non-organic food and beauty products are laden with toxic and carcinogenic chemicals, pesticides, contaminants, GMOs, artificial/synthetic ingredients, and harmful preservatives.  Whilst that apple at the supermarket might look fairly harmless, chances are it's been sprayed by at least one of the 400 chemical pesticides routinely used in conventional farming.  And that cream you're about to rub on your face?  Is probably full of hormone-disrupting parabens, sulfates, phthalates, heavy metals, petroleum waxes, nano-particles, synthetic fragrance/colours, TEAs, DEAs, Silicones and PEGS.  No wonder the incidence of auto-immune disease seems to have skyrocketed the past few years.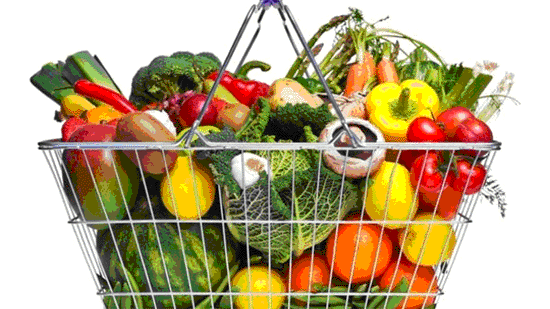 2. Will NZ's dairy empire ultimately be our downfall?
New Zealand's over-arching dairy industry and culture – it may well provide the lion's share of our current GDP, but is it sustainable?
Hans Kriek the head of SAFE, New Zealand's leading animal welfare organisation, addresses the various issues here.
Environmental degradation, animal welfare abuse, the loss of our 'clean green image' (which incidentally is impacting our #2 GDP earner – tourism), and health concerns around dairy causing bones to leach calcium.
The environmental impact of dairy has been well publicised for a number of years and there are now real fears that one of our biggest money earners could damage one of our other biggest industries – tourism. The fact that you and I can no longer safely swim in most of our rivers, can largely, but not solely, be attributed to our love affair with the white stuff. As the industry expands and ever more cows are producing more milk and [excrement], this problem will only get worse.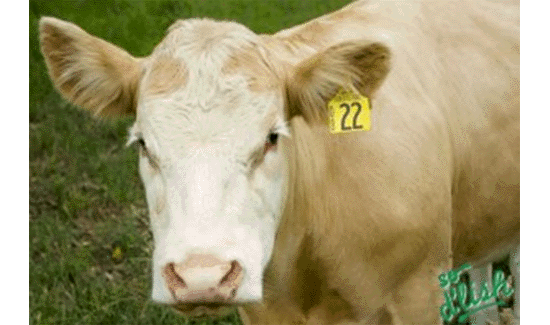 3. No more tuna sushi by 2048?
The UN is currently forecasting the complete collapse of global fish stocks by 2048. That is within most of our lifetimes.
Driven by corporate profits and greed, fisheries across almost every country in the world are drastically over fishing our global fishing populations. Sea Shepherd provides a well researched overview on this shocking issue here.
High tech, industrial fishing fleets and years of overfishing have done their damage; the oceans are in demise. Many scientists believe commercial fisheries will collapse worldwide by 2048, although regionally, thousands of fisheries have already collapsed, starting as early as the mid 1800's. According to the Food and Agriculture Organisation of the United Nations (FAO), almost 80% of our global fisheries are now being fished close to, already at, or beyond their capacity – with more than 50% of fish stocks considered fully exploited.
To learn more about this issue, watch the trailer for the incredible documentary "The End of the Line" below, and find the full version of the film here.
4. Is the Western world's protein obsession the next tobacco?
US and Italian researchers have published research suggesting adults who eat a diet high in animal protein are four times more likely to die of cancer than those on vegetarian diets. This adds to the plethora of existing research suggesting that forgoing that daily steak can improve blood pressure, reduce the risk of heart disease, cancer and diabetes, and assist in weight management.
U.S. and Italian researchers tracked thousands of adults during nearly two decades and found that those who ate a diet high in animal proteins during middle age were four times more likely to die of cancer than contemporaries with low-protein diets — a risk factor, if accurate, comparable to smoking. They also were several times more likely to die of diabetes, researchers said.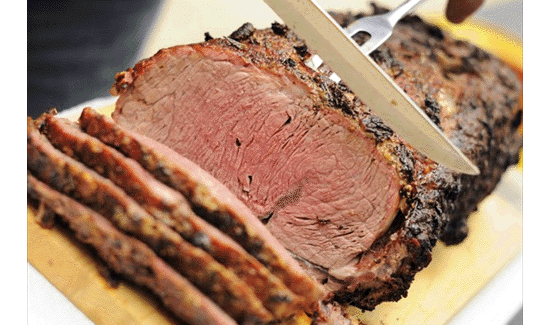 5. The shocking truth about the skincare industry
After being diagnosed with Graves disease in early 2012, I proceeded to refocus my research skills and experience onto health, food, skincare and the various toxins in our environment.
One repeating theme that I came across was that there are hundreds of toxic chemicals in our skin care, make-up, body lotions, body wash, hair care, perfume/cologne, and household cleaning products.
This is not just confined to women – men are exposed to the exact same issues too. Read the article here.
Here are some scary facts about the personal care and beauty industry.  These differ slightly between countries, but the general approach holds true:

- Almost any chemical can be used as an ingredient in personal care products

-  Labels are allowed to be misleading and incomplete - companies don't have to list all their ingredients

- Unsubstantiated claims about product benefits are completely allowed

- There is almost no required safety testing of products or ingredients - less than 20% of ingredients have actually been assessed

- Products commonly contain penetration enhancers to drive ingredients deeper into the skin - that mean more chemicals absorbed into your blood stream.

- These chemicals have been scientifically proven to be linked to cancer, endocrine/hormonal disease, thyroid function disruption, learning disabilities, ashthma, respiratory disease, skin disease, liver damage, brain damage and development problems, immune system damage, male and female reproductive hormone disfunction, damaged sperm, and fetal development issues.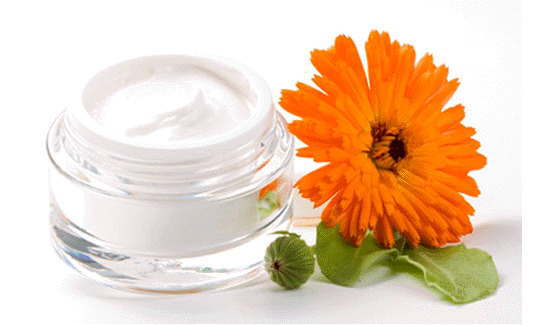 6. The secrets of centenarians
A number of studies have been done on the lifestyles and diets of centenarians around the world. Key similarity? They all eat a predominantly plant-based wholefood diet.
In particular, the percentage of animal foods consumed by the average centenarian is only 5%, with plant foods making up the remaining 95%.
Jason Shon Bennett has interviewed many of these centenarians, and published a brand new book including many of these findings entitled "Eat Less Live Long".
'Eat Less, Live Long' takes you through the basic journey I went on to get well, and what I learnt along the way from the world's oldest and healthiest people - including their secrets to youthful vitality and longevity. It explains the concept of eating less, the lessons of the centenarians, and the power of Regular Intelligent Fasting.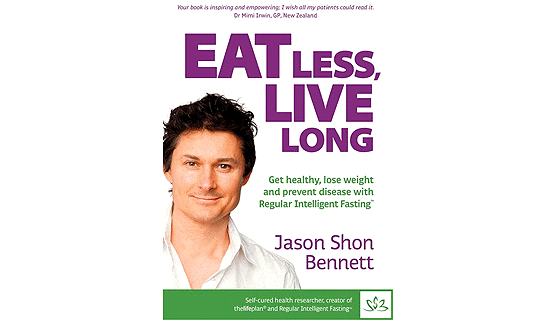 7. New NZ marine reserves won't fix our flailing oceans
The NZ Government recently announced plans to add an additional protected area off the coast of Kaikoura to our national marine reserves. Pity they're planning to hurl full throttle into deep sea drilling only a few kilometres further afield.
With less than 50 Maui dolphins left in New Zealand (and the world), more drastic action needs to be taken if we want to have any hope of retaining our attraction as an environmentally forward thinking country.
To read more about the pending extinction of our rare Maui dolphins as well as Sea Lions read here.
The oil blocks offered last year were more than 4,000 times larger than this proposed marine reserve and the Government still isn't taking the steps needed to protect the endangered Maui's dolphin and New Zealand Sea Lion.

This new marine reserve is only 104 square kilometres and keeps the percentage of New Zealand's EEZ and Territorial Sea area protected by marine reserves still standing at an incredibly low 0.41 percent.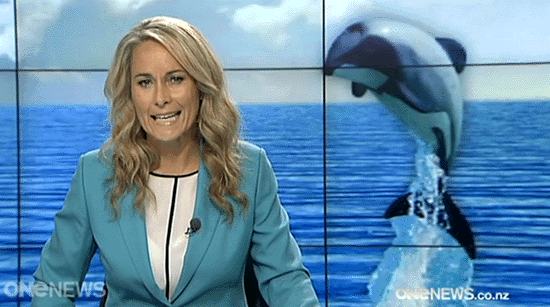 8. Superfoods for men? Here are 7 of the hottest for 2014
Wondering what all the hype is about superfoods? Essentially they're just highly nutrient dense functional foods that have exceptional nutritional profiles.
Brocolli, tomatoes and blueberries (as long as they're organic and not sprayed) are all worthy of this lofty title.
Here are 7 more that are forecast to be popular in 2014. Now we just need a listed company to specialise in manufacturing these so we can benefit from more than just the health exposure.
Maca: A starch usually sold in a powder or gelatinized version, Maca is Peru's hidden secret. It is high in calcium, iron, vitamin-C, and essential amino acids, which would make it a superfood on its own -- but as the Incas knew, maca has extraordinary rejuvenative powers. While in Peru to research superfoods for my latest book project, Peruvian Power Foods, I spoke with many locals from the Andes. The story that struck me most was the tale of maca. According to the tale, the Incas gave it to their soldiers to fortify them before battles to increase their energy but were careful to stop once the battle was over, as Maca increased both libido and erectile function. While this potency was a risk for keeping order among the ranks of the conquering Incas, it can be a benefit for the modern man as he ages or for anyone who wants to improve their energy.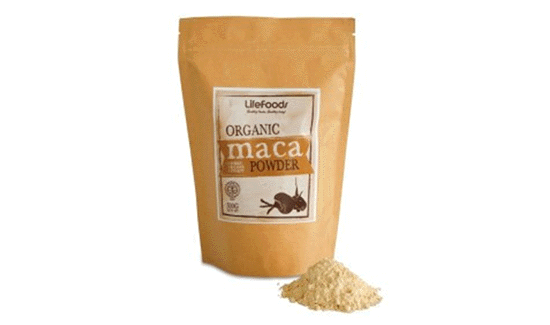 9. It pays to be green
Listed US company Whole Foods Market has recently been ranked number 20 in FORTUNE magazine's 2014 "World's Most Admired Companies" list.
The company was also named as the Most Admired Company in the food and drug store industry, leading the top 10 list of retailers in the category.
It's also paid to be an investor in the stock, with the share price rising from US$7.87 five years ago to US$54.54 today, an increase of almost 600% or CAGR of 47% per annum.
It's not every CEO who writes a treatise on how to make money and have a heart, but leave it to Whole Foods co-founder John Mackey, who last year co-authored the book 'Conscious Capitalism: Liberating the Heroic Spirit of Business,'" reported the magazine, adding "Mackey advocates that profits follow from a 'higher purpose – including being nice to the environment…'
Whole Foods Market, Inc Share Price Performance Over The Last 5 Years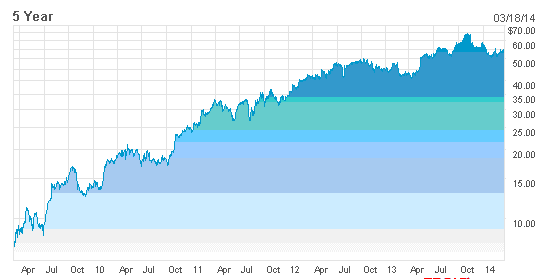 Source: Nasdaq.com
To view the full FORTUNE magazine list click here.
10. 10 great reasons to use coconut oil
As a light hearted finish we take a look at an increasingly popular foodstuff both in NZ and abroad, extra virgin cold pressed coconut oil.
Coconut oil has had a bad wrap in recent years due to its high saturated fat content (over 90%). Anyone who grew up in the 80's or 90's will remember saturated fat as the no go dietary faux pas.
However the fat found in coconut oil is different to that in animal products, and can actually boost metabolism, promote body-fat release, reduce the risk of diabetes, and increase the ratio of good to bad cholesterol.
Research by the Garvan Institute of Medical Research in Australia suggests that unlike the long-chain fatty acids contained in animal fat, MCFA's are much more easily metabolised and converted into energy. They are therefore more likely to be used up by the body, and less likely to land on your hips. Furthermore, MCFA's have been shown to actually increase fat burning capacity, leading to less fat storage than with a traditional animal fat containing diet.