Elizabeth Davies says the scrapping of plans for an Auckland 'mega-brothel' is not a cause for celebration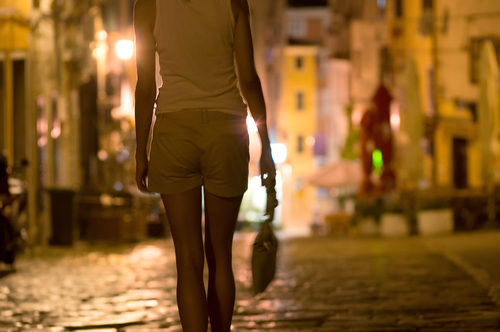 By Elizabeth Davies
Let's talk about sex… because everyone else is.
On Sunday the Chow brothers dropped their proposal to build a 15 story mega-brothel in Auckland's CBD opposite SkyCity.
As church groups rejoice and concerned conservatives breathe a sigh of relief that Auckland will no longer be the Oceanic Sin City it could have been, I'm left wondering if this is something celebration-worthy.
For starters, the decision is far from the moral victory so many will claim. Like so many ventures its downfall was mostly financial; legal battles with opposition and a notable lack of momentum forced the Chows to weigh up risk and reward, and at this stage it just doesn't seem worth it.
The whole point in decriminalising prostitution was to provide sex workers with the same protections and rights as other employees.
There was also the belief that by bringing the sex industry under the jurisdiction of the law, sex workers would be physically safer and have an improved lifestyle.
It is public and police awareness that protect sex workers. Properly established brothels enforce safe-sex policies, provide their workers with regular sexual health checks and drug screening and ensure that workers are of legal age.
It is the sex industry that goes unseen that is where our concern should lie.
Sex workers who work on the street are more likely to engage in drug use, be underage, suffer from STIs, or not fit into a particular gender or sexuality box, all of which prevent them from finding work in legitimate brothels. They are also more exposed to risk of rape and assault.
Small residential brothels with four or fewer workers are not required to have a brothel licence, giving them no one to answer to regarding how their workers are treated.
By establishing a large central brothel, smaller residential brothels could be forced to close, solving a number of concerns for Manukau Rd residents and their unwelcome midnight callers.
There have been increasing reports of young Asian women on international student visas being lured into sex work, specially in these small, predominantly Asian-run, residential brothels and 'massage parlours'. Those on temporary visas are not permitted to work within the NZ sex industry.
Preventing a large central brothel being built won't put an end to prostitution.
It simply means the sex industry will further spread into residential zones, causing further complaints.
Wouldn't everyone prefer sex being bought opposite a casino, rather than a school?
The sex industry is dominated by young women, eager to earn money fast, pay off debts and financially support themselves. Some may enter the industry in an act of financial desperation because jobs these days are poorly paid and hard to come by. Others may feel a sense of sexual empowerment and value the financial opportunities sex work provides.
A woman's body is hers alone and what she chooses to do with it is her business.
Our primary concern should be minimising the risks to the individual in her chosen profession.
The Chow brothers' decision to not go ahead with the brothel does not directly translate to fewer prostitutes, only fewer safe options for sex workers.