Friday's Top 10: Elizabeth Davies on elder abuse, Rio's slums vs billion dollar football, NZ rental housing WOF failures, the car park auction app, property worth more than sex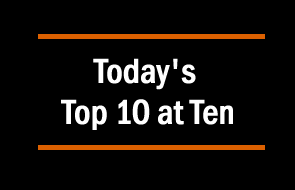 Today's Top 10 is a guest post from Elizabeth Davies, a regular contributor to interest.co.nz. You can see more from Elizabeth here.
As always, we welcome your additions in the comment stream below or via email to david.chaston@interest.co.nz.
And if you're interested in contributing the occasional Top 10 yourself, contact gareth.vaughan@interest.co.nz.
See all previous Top 10s here.
1. YouTube to cut music videos from independent labels
YouTube's head of global business, Robert Kync says that videos from independent music labels will be removed from the site within a matter of days as a result of a dispute over a new licensing deal's poor terms for the world's independent music labels.
'The dispute has arisen as a result of a world-wide coalition (which NZ's IMNZ belongs to) of independent labels refusing to sign a newly presented licensing deal describing the terms of the deal as "highly unfavorable" to the labels, and therefore the artists those independent labels represent. YouTube, which was purchased by Google in 2006, is planning a new subscription based service which will, for a fee, allow users to access YouTube's music library on demand on desktop and mobile devices free of ads and an internet connection. Cheese on Toast is not alone in the observation that the bullying tactics by YouTube seem counter-intuitive in that the sizable library will, by virtue of this proposed move be severely reduced to music represented only by major labels who have signed the deal.

Co-chair of the Featured Artists Coalition, Ed O'Brien, the chap from RADIOHEAD, has expressed his fear that YouTube is "creating an internet just for the superstars and big businesses".'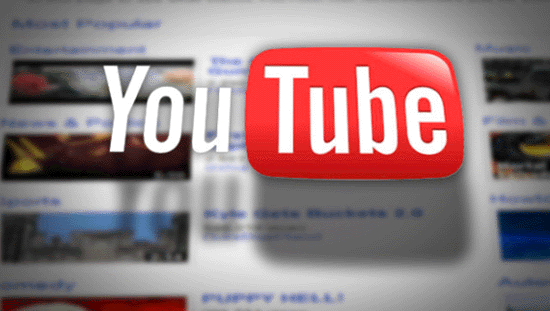 2. Elder abuse often financial
Elder abuse week highlights the psychological, physical and financial abuse the elderly are exposed to, often at the hands of family members.
National Age Concern figures show elder abuse is on the rise and the UN says it is one of the biggest issues facing senior citizens world-wide.
More than $4 million was spent through pokie machines in Palmerston North and Danniverke in just three months last year, and local credit union NZCU Baywide is concerned that some of this may be a result of exploiting the elderly.

National Age Concern figures show reports of financial elder abuse almost doubled from 1100 in the 2010 to 2011 financial year to about 2000 between 2012 and 2013. Seventy five per cent of reported elder abuse is caused by family members.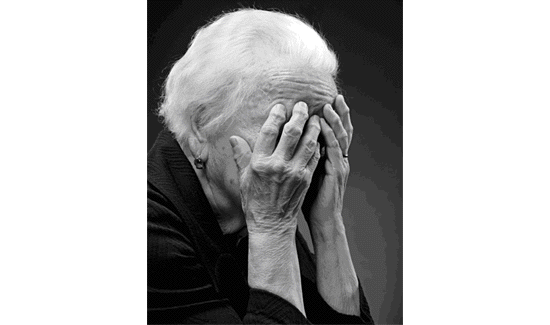 3. Luxury cruises a sinking business?
The cruise business has been plagued by bad press in recent years, one capsized ship, another on fire, not to mention outbreaks of what looked suspiciously like norovirus.
The industry has broadened its focus away from the US market to China, Australia and New Zealand where cruise preconceptions aren't quite so negative.
This failure to communicate a positive portrayal of the cruise experience, Arnold suggests, is one of the reasons why the industry is slowly shifting its focus to nations such as China, Australia, and New Zealand — places less anchored down by unpleasant stereotypes of spending precious vacation time on a big boat with hordes of strangers. With growth rates exceeding those in North America and Europe— historically the industry's two most-profitable continents—analysts expect that by 2017 China will become the world's second-largest market for cruises (behind the U.S.). Earlier this spring, Royal Caribbean Cruises, another industry heavyweight, announced plans to permanently relocate its latest and greatest creation, the 4,180-passenger Quantum of the Seas, from New York to Shanghai.

This year, the Cruise Lines International Association forecasts that nearly 22 million people will take to the seas aboard a luxury vessel. While the industry trade group also reports that U.S. citizens still comprise just over half of the global passenger share (the U.K. and Ireland represent the second-largest demographic with a mere eight percent), what will happen to these numbers if unfavorable feelings toward cruise lines become the norm amongst America's future generations? Unable to stir up fresh demand, will the ageing industry be forced to set sail for more promising shores?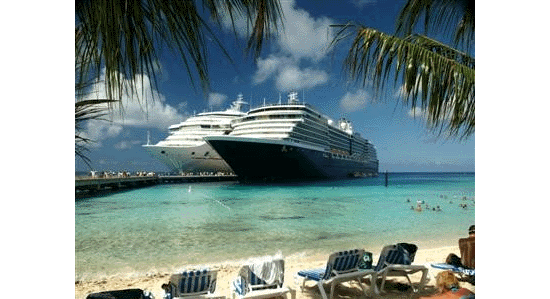 4. Are you that someone? Youth campaign against sexual violence launched
Minister for Social Development, Paula Bennett, has helped launch a campaign against sexual violence created with teens for teens. 
The $250,000 social media campaign focuses on the true meaning of consent and challenges youth to call out inappropriate behaviour from groping to rape.
It follows a year of blurred lines among teens and sex - with the so-called Roast Busters, a group of West Auckland youths, allegedly having group sex with drunken teenage girls and bragging about it online. Four girls were revealed to have approached police with complaints about the group.

Today Bennett said the activity of the Roast Busters "highlighted confusion around what's appropriate and what crosses the line in sexual violence, and how to respond."

As ball season begins (alongside alcohol-fuelled after-parties) young people are being asked to look out for friends and "see the signs, speak up, step in safely" in scenarios where others aren't able to give consent.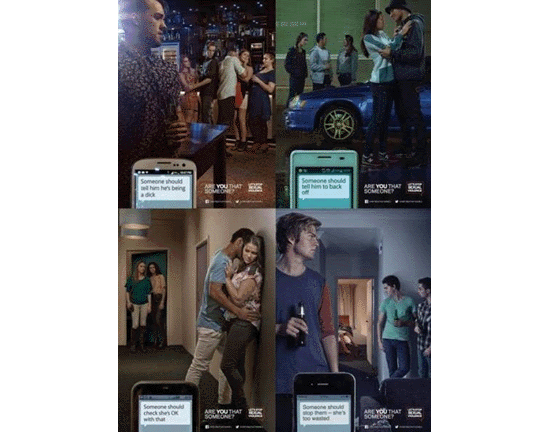 5. Artists use illegal graffiti to protest FIFA spending
New Zealand, like the rest of the world is captivated by the FIFA World Cup currently being hosted by Brazil.
However as billions of government dollars are poured into the world class event, one can't help but notice the stark contrast between the grand stadiums and endless slums of Rio.
The Brazilian writer João do Rio wrote that the urban street is "born as a man is, from the hiccup, from the spasm. There is human sweat in the mortar of its pavement." Rio was, fittingly, born in Rio de Janeiro, a city with a now-vibrant graffiti scene which hasn't always squared openly with the law. But since the art form became officially legal in February (just months after Justin Bieber visited Brazil and got in trouble for spray-painting on a wall there), artists have been uninhibitedly plastering the city with images expressing their concerns about the FIFA World Cup.

Though the event has put Rio in the spotlight, many cariocas (natives of Rio) — not to mention Brazilians in general and their soccer legends in particular — are critical of the bucket loads of cash being poured into preparations for the tournament, even as the nation's roads and schools suffer from lack of funding and its slums degenerate further into violence. They also suspect the money is being used by corrupt politicians to pad their own pocketbooks.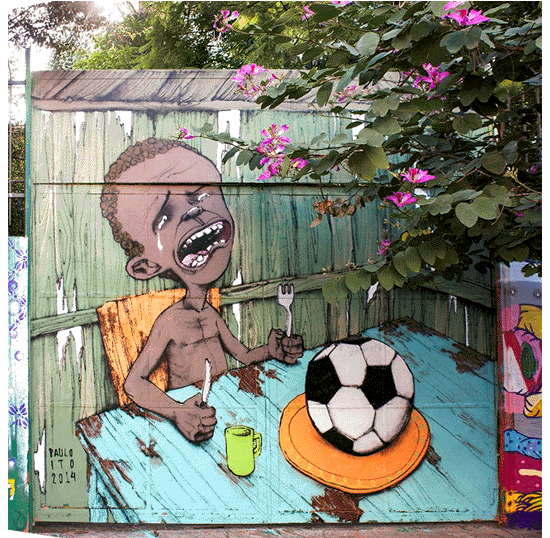 6. Horror houses, 90% of NZ rentals fail the proposed WOF
The proposed housing warrant of fitness is a result of calls for rental properties to have standardised criteria they are required to meet.
The phenomenal failure rate of properties tested shows how badly a minimum standard is required to prevent land lords from capitalising on the desperation of those who can't afford to buy.
The trial, which assessed 144 properties across Auckland, Tauranga, Wellington, Christchurch and Dunedin, found the vast majority (94 per cent) failed on at least one of the 31 criteria on the checklist.

Carried out by home assessment experts, the inspections looked at weathertightness, insulation and ventilation, lighting, heating, condition of appliances and general building safety.

The top five areas that rental homes failed on were water temperature, lack of smoke alarms in bedrooms, lack of code-compliant handrails and balustrades, lack of a fixed form of heating, and security.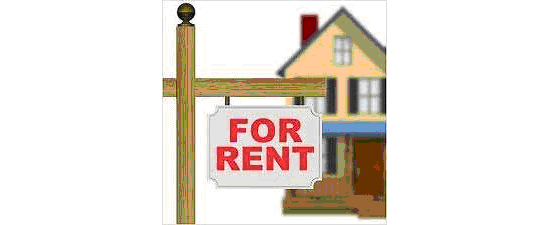 7. A whole new way of making money from desperate drivers
As parking in Auckland looks set to get even more crazy and expensive at least we can breathe a sigh of relief that no one has thought of this – an app which allows drivers to auction off their public car park to the highest bidder, effectively holding the spot to ransom.
San Francisco's city attorney issued a cease-and-desist demand on Monday to a mobile app called Monkey Parking, which allows people to auction public parking spaces that they're using to other nearby drivers.

In a letter to Paolo Dobrowolny, the CEO of the Rome, Italy-based tech startup, city attorney Dennis Herrera cited a provision in San Francisco's police code that prohibits people and companies from buying, selling or leasing public on-street parking and mandates fees of up to $300 for drivers who violate the law.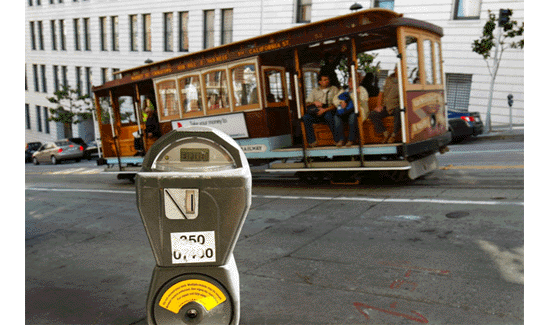 8. Sex sells, but property is worth more
In 2009 the UK's sex industry was worth £5.3 billion, real estate transactions topped out at £6.2 billion in the same year.
Now London's central Soho district, once famous for all things sex, is being transformed into an area for expensive property developments.
The changes have resulted in public backlash from locals concerned that developments will drastically change the area's "unique character".
The central Soho district's prostitutes and sex cinemas are being overwhelmed by upscale restaurants, bars, hotels and apartments in an echo of Rudy Giuliani's celebrated 1990s transformation of Times Square in New York

Soho is the latest once down-at-heel area transformed by the boom. Kings Cross, where Google Inc. will build its U.K. headquarters, shed its reputation as a red-light district. Clapton, part of which was known as Murder Mile, is dotted with wine bars and a creperie. A two-bedroom flat in Brixton, scene of race riots in the 1980s, can cost 550,000 pounds ($937,000).

The property outfit created by Paul Raymond, the founder of the district's first legal strip club, is leading the transformation. Soho Estates Holdings Ltd. is turning Walker's Court, a 50-meter (164-foot) alley once renowned for its sex shops and adult cinema, into a high-end enclave.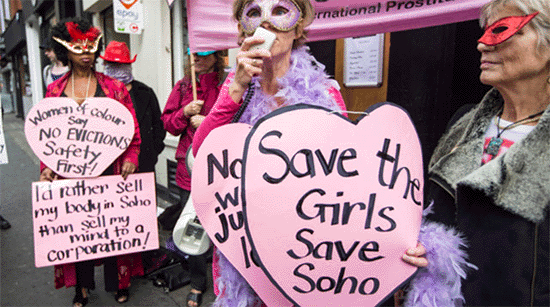 9. Women not marrying for money – they have their own!
Despite what popular opinion may suggest, it turns out not all women married to wealthy men are gold diggers. Actually a lot of them have their own money, sometimes even more than their husbands  - but don't worry they're still earning far less.
Thirty per cent of women said they had entered their relationship with equal financial assets and 22 per cent said they had more than their spouse or partner, according to the survey.

There is still a gap when it comes to pay, the study found, as only about a third of female respondents said they are their households' primary earners or contribute an equal amount.

The median earnings of women who worked full time was 77 per cent of that for men in 2012, according to the US Census Bureau.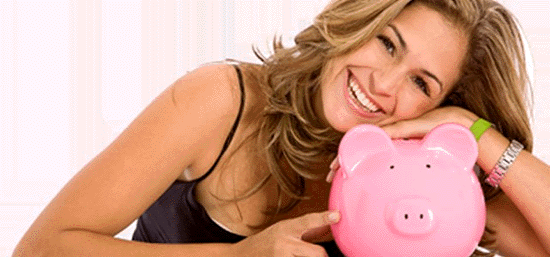 10. One more reason I won't be supporting Greenpeace this year
Leaked documents reveal just how much Greenpeace is embarrassing itself on a global scale.
A massive bad investment, mismanagement of staff and a man who commutes to work by plane to represent an organisation supposedly set on reducing air travel for environmental reasons ... oh dear.
Coming after it emerged that a staffer had lost £3m on the foreign exchange market by betting mistakenly on a weak euro, the documents show that the group's financial department has faced a series of problems, and that its board is troubled by the lack of controls and lapses that allowed one person to lose so much money.

The leaked material also reveals that:

• the group's public face and top campaigner, executive director Kumi Naidoo, admits that internal communications are a "huge problem" and staff have "good reason" to be upset at a range of problems;

• staff are concerned at being shifted from Amsterdam on Dutch wages to national offices on lower local wages, as part of a major restructuring effort to decentralise the group;

• the group did not campaign to have one of its three ships, the Arctic Sunrise, released by Russia because the political circumstances would have made it a "wasted effort".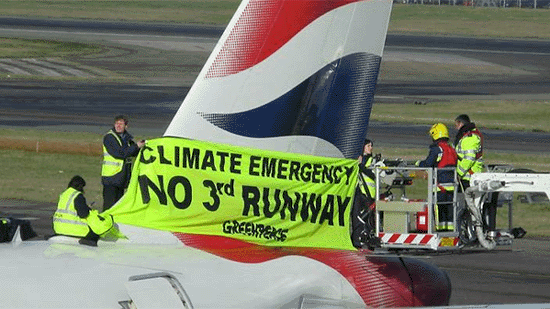 --------------------------------------------------------
* Elizabeth Davies is a regular writer on interest.co.nz.