Bernard Hickey says Auckland is growing consents far too slowly. He says Len Brown needs to push back the NIMBYs or face Wellington nationalising Auckland's building consenting and unitary plan process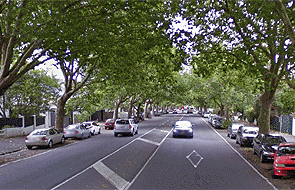 By Bernard Hickey
It's like watching a slow-motion train wreck.
Despite more than a year of Accords, law changes, unitary plans and talk, Auckland's housing consents are still lagging its population growth, let alone catching up with the supply gap created between 2004 and 20012 when building slumped in the wake of the leaky buildings crisis and rising interest rates.
Building consent figures out his week show consents across the Auckland region in the first six months of 2014 are up just 21% from first half 2013 and are actually down 6% and 9% respectively in Waitakere and Franklin.
It is true that house building in Auckland has bounced from its record lows in 2008 at the depths of the Global Financial Crisis, but the rebound has more of a feel of a dead cat bounce than the sort of surge needed to repair the damage.
Building consents in Auckland in the full 12 months to June totalled 7,732, which remains well below the 10,000 to 12,000 per year zone reached in the last real building boom from 2002 to 2004.
At a time when momentum should be accelerating, consenting and building appears to be stagnating.
Special housing areas have been created under the Auckland Housing Accord and there's been a lot of noise about new building, but very few if any new houses have been built in these areas yet.
Developers I talk to still chafe at the cost and time involved with consenting and the backlash to the intensification in the original Unitary Plan.
Despite the only just-passed law designed to harden up the rules around development contributions, the big charges for developers keep coming.
This month Watercare increased its connection fee for new developments by 23.5% to $12,075 per connection.
There appears a lack of political will in Auckland to fight the battles on the ground to encourage Auckland to grow both up and out.
One recent local dispute reinforced how tough the battle against Auckland NIMBYs (Not In My Back Yard) and BANANAs (Build Absolutely Nothing Anywhere Near Anyone) has become.
The New Zealand Herald this week rightly highlighted a friend-against-friend battle on Franklin Road in Ponsonby about intensification. Property tycoon Michael Friedlander and QC Marie Dyhrberg want to change the Unitary Plan to allow them to remove eight villas for more intensive development. Local residents Bill Ralston, Janet Wilson, Hamish Keith and Franklin Rd identity Ross Thorby are fighting the plan.
It is just one of the many fights breaking out over central Auckland from residents who don't want change, and those who want to build more homes and develop the central city.
The missing voice in these fights is the voice of the young and poor who are locked out of home ownership in Auckland by the restrictions and infrastructure fees on development -- both out and up -- that are stifling the drive for more housing consents.
When is a politician going to stand up to the rich and comfortable and mostly old property owners of central Auckland and tell them to think of the young and poor when they block development, not to mention the rest of the country's exporters and home owners labouring under a higher interest rate and currency than is necessary?
Clearly there is political will from Wellington, which has driven through the Accord and the Development Levy law and regularly rails these restrictions. But the Auckland Council and Mayor Len Brown should start representing the young and poor much more aggressively, which means pushing for much faster and more intensive development in the centre and on the fringes.
If they don't, these powers need to be nationalised.
Their first metric of success should be these monthly consent numbers and they should not rest until they get back well above 10,000 per year mark we saw in the early 2000s.
And then they must hold it at that level for a decade a more before their next metric of success starts kicking in - real house price deflation.
Mr Brown and his fellow councillors have allowed the leafy-fringed NIMBYs to drive the political debate around development for too long.
It's also time the young and the landless started getting politically active around this issue too, and began to change the tracks under this particular train wreck.
----------------------------------------------
A version of this article first appeared in the Herald on Sunday. It is here with permission.