The NZ Initiative's Khyaati Acharya points out John Key's re-election again raises the thorny issue of NZ Super and the retirement age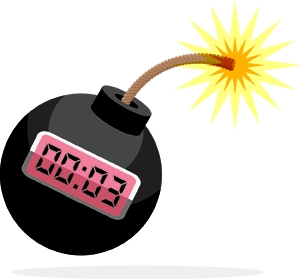 By Khyaati Acharya*
The National Party have now had a week to settle back in the Beehive, warm their reclaimed seats, rearrange the furniture, perhaps do a bit of DIY here and there. But before they get too comfortable, they have yet to clarify how they intend to tackle one of the biggest challenges facing New Zealand today: our ageing population.
The problem is, this government has no intention of dealing with the hornets' nest that is superannuation (NZS). At least, not any Key-led government, given that upon entering office in 2008 he pledged to never tamper with the NZS qualifying age while he was in parliament.
The New Zealand Initiative is soon to release a report building on Treasury's 2013 fiscal projections that identifies the factors which could have severe implications for New Zealand's fiscal future. While New Zealand does not currently face a fiscal crisis, government procrastination in dealing with unsustainable superannuation spending commitments will undoubtedly create one.
Granted, no government is ever keen to address the thorny issue of ageing demographics and raising the qualifying age for superannuation. To do so has been seen as less Russian roulette and more instant political death by firing squad.
Particularly so for National, whose chances at re-election, would likely plummet if Key quit.
But what are the implications of Key's binding promise? Does his refusal to ever address the most likely cause of a spending blowout necessarily imply that any political action will be deferred until we are in the midst of a crisis?
But an ambulance at the bottom of the valley is never preferable to a fence at the top of a cliff.
Furthermore, what if Key stays on for decades? The problem would only snowball, leaving the government with limited tools to tackle an imminent fiscal crisis.
The longer the government avoids addressing demographic trends, the higher the proportion of the voting population aged 60 and over. This makes it harder for any future government to deal with the problem. Furthermore, the faster that the ratio of the working population to the dependent person population falls, the greater the tax burden on each future worker.
Confronting New Zealand's ageing population does not require a radical policy shift, but it does require immediate action of some kind to avoid a fiscal calamity.
But future fiscal problems will be reduced under all scenarios if higher productivity growth is achieved.
If a Key-led government will not act on superannuation, a focus on raising productivity growth becomes critically important.
----------------------
* Khyaati Acharya is a research assistant at the New Zealand Initiative.