Elizabeth Davies says it's time to stop being scared of credit cards and start learning how to make them work in a smart, responsible way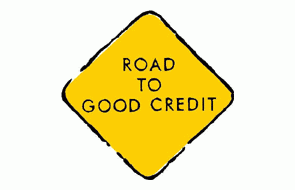 By Elizabeth Davies
At the beginning of December it was that time of year again – the time when my partner's bank sends him a letter of congratulations and an increase in his credit card limit.
This time it was an increase from $14,000 to $17,000.
While I'm sure this sum seems trivial to many, to me it's still an almost unfathomable amount of money.
As the new year rolled around and I was once again confronted with the inevitability of time moving forward I began to contemplate my own financial life, or more importantly how I'm financially defined on paper.
This year I'll be turning 25, as of yet I've never had a credit card, a personal loan, or used any kind of finance company.
While this is something I remain very proud of it occurred to me that on paper I'm a bit of a financial ghost. A bank looking at my history would have no reason to be impressed by my resisting temptation, in fact they would have reason to question me as in no way, shape or form have I proven my financial credibility to them.
It would seem that reaching the age of 25 it's time to put myself through my first financial test, expose myself to the temptation of a credit card in order to prove that I can one day be trusted with a home loan.
After all, strength means nothing if it's never tested, anyone can call themselves a vegetarian but that can only be defined as truth in the moment they have a juicy hamburger in front of them and still choose the tofu.
Your first credit card shouldn't be about learning through making huge mistakes, spending freely and then desperately panicking about paying it off each month.
In my opinion it's kind of like a training wheel stage when before now I've been too cautious to even straddle the bike.
My plan is to get the lowest credit limit possible – in most cases $500. My bills and essential spending will still come out of my standard account meaning all my essential costs are still covered by money I've already earned, money I can 100% rely on and have budgeted for.
The card will only be used for the occasional miscellaneous spend. Let's say the odd movie or glass of wine with a friend. I like to call these little spends cheap treats, they're almost always less than $50 and I'd say they happen two or three times a month.
It's somewhat painful to admit that growing up means doing things you don't really want to do.
I'd rather avoid credit cards all together. Training wheels or no training wheels I'd still ultimately rather not risk the grazed knees.
However I'm old enough and savvy enough to realise that the bank is going to play a huge part in my life until the day I die, and then some.
It's time to stop being scared of credit cards and start learning how to make them work for me in a smart, responsible way.
-----------------------------------------------
Elizabeth Davies is a 24 year-old graduate of the Auckland University of Technology post graduate journalism course. She writes a weekly article for interest.co.nz on money matters and financial struggles from a young person's perspective.