Two Russell McVeagh solicitors explain why Jason Krupp may have been a little too hasty to criticise WorkSafe for their stance on the MSD tragedy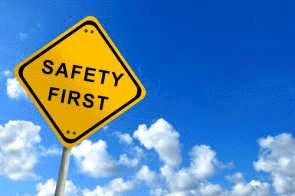 By Mark Campbell and William Findlay*


Intuitively, a small business might feel aggrieved if WorkSafe was to charge it following a lightning strike on one of its employees. 
"How can I be expected to prevent lightning", it might say.
However, where lightning can be reasonably expected, or has struck before, it might be prudent to install a lightning rod or some other protection.  For example, such measures are common on golf courses in certain parts of the world, and rightly so - the owners of the courses are not expected to prevent lightning but they are expected to take steps to prevent people being struck by it.
That important point was not made in Jason Krupp's column, criticising WorkSafe's decision to prosecute MSD, published last week. 
Under the Health and Safety in Employment Act, a hazard is defined to include "a situation where a person's behaviour may be an actual or potential cause or source of harm". 
Employers have a duty to take all "practicable steps" to prevent such harm. 
In employment law, that duty already includes a requirement to protect employees from the "hazard" of attacks from non-employees.
For example, inmates have been recognised as hazards to corrections officers, psychiatric patients have been recognised as hazards to health workers, and a council's inclusion of last names on name badges has been recognised as a hazard to its public facing employees because it increased the risk of disgruntled members of the public identifying employees' home addresses.
Nevertheless, the MSD case is a far cry from the typical prosecution of an employer who has failed to protect an employee from accidental injury.
This represents a change of tack from a now well resourced and funded regulator. 
It is always dangerous to speculate on what a case means before all the facts are known.
Here, it is still unknown what steps MSD were already taking to ensure that its employees were not harmed, or what additional steps WorkSafe alleges that MSD should have taken.  Nor do we know how MSD itself assessed the risk of such a hazard causing harm, or how such an assessment aligns with commonly accepted best practice for managing such hazards.  Once those matters are known, they will still have to be argued in court and adjudicated by a judge.
It may be that the attack was not a bolt from the blue.
For example, if as has been reported, John Tully had previously been evicted from MSD and had a long running dispute with it, the circumstances of that dispute might impose a higher duty on MSD.  If such matters where proven, a judge might find that "lightning rods" such as staff training, building design, or greater security were prudently available to MSD.  Alternatively, if not proven, a judge might not find those same steps to be practicable.
As Mr Krupps noted, health and safety compliance imposes significant costs, which are particularly difficult for small businesses to bear.
However, often the alternative to such compliance costs are the costs of defending a prosecution.
More generally, the cost of workplace deaths and injuries is substantial, and New Zealand has a poor record in this area.
The cost of defending a prosecution can be measured not just in dollars, but also in lost management time and lost productivity.  Although insurance is available to cover the cost of defence and reparations, as a matter of law insurance cannot cover fines, and in some cases insurers encourage companies to plead guilty to an offence even if there is a reasonable defence.  In any event, the non-monetary costs of a prosecution are not insurable and can be substantial, particularly given that a business's safety reputation is also an important asset worthy of protection.
-------------------------------
Mark Campbell is a senior solicitor and William Findlay a solicitor in the Wellington office of law firm Russell McVeagh