Elizabeth Davies says her life has changed - and it's scary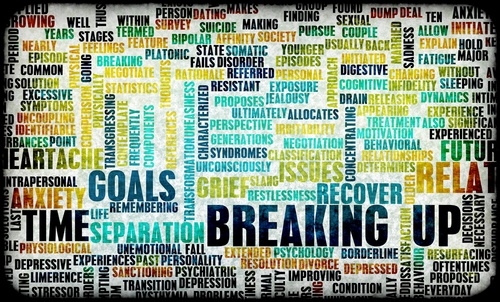 By Elizabeth Davies
In exactly two weeks I'll turn 25 years old. When I do, I'll be sleeping on a single mattress on my Dad's floor, no job, nowhere to live and single for the first time in nearly five years.
In the last couple of weeks my entire life has changed and I'll be the first to admit it's scary.
I've always been a relationship person, and to a certain extent my partners have always helped look after me. I don't mean that they have financially supported me but rather helped me with things that I'm unsure about and given me confidence to do things I would be too anxious about doing alone.
This week I took my car to get a warrant by myself for the first time. As the mechanic told me the multitude of things that would need to be fixed or replaced he was met with a blank stare.
This wasn't my territory, I was out of my comfort zone, and I only had my basic faith in humanity to suggest he didn't rip me off. I would truthfully have no idea.
The next day I took myself on a solo date.
It was a challenge to myself to try and enjoy a social outing without relying on someone else for company. There's nothing harder than learning to enjoy being alone, but on the plus side the bill at the end of the night is smaller.
Every day seems to bring a new little challenge and often has me calling my ex for advice - from which laptop to buy, to how he manages to poach his eggs perfectly, and why do mine always end up looking like stringy, deformed organs.
Extricating yourself from a long term relationship is incredibly hard.
The root system goes very deep and reaches into every aspect of your life.
In order to move on you have to physically pull up every one of those roots and it's the most painful process you will ever endure.
It's like losing a limb, you always go to use it and then at the last minute realise it's not there.
Suddenly everything that was 'ours' is 'mine' or 'yours'.
My relationship was serious enough that now we are dividing our possessions, and discussing shared custody of our dog – I can only imagine how much harder this would be if we had children. I already feel like I'm leaving my child but at least he can't open his mouth and ask why I don't love him anymore.
Not only is it a heartbreaking, stressful process but break ups are an expensive, logistical nightmare.
He's left covering rent and I'm left having to buy new laptops, beds and everything in between. I'm incredibly lucky that I have a roof over my head and a rent-free environment while I attempt to find a job and put a little cash aside in order to find my own place.
A lot of people turn to retail therapy, or drowning their sorrows in alcohol and dinners out when they are attempting to mend a broken heart. Fortunately I can't afford to do either.
Making big financial decisions right now would be a rookie mistake. It will never make you feel better and will almost always lead to regret.
I'm attempting to stay positive and remind myself that 25 is still young.
At my quarter life I'm starting fresh with a clean slate, albeit I feel a little raw, exposed, and worse for wear.
But I'm confident I'll soon be standing on my own two feet - ready to start the next stumbling adventure.
--------------------------------------------
Elizabeth Davies is a graduate of the Auckland University of Technology post graduate journalism course. She writes a weekly article for interest.co.nz on money matters and financial struggles from a young person's perspective.