Bernard Hickey argues the OECD report calling for more intense housing development around central Auckland should be the wake-up call for a Densification Accord between the Govt and the Council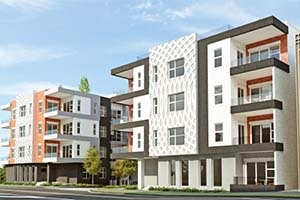 By Bernard Hickey
Last week's OECD report into New Zealand's economy may have appeared a dry and remote treatise on how to increase growth and reduce poverty, but it was anything but.
At its heart, it detailed how a small group of well connected and extraordinarily wealthy property owners on a small isthmus of land between Auckland's CBD and Mangere Bridge were effectively holding New Zealand's economy hostage and entrenching hundreds of thousands of children in the sort of poverty that kills them in winter and costs taxpayers throughout the country billions each year.
The OECD report included a range of suggestions about how to "make economic growth inclusive" and "remove bottlenecks to sustain economic expansion," but the most explosive one was around the need to increase the intensity of housing on the isthmus of Auckland.
It recommended the Government work with Council to try to convince land owners to allow more dense housing developments around the likes of Ponsonby, Grey Lynn, Mt Eden, Remuera, Parnell and Epsom. And if they don't, it suggested the central Government intervene in some way to force them to do it.
"As a large share of planned residential development in Auckland is to continue to occur within previous city limits, it will be important to find ways to increase community support for densification," the OECD.
"A greater central role in dealing with local objections might take some pressure off municipal governments," it suggested. 
There are a range of blockages to more dense development on the isthmus, including new heritage overlays stopping the redevelopment of land occupied by pre-1944 homes, restrictions on the height of apartments and on developments within 'view shafts' that fan out from the myriad of volcanic cones in Auckland/
They have been inserted into Auckland's planning rules since the late 1970s and include the watering down of an attempt through the Proposed Auckland Unitary Plan to allow more dense developments.
The political heat from home owners centred around the Auckland 2040 lobby group was so great in mid 2013 that Mayor Len Brown and the Auckland Council were forced to gut the densification provisions in the draft Unitary Plan. Council insiders describe how the lawyers and professionals in the leafy suburbs mobilised quickly to fire off submissions and lobby their local boards and councillors. Within days of the launch of the draft plan, the letters to the editor and the Facebook groups were cranked into action and a concerted media campaign killed the measures to increase density.
But the successful lobbying by a few has had an enormous cost. Auckland house prices have risen 35% since that mid-2013 revolt against densification. The OECD showed how projected housing demand in Auckland was now growing at double the pace of recent building consent issuance and the housing shortage has grown to as many as 30,000. 
Auckland's high housing costs were a major reason why around 20% of children in New Zealand were living in material hardship, the OECD pointed out. Recent deaths from respiratory illnesses caused by living in leaky, cold and damp homes in Auckland illustrate the scale and the desperation of the problem. Simply building houses on the fringes of Auckland does not solve the problem as increases transport costs for the poor and congestion for the rest. High quality and affordable housing, which means townhouses and apartments, are needed close to the centre of Auckland.
So what could be done? The OECD said the Government could use its existing RMA powers to recommend Council allow more density. The Unitary plan is also not a done deal, with hearings now going on before the Independent Hearings Panel. That will be one venue to encourage more density.
"These regulations, including the Resource Management Act are highly devolved, so more central guidance would be beneficial to ensure consistency with environmental goals, as well as to reduce scope for vested interests to limit competition or thwart rezoning and development that would be in the wider public interest," the OECD said.
But before the iron fist of central Government comes crashing down, it would make a lot more sense for all and sundry to sit down and explain the costs of blocking densification to the opponents, and the potential opportunities if they relent.
Accords seem to be all the rage at the moment. The Government came to a Housing Accord with the Auckland Council to create Special Housing Areas and puncture holes in the old Metropolitan Urban Limit, which allowed Auckland to grow 'out'. There is even talk of a Transport Accord to jointly provide the roads and buses and trains needed to allow all those new residents on the fringes to move around.
Now Auckland needs to grow 'up' and it needs political leadership from the likes of John Key, Bill English, Nick Smith, Len Brown and Penny Hulse to convince those on the isthmus to embrace and encourage that growth. 
Such a Densification Accord could help take some of the political heat out of the issue, or at least put an intense national spotlight on those who are blocking development for their own reasons. It may also help show those hold outs that change could not only be good for the nation, but very profitable for them. As Westpac Chief Economist Dominick Stephens has pointed out, increased freedom to develop land more densely simply increases the value of that land.
Ultimately, that argument may be the most potent in any Densification Accord because it appeals to the ultimate motivation in New Zealand -- untaxed capital gains from rising land values.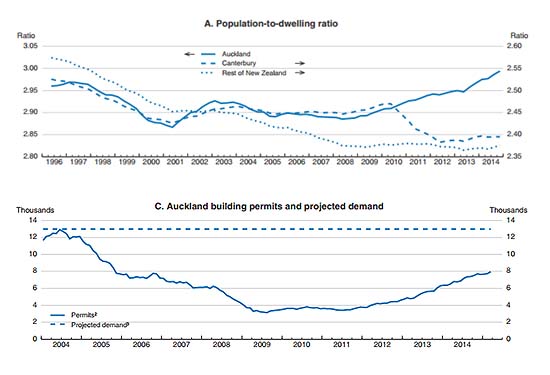 -----------------
A version of this article has also appeared in the Herald on Sunday. It is here with permission.