Martien Lubberink on the Greek drama, the importance of sound bank capital, developments in ASB's capital, Dilbert & more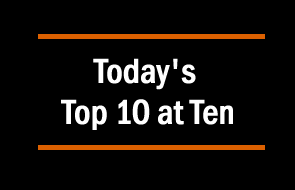 Today's Top 10 is a guest post from Martien Lubberink who is an Associate Professor in the School of Accounting and Commercial Law at Victoria University. He has worked for the central bank of the Netherlands where he contributed to the development of new regulatory capital standards and regulatory capital disclosure standards for banks worldwide and for banks in Europe (Basel III and CRD IV respectively).
As always, we welcome your additions in the comments below or via email to david.chaston@interest.co.nz. And if you're interested in contributing the occasional Top 10 yourself, contact gareth.vaughan@interest.co.nz.
See all previous Top 10s here.

This week was an important week for Greece - and for Europe. The Mediterranean country may default on a payment to the IMF, which then prevents the release of €7.2bn bailout money that Greece would receive in exchange for committing to important economic reforms. I will explain some elements of the Greek drama, and then digress into explaining the importance of sound bank capital.
1. Accurate information on what Greece owes and when is hard to come by. A Google search on how much Greece owes comes up with graphs mainly. Of these, Bloomberg's graph offers a clear view on the Greek debt payment schedule and how these payments interact with European meetings and important other deadlines.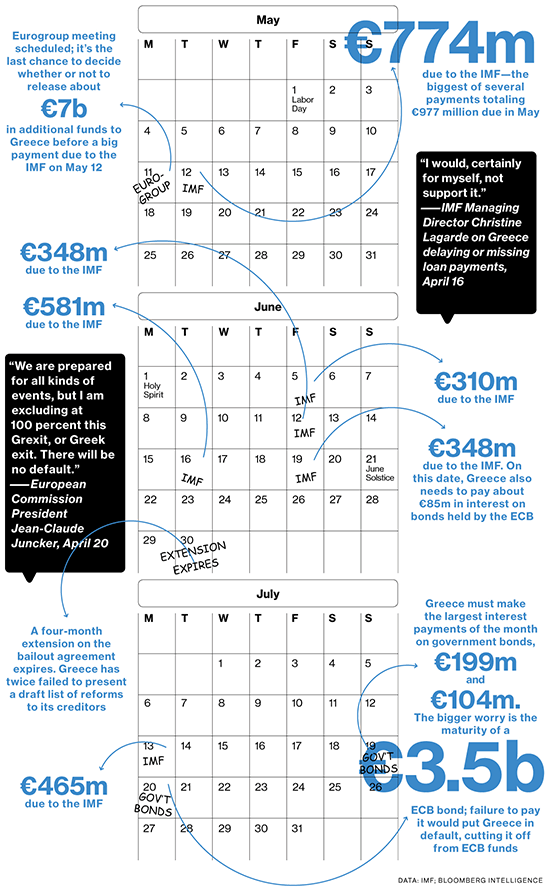 2. The Wall Street Journal presents a really great interactive page. It accurately shows how much Greece owes in total, to whom, and when amounts are due. The page allows you to calculate when Greece should repay its €300bn total debt.
For this year, I calculated the amount due is €22bn. Bruegel star writer Sylvia Merler comes up with a similar amount. Although large, the amount due for this year is manageable. For example, if the other 18 Euro countries would split it, then each would be responsible for €1.25bn. Compared to New Zealand's 2011 large budget deficit of $16.7bn, this is small fry actually - especially if you realise that our budget is heading towards a surplus now.
3. Even then, the ever observant Frances Coppola noticed that skipping an IMF payment may not lead to a default. She found Reuters quoting a senior EU official who said that not paying the …

4. Will Greece really run out of cash? Bruegel's Zsolt Darvas shows that Greece has sufficient assets that enable it to service debts for some time. At the end of September 2014, the Greek government had assets worth €86.6 billion: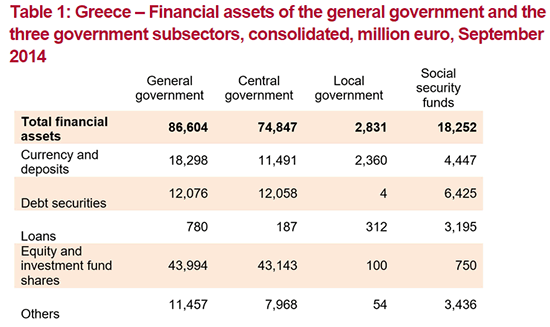 5. Is there no Greek drama then? Well, no, according to Credit Suisse, the Greek drama is not only about Greece leaving the Euro, but very much about the Euro leaving Greece.

If Greece leaves, others may follow, at least that is the fear. This would be the beginning of the end, as FT's Wolfgang Münchau explains:  

Larry Summers, the economist who revived the zero lower bound discussion in a passionate speech, chimed in with a rather scary op-ed, warning his readers that: "Greece will get far worse than it is today and it will probably become a failed state."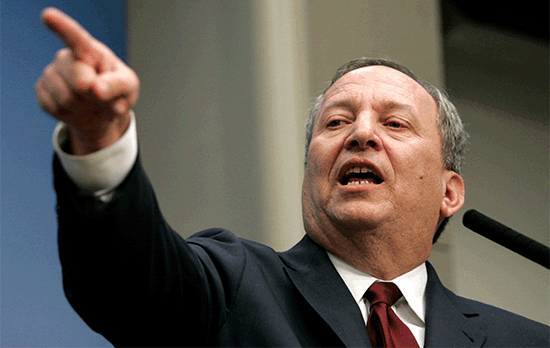 Even ECB officials poured oil on the flames. A week ago, European Central Bank Executive Board member Benoit Coeure publicly doubted if Greek banks would open after the weekend:
"Tomorrow [Friday], yes. Monday, I don't know".
6. Such doom and gloom language does not help. To the contrary, as Ambrose Evans-Pritchard reasoned in a scathing attack on the ECB:   
"In a sense, the Greek crisis is the financial equivalent of the Iraq War, ... replete with its own "sexed up" dossiers. ... the ECB – via the Bank of Greece - is actively inciting a bank run in a country where it is also the banking regulator by issuing this report on Wednesday? It warned of an 'uncontrollable crisis' if there is no creditor deal, followed by soaring inflation, 'an exponential rise in unemployment', and a 'collapse of all that the Greek economy has achieved over the years of its EU, and especially its euro area, membership.' 
"The guardian of financial stability is consciously and deliberately accelerating a financial crisis in an EMU member state."
Ambrose is not forgiving on the IMF either: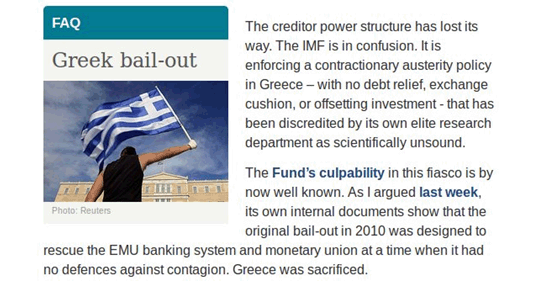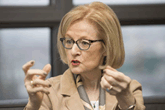 The result of the scare mongering is a full scale bank run, which is now threatening the Greek banks, even though Daniele Nouy, who heads the ECB's banking supervisory arm, recently kept her cool by saying that: They are solvent."
7. All Greece needs is time and forgiveness. Pundit Lex Hoogduin aptly points out that patience is a virtue:

Less haste, more speed.
Despite angry words and impatience, the outcome of last Monday's Euro summit was encouraging. President Jeroen Dijsselbloem of the Eurogroup told a press conference that Greece's proposal was indeed a "positive step in the process" and "welcome." He said the proposal … could be a "basis to really restart the talks."
Donald Tusk, the President of the Euro Summit also was much more upbeat after the summit than before: "The latest Greek proposals are the first real proposals in many weeks … " (via Greek's excellent news-site ekathimerini.com) 
8. With Greece on the mend, its creditors should think of constructive next steps. This surely will be less painful than inflicting physical damage, despite some IMF people fearing the worst of their future relation with Greece:

9. Enough said on Greece. My interest is mainly in bank capital and the regulation thereof.
Six years after the crisis, regulators still churn out reams of new bank rules. A view on the consultation web site of the European Banking Authority (EBA) shows the efforts this authority makes (and this is only one of the many rule making authorities in Europe).
The churn-out of new regulations in the U.S., the UK, and Europe may be driven by rules that are meant to prevent banks from becoming too-big-to-fail.
Last November, the Financial Stability Board (FSB) presented plans for total loss absorbing capacity (TLAC), which requires banks to issue securities that can be bailed in when a bank enters resolution or becomes insolvent.
TLAC differs from our Open Bank Resolution (OBR) framework. For example, under TLAC rules, countries can exclude depositors from being bailed in, whereas OBR may impose some losses on deposit holders.
With many countries supporting the FSB TLAC proposals and large international banks issuing TLAC securities, our Reserve Bank may consider them at some point in the future.
Personally, I am not a great fan of securities that can be bailed in or converted, see my blog post on convertible capital hurdles:
"In practice, convertibles are a mess."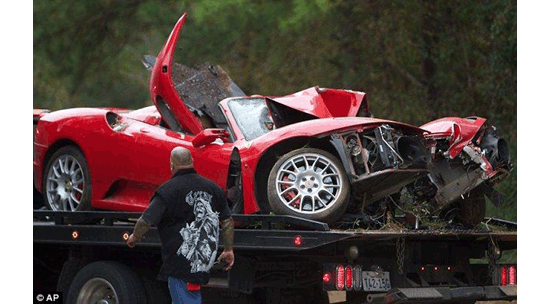 10. Lastly, not all new regulation is equally great. I recently checked the capital adequacy ratios of ASB bank under new (Basel III) capital adequacy rules at June 30 last year. I compared them against those that ASB produced under 'old' (Basel II) rules for June 2012.
Amounts in millions of $.
Plus ça change!
The idea of Basel III was to improve both the quantity and the quality of bank capital. ASB shows that it has not made progress on either dimension. Tier 1 ratios have remained constant over time: 11.7%. ASB's Total Capital ratio shows a microscopic improvement, from 12.6% to 12.7%. So much for an improvement on capital quantity.
Regarding quality, it gets worse. ASB now records $440mn of Additional Tier 1 capital, which is capital of lower quality than normal equity capital, i.e common shares. ASB capital quality has deteriorated: 1.1% of the 11.7% of Tier 1 capital ratio is of lower quality. The $440mn Additional Tier 1 instrument is a risky convertible. Compare this to 2012, when all of ASB's Tier 1 capital was equity.
I therefore find it reassuring that the Reserve Bank, in its latest Financial Stability Report, decided to take another look at the desirability of convertibles: