Bernard's Top 10: Why Chinese families want to buy homes in NZ; How agents are marketing a Queen St apartment; The 'Nanjing Road' of Auckland; Hot money flows out of China surge in 2015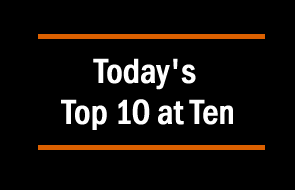 Here's my Top 10 items from around the Internet over the last week or so. As always, we welcome your additions in the comments below or via email to bernard.hickey@interest.co.nz. 
See all previous Top 10s here.
My must read is #5 from Paul Mason on the future of capitalism. Small topic.
1. Understanding the reasons - This Juwai piece explaining the motivations of people in China who want to invest in property outside of China is a nicely unemotional look at the reasons why there is plenty of demand and the potential scale of the buying.
It's all completely understandable.
It's just families being families.
Fair enough.
It's well worth a read to get a sympathetic point of view on the buying of New Zealand property from China. We'd all do the same if we had the chance and the resources.
Here's a sample:
In the past, such opportunities were unprecedented and unheard of. Chinese were simply not allowed to invest overseas. It was only till recent years that such opportunities have emerged, and the Chinese global buying spree that we see today is but the very tip of the iceberg.

With a keen eye for opportunity and investments that will yield positive returns and enhance their lifestyles, Chinese have been looking overseas for years. Many who have already relocated abroad to achieve such dreams.

Real estate investments are the most preferred investments for Chinese, and to find one with good returns overseas is a no-brainer. After all, such legacy homes can be passed down for generations to come, as well as furthers the opportunity for their children to go abroad for education and explore new business ventures – all in one fell swoop.

Now that's killing (more than) two birds with one stone.
2. What real estate agents really think - Amid all the kerfuffle among politicians and media types about Labour's data on foreign buyers, it's worth looking at what agents are saying to their clients, both vendors and buyers.
A brochure for the Queens Square apartment development at 438 Queen St came across my desk recently.
This section (below) took my eye. There's not too much confusion here about who the potential customers are and where they might live.
Don't get me wrong. I think it's great that someone is paying to build this 226 unit block in Auckland, but let's not get cute about where the buyers are coming from. Queen St is promoted by the developer as the 'Nanjing Road of Auckland'.
3. Overseas marketing - John Key played down the likelihood on Monday that Chinese residents were buying many properties in Auckland.
The marketing for the units on the 'Nanjing Road of Auckland' suggest otherwise.
Here's Anne Gibson at the Herald on the project:
Events to promote the sale of units in the block were held this month at Shanghai's New World Tower and at 300 Huaihai Rd in Hong Kong. The ad says the block could be completed by January 2018.

Barfoot & Thompson is also marketing units as being in the Auckland Grammar zone, priced from $386,000.
Duncan Garner highlighted a letter he had seen from one agent to potential vendors that said this about why he worked with a Chinese colleague:
"Working with a Chinese colleague is an advantage as, despite official denials, Chinese are, in our experience the largest proportion of buyers by a long way. All but two of the properties we have sold since early last year have been bought by Chinese buyers."
4. The corruption crack-down in China - Bill English was crystal clear yesterday in saying China's anti-corruption crackdown was on the official agenda when he visited China last week.
Remember that New Zealand is the third most popular destination for China's economic fugitives and President Xi Jingping raised it with John Key when he visited New Zealand last year. Over a quarter of a million officials have been sacked and/or prosecuted since the crackdown started a couple of years ago. No wonder some people are keen to get their money out.
This WSJ piece on the details of the corruption is an eyeopener.
One of the 102 "outstanding county Party secretaries," Chen Xingjia, who heads the Party committee of Badong County in Hubei Province, appears to be more willing than the average Chinese official to wash his government's dirty linen in public. Several speeches Chen made at various Badong government meetings — together with a recent report in the newspaper Southern Weekend — provide a glimpse of the challenges and risks faced by one self-proclaimed corruption fighter.

Southern Weekend reports that both businesspeople and local officials sought to give Chen bribes or gifts: after he became party secretary, Chen said, one businessman left a bag containing HK$200,000 in cash in his office, while another tried to give him two gold bullions. At a meeting of the Badong People's Congress earlier this year, Chen urged local officials to stop the practice of gift giving. Even after such a public speech, Chentold the media that there were still attempts to present him with gifts, and that some other senior Badong officials also continued to accept gifts and bribes.
5. The end of capitalism has begun? - That's the title of this Paul Mason piece in The Guardian. I added the question mark, but his piece is well worth a read because it touches on the profound changes happening in the way we use technology to produce things and services, and how that's changing the nature of work.
Postcapitalism is possible because of three major changes information technology has brought about in the past 25 years. First, it has reduced the need for work, blurred the edges between work and free time and loosened the relationship between work and wages. The coming wave of automation, currently stalled because our social infrastructure cannot bear the consequences, will hugely diminish the amount of work needed – not just to subsist but to provide a decent life for all.

Second, information is corroding the market's ability to form prices correctly. That is because markets are based on scarcity while information is abundant. The system's defence mechanism is to form monopolies – the giant tech companies – on a scale not seen in the past 200 years, yet they cannot last. By building business models and share valuations based on the capture and privatisation of all socially produced information, such firms are constructing a fragile corporate edifice at odds with the most basic need of humanity, which is to use ideas freely.

Third, we're seeing the spontaneous rise of collaborative production: goods, services and organisations are appearing that no longer respond to the dictates of the market and the managerial hierarchy. The biggest information product in the world – Wikipedia – is made by volunteers for free, abolishing the encyclopedia business and depriving the advertising industry of an estimated $3bn a year in revenue.
6. 'Show us the collateral' - Dirk Laabs explains in the Guardian why Wolfgang Schauble appeared to be so ruthless in his dealings with the Greeks. It turns out he did exactly the same in 1990 when he was part of the West German team that took over East Germany.
It was 25 years ago, during the summer of 1990, that Schäuble led the West German delegation negotiating the terms of the unification with formerly communist East Germany. A doctor of law, he was West Germany's interior minister and one of Chancellor Helmut Kohl's closest advisers, the go-to guy whenever things got tricky.

The situation in the former GDR was not too dissimilar from that in Greece when Syriza swept to power: East Germans had just held their first free elections in history, only months after the Berlin Wall fell, and some of the delegates from East Berlin dreamed of a new political system, a "third way" between the west's market economy and the east's socialist system – while also having no idea how to pay the bills anymore.

The West Germans, on the other side of the table, had the momentum, the money and a plan: everything the state of East Germany owned was to be absorbed by the West German system and then quickly sold to private investors to recoup some of the money East Germany would need in the coming years. In other words: Schäuble and his team wanted collateral.
7. 'Schauble was accidentally right' - Ambrose Evans Pritchard takes a more positive view of Schauble's hardline tactics. He says Greece should have accepted the German Finance Minister's Grexit bluff.
Wolfgang Schauble is one of the very few figures who has behaved honourably in this latest chapter. As readers know, I have been highly critical of the hard-bitten finance minister for a long time, holding him directly responsible for the 1930s regime of debt-deflation and contraction imposed on much of Europe, and for refusing to accept that the eurozone's North-South divide must be closed by both sides. Any policy that puts all the burden of adjustment on the South is destructive and doomed to failure.

But he is entirely right to argue that a velvet divorce and an orderly exit from the euro for five years would be a "better way" for Greece, as he did on German radio this morning.

It would allow the country to regain competitiveness at a stroke without a disastrous over-shoot or the risk that events might spin out of control. It would clear the way for proper debt relief – or a standard IMF-style package.
8. Big outflows - This chart courtesy of Vikram Subheter at Reuters shows significant flows of hot money out of China in the last few quarters.
9. Totally John Oliver talking about the problem of food waste.
10. Totally Clarke and Dawe -  Des Troy, a PR adviser to Tony Abbott, explains himself.