Cam Preston says many Christchurch residents still have good reason to 'carp & moan' five years on from the first earthquake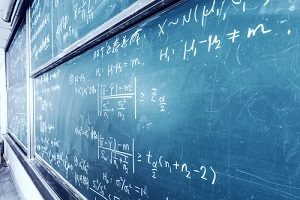 By Cameron Preston*
In 2012 Earthquake Recovery Minister Gerry Brownlee publicly stated he was sick and tired of all the carping and moaning from Christchurch residents.
As the fifth anniversary of the Canterbury earthquakes is now upon us, I thought it best just to update you on three top reasons that residents continue to carp and moan:
1. Insurers are delaying progress, forcing homeowners to accept low cash settlements
Let's take a look at the latest progress from the two companies that between them have two thirds of the most extensively damaged properties in Canterbury, IAG and Southern Response:
 
    IAG     
Southern
Response
 
Aug-15
Aug-15
 
#
#
Repairs completed
486
481
Rebuilds completed
757
731
Cash settlements completed
3,887
3,479
Unsettled
3,385
2,872
Total homes
8,515
7,563
 
 
 
Total settled %
60%
62%
 
 
 
% Repairs completed
6%
6%
% Rebuilds completed
9%
10%
% Cash settlements completed
46%
46%
% Unsettled
40%
38%
Totals
100%
100%
 
 
 
% of completed as repair/rebuild
24%
26%
% of completed as cash
76%
74%
Totals
100%
100%
The numbers speak for themselves; the last five years have been a slow grind down by insurers.
The numbers also tell a different story to that which IAG chief executive, Jacki Johnson, told interest.co.nz in a Double Shot interview earlier this week.
Johnson said she couldn't comment on the number of properties rebuilt, repaired or cash settled, as she didn't have the figures with her. Rather she described IAG's progress by saying it's settled 78% of claims. This takes into consideration the fact one property may have a number of claims, including contents insurance claims. 
So how long would you be prepared to wait in your damaged home?
For insurers to suggest the remaining 40% of claims will be settled by the middle of next year is aspirational at best.
Southern Response settled a net 6 claims in the month of July 2015, with their "progress" lurching from 61.57% to 62.03%.
2. Insurers are out of reinsurance cash
At the end of 2011 IAG's internal actuary estimated the cost of the devastating 22 February 2011 earthquake at approx. $1.9bln.
That estimate went up by a billion in 2012 and then another billion in 2014 and IAG has now confirmed it has officially breached its $4bln reinsurance treaty limit.
Further losses will fall on IAG and its shareholders, not its reinsurers.
Southern Response, the company that took over the collapsed AMI Insurance, valued its loss estimate at $1.8bln when it was bailed out in April 2012.
It has increased by a billion dollars since then, with the Government (taxpayer) promising more if needed.
The accepted reason for AMI's collapse was its lack of reinsurance.
Tower and all other general insurers have experienced similar eye watering increases in claim costs from Canterbury over the last few years.
Known in the industry as "loss creep" the extent of future "creep" will very much depend on the resilience of the remaining carpers and moaners.
3. There is nothing homeowners can do
While insurers have thrown every spare body they can in front of the train, from Council consenting delays, EQC assessment problems, land complexity or customer "indecision", the reality is they are slowing down.
Perhaps the most frustrating thing for homeowners is that there is nothing they can do about this.
New Zealand has zero external regulation for the settlement of a claim within a contract of insurance.
There is plenty of regulation related to the acquisition or disposal of a contract of insurance, but when the time comes to claim a loss within that contract – it is a self-regulated Wild West.
No doubt insurers prefer it that way, but the hands off approach is becoming tiresome after five years and a breeding ground for the carper and moaner.
Litigation is not an option for many, given the high cost of justice for your average carper.
So moaning it is then.
But moaning not only for the lost assets that are our homes, but moaning for the lost time while the insurers slowly tighten the screws.
So please excuse those you may see or hear carping and moaning during the fifth anniversary.
There are a lot of us left you see – and still plenty to carp and moan about. 
----------------------------------------------------------------------------------------------------------
*Cameron Preston is a Christchurch accountant and homeowner who has longstanding unresolved quake insurance claims.