The NZ Initiative's Khyaati Acharya says foreign direct investment yields real benefits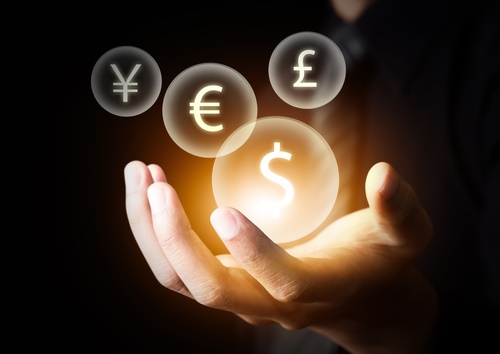 By Khyaati Acharya*
Large tracts of farmland, Kiwi-managed and Kiwi-owned, are a matter of national pride, which is why selling such assets, especially rural land, to foreign interests is equated with a loss of sovereignty and often met with strong local resistance.
It is an issue of real concern to many New Zealanders, who fear foreign direct investment (FDI) could exploit domestic employees and the environment, or that Kiwis will become tenants in their own land. It is little wonder that the proposed sale of the 14,000 hectare Lochinver Station to overseas interests generated such a public commotion.
In fact, FDI can, and does, yield real benefits for the bottom line of many New Zealanders. It is a direct injection of wealth that can be spent on local goods and services. It creates jobs and raises living standards. It improves the performance and productivity of many local businesses through greater competition, and sharing expertise and technology. Foreign firms also pay higher wages than domestic firms.
And yet there is a great deal of opposition to FDI.
Recall a case that made national headlines in early March, when two American philanthropists – and dedicated environmentalists – wanted to purchase a derelict campsite in Glenorchy to create a vibrant, community space with a new café, organic garden, redeveloped campground and information centre. Profits generated were to be channelled into a non-profit community trust for the local public pool, education and the arts. The proposed investment would also create jobs and boost the local economy.
But the proposal was met with much local resistance fearing increased competition for existing businesses. Fortunately, the Overseas Investment Office (OIO) recognised the benefits of this investment and approved the application in June.
Another example of the real and obvious benefits of FDI is in Pokeno, Waikato, where Chinese company Yashili New Zealand Dairy Co. built a milk processing plant in late 2014. The state-of-the-art, $212 million infant milk formula factory employed more than 300 people when construction was at its peak. Yashili has gradually built up the scale of operation over the past year and will hire 130 full-time employees at full capacity – no doubt boosting the economy of Pokeno and the greater Waikato region. Pokeno's population is projected to grow from just a few thousand to around 30,000 over the next two decades, in large part due to Yashili.
That's why Hauraki District Council Mayor John Tregidga wonders whether New Zealanders fully understand the positive flow-on effects of FDI: "It creates jobs. I think that some overseas investment is really good for New Zealand…investors with that much money are in short supply here."
However, neither example generated anywhere near as much furore from opponents of FDI as the sale of Crafar Farms to a Chinese company in 2012.
Crafar Farms, a cluster of around 22 individual dry stock and dairy farms in the North Island, was one of New Zealand's largest family-owned dairy businesses but poorly managed. In fact, the owners were prosecuted multiple times by the Environmental Court for repeatedly flouting environmental standards by unlawfully discharging stock effluent into public waterways. The media featured numerous stories of the cruel treatment of the farm's livestock. The 20,000 cows on the farm were, reportedly, underfed, overstocked and under-sheltered. Both land and livestock were under-maintained, and by late 2009, Crafar Farms owed debtors around $200 million.
Crippling debt levels and poor maintenance meant Crafar Farms had to be sold but the sale was publicly derided as the loss of a significant national asset impugning New Zealand's sovereignty.
Shanghai Pengxin has since engineered a remarkable turnaround of the business.
The Chinese company has, to date, invested around $18 million in improvements, including $270,000 on building a new effluent pond and the substantial veterinary costs in the wake of extensive animal ill-health. Shanghai Pengxin also installed around 200 new water troughs, with new filtration systems, to improve the welfare of the livestock. The company has also demonstrated respect for New Zealand's clean, green image and the need to protect natural waterways, having planted thousands of native plants and contributed around $25,000 towards re-fencing a stream that runs through the farm.
From running a loss under Kiwi ownership, Crafar Farms is now turning a profit. In March, Milk NZ, a subsidiary of Shanghai Pengxin, nabbed the BNZ New Zealand Chinese Emerging Business Award and the Supreme Business Award.
Shanghai Pengxin's marked success with Crafar is a good blueprint for revitalising Kiwi businesses and employment numbers.
Despite its success, Shanghai Pengxin's application to purchase Lochinver for $88 million, approximately $18 million above CV, fell through on 17 September. Associate Finance Minister Paula Bennett and Land Information Minister Louise Upston rejected the application, saying a few contracting jobs were not a good enough reason for selling a prime piece of rural land to overseas investors, and the benefits were neither substantial nor identifiable.
But surely even a few extra jobs are better than none? The Overseas Investment Act 2005 does not require a precise number, or even ratio, of jobs to be created from a foreign acquisition.
The Stevenson Group, the current owners of Lochinver, too have missed out on the $88 million offer, money they were planning to invest in their 223-hectare Drury South industrial development – a project that was expected to create 19,000 jobs and contribute $780 million to the regional economy. There is no guarantee a local investor will match Shanghai Pengxin's offer.
Both companies have also been entangled in a prolonged nightmare of red tape that does not bode well for encouraging business investment in New Zealand.
Chief Executive of the Stevenson Group, Mark Franklin, said, "We are concerned that this process has taken 14 months with the end result that we have been deprived of our property rights to sell to the highest-value bidder for some vague national benefit which has not been defined."
Lochinver is the first investment application to be rejected under ministerial discretion since 2012, and reveals just how arbitrary foreign investment application decisions can be and how politically sensitive is the issue of foreign acquisition of land.
The Lochinver decision not only epitomises populist policymaking but is also a poor economic decision. Senior Fellow at The New Zealand Initiative, Dr Bryce Wilkinson argues it is yet more evidence that the Overseas Investment Act is not fit for its purpose. The OIA requires ministers to ignore the greatest economic benefit to New Zealand – the gain from a higher selling price. This is ridiculous. Its multiple vague criteria create uncertainty and make decisions unpredictable. This is harmful for New Zealand's reputation and harmful for business.
The overseas investment legislation should require the benefit and costs of foreign investment be assessed in an orthodox manner. Unfortunately, the Lochinver decision highlights the OIA's inability to ensure this is done.
Foreign investment, frequently, has real benefits for New Zealanders, and our Government has a responsibility to make the OIA fit for purpose.
------------------------------------
*Khyaati Acharya is a research assistant at the New Zealand Initiative, which provides a weekly column for interest.co.nz.