NZ Initiative's Bryce Wilkinson says it is bizarre that the Government does not have to assess the financial cost to Kiwis of declining an overseas bid for NZ assets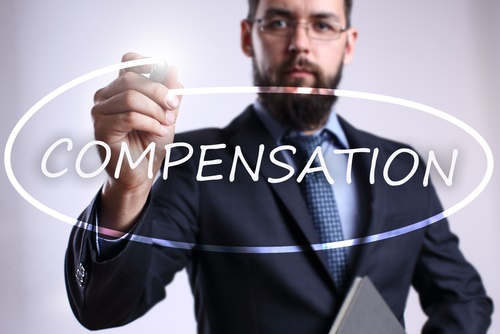 By Bryce Wilkinson*
Should the owner of Lochinver Station, the Stevenson Group, have the right to sell it to the Crown at the Shanghai Pengxin bid price of $88 million?
In that case, the Crown could (and should) immediately sell the station to the highest bid from a New Zealander. 
Purely by way of illustration, suppose that New Zealander bid $70 million. New Zealanders would then know that the financial cost to New Zealanders of the ministerial decision to reject the overseas bid was $18 million.
The heat would promptly go on ministers to justify their case that it was not in the public interest to secure that $18 million gain.
If ministers can justify it to the public's satisfaction, well and good. The public at large should then be happy to fund the $18 million. To do so accords with the benefit principle of taxation.
Under this proposal, the Stevenson Group would not be uniquely taxed for the benefit of New Zealanders at large. It would get the $18 million that it was rightfully entitled to under long-standing common law principles. 
As a result, it would be better able to afford and fund its planned New Zealand investments.
If, on the other hand, ministers can't justify spending $18 million of New Zealanders' wealth in this cause, that is their (political) problem. Under this proposal they would have known at the time of their decision that they could be held to account in this way.
The current situation lacks that discipline. It is bizarre that ministers are not required to assess the financial cost to New Zealanders of a decision to decline an application.
The actual situation is worse than bizarre. Incredibly, even if ministers had that information, they would be obliged to ignore it. As the Prime Minister has pointed out, ministers have to comply with the law in reaching their decisions.  That means complying with the Overseas Investment Act 2005.
That Act lists a myriad of secondary considerations that ministers must consider. The list does not include the prime benefit any seller of any property gains from selling to the highest bidder – greater financial wealth.  As detailed at page 9 in the New Zealand Initiative's 2014 report, Open for Business: removing the barriers to foreign investment, a 2012 High Court decision determined that this omission was what the Act intended.
Yet, no competent economic or commercial analysis would ignore the financial benefit to New Zealanders of being allowed to sell to the highest bidder. Imagine if the government stopped you from selling your home to someone out-bidding everyone else by $100,000 on the grounds that the gain is not a benefit!
What could be wrong with providing compensation for New Zealanders who are stopped from selling their properties to the highest bidder purely because the highest bidder happens to be an overseas person?
Actually, skilful design of such a scheme would be needed. Here are a few reasons why.
First, what if the overseas party is in cahoots with the New Zealand vendor? The two might collude; the overseas party might offer to pay an artificially high price in a bid that contains other provisions designed to ensure the authorities have to decline the proposal.
Well, if those provisions would violate existing environment, safety or other laws that a New Zealand owners would have to comply with, rejection of an application on those grounds should not trigger a compensation provision. But other safeguards against fundamentally fraudulent offer prices would likely be needed.
Second, the offer price could well be conditional on evolving financial or market outcomes. A conditional offer is not worth as much to the vendor as an unconditional offer. One option would be to make rejected conditional offers non-compensable.
Third, if the offer is made subject to compliance with requirements to spend money on public walkways, local schools, or whatever that would not be imposed on a New Zealand buyer, the offer price is likely to be lower than it would have been in the absence of (the expectation of) such requirements. Such requirements are an implicit tax on New Zealand farmland values. The forced spending is also a waste of New Zealand resources if the benefits to New Zealanders are small relative to the amount of the tax.
Fourth, would the proposal allow multiple bites of the cherry? Would the New Zealander buying the same farm from the Crown then offer it to a foreign buyer? No, the Crown would put a covenant on the title preventing this prior to selling it the first time.
Where would Federated Farmers stand on such a proposal?  The Overseas Investment Act's definition of sensitive land is exceedingly broad, covering all non-urban land over 5 hectares. That definition likely encompasses all farms of an economic size.
Yet Federated Farmers has not been fronting up on the case for greater respect of private property rights on this issue. Plausibly it faces the problem that whereas individual members might like to be able to sell their own properties to the highest bidder, they would prefer to interact with neighbouring local New Zealand owners rather than overseas owners. 
That viewpoint is easy to understand. Who is more likely to support the local rugby club, a local guy, or an overseas person who likely has different values and interests? (Personally, I would not rush to answer that question. Overseas owners have an incentive to build relationships with the local community and may be well-placed to contribute substantially. But the question of "us" versus "them" is ingrained in the human psyche, for better or for worse.)
However, the point of this "put option" proposal is that it allows ministers to block a sale as at present by putting whatever weights they choose on the contending considerations. So farmers could achieve the price offered by the highest bidder while seeing that bid rejected if from an overseas buyer.
Another option for farming communities that really wanted to remain closed would be to agree to mutual covenants on their properties that precluded ownership by an overseas person. That would save everyone the time and costs of Overseas Investment Act processes. Perhaps Federated Farmers could survey its members to see how many of them would be willing to do that?
------------------------------------
*Dr Bryce Wilkinson is a Senior Fellow at the NZ Initiative. This is the Initiative's weekly column for interest.co.nz.