Christina Leung on whether countries are stealing growth from each other, why Americans are gloomy when their economy's improving, lack of respect for women economists, rail, Dilbert & more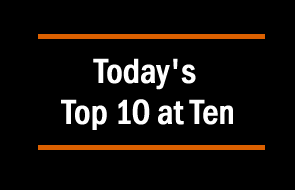 Today's Top 10 is a guest post from Christina Leung who is a Senior Economist at the New Zealand Institute of Economic Research (NZIER). She also heads up Membership Services at the NZIER, which produces the long-standing Quarterly Predictions and Quarterly Survey of Business Opinion for its members.
As always, we welcome your additions in the comments below or via email to david.chaston@interest.co.nz.
And if you're interested in contributing the occasional Top 10 yourself, contact gareth.vaughan@interest.co.nz.
See all previous Top 10s here.
1) Why are people so gloomy when the economy is on the mend?
The Wall Street Journal looks at why US residents are so pessimistic despite the improving state of its economy.
"For the most part, the economists are divided between two wonky and interesting explanations: 40% of economists said they believe this is mostly a cyclical phenomenon—the economy always has its ups and downs and people are slow to pick up on it. For now, the explanation goes, people remain deeply unsettled or scarred by the Great Recession, but their pessimism will fade with time as cyclical improvement becomes clearer.

But the slightly more popular explanation, favored by 42% of economists, is that the lack of confidence is a structural phenomenon. Yes, unemployment is down and GDP has been growing, but these factors bounce around a long trend line, and that trend line has some troubling characteristics."
2) We're all getting into music streaming – but what's the effect on the music industry?
This National Bureau of Economic Research paper looks at the effects of music streaming services on the music industry - does the revenue from streaming make up for lower sales of recorded music? It appears so.
"our sales displacement estimates show that the losses from displaced sales are roughly outweighed by the gains in streaming revenue. In other words, our analysis shows that interactive streaming appears to be revenue-neutral for the recorded music industry."
3) Are we all just stealing growth from each other?
Economics Editor of The Guardian Larry Elliott discusses a world where all central banks are undertaking very loose monetary policy to weaken their exchange rates. How do you get all exchange rates low at the same time…?
"…by deliberately weakening their exchange rates, countries are stealing growth from each other. Central banks insist that this does not represent a return to the competitive devaluations and protectionism of the 1930s, but it is starting to look awfully like it."
4) Who knew property investors would take advantage of leverage when interest rates fall (!)
The Reserve Bank of New Zealand takes a closer look at what has been driving the recent strength in housing market activity using unit-record data of house sales. It finds leveraged small property investors have been the key driver of strengthening housing market activity.
"Increased housing market activity in recent months has been driven by strong investor demand, both within and outside of Auckland, as reflected in increased investor purchases and significant growth in investor-related mortgage credit. The primary driver of their increased market share has been a rising incidence of small investors (that are heavily reliant on credit) in the market, as opposed to greater activity among larger investors."
5) Even Famous Female Economists Get No Respect.
Justin Wolfers from the New York Times looks at why even the most famous female economists play second fiddle to male economists (in some people's minds anyway).
"But the real clunker came with his advice to Ms. Yellen that "I think that you should sit down with your Nobel Prize-winning husband George Akerlof." His directive continued: "Together, figure out what to do."

It is not clear why Ms. Yellen would need her husband's help to do this. She is an accomplished economist in her own right, and arguably the most powerful economist in the world. Moreover, if Ms. Yellen needed help figuring anything out, she would be unlikely to need to rely on her husband, as she has hundreds of Ph.D. economists working for her."
6) Is distributed generation the future of energy generation?
Renewable energy is becoming increasingly popular, but distributed generation has its drawbacks, including diseconomies of scale. The Berkeley Blog discusses the pros and cons.
"That's not to say that distributed generation couldn't be the best way for some people at some locations to adopt renewables, but simply that DG should not be the goal in itself. We desperately need to reduce greenhouse gases from the electricity sector, not just in the U.S., but around the world, including some very poor countries where affordability is a real barrier and electricity access is life-changing."
7) Is rail really necessary as public transport?
Radio NZ reports that double-decker buses have come to Auckland, heralding in a new era of everyday commuting – boomtown!
"Double decker buses are used by long-distance and charter operators, but the Auckland fleet will be the country's first for urban commuting."
8) Is there still a case for biodiesel?
The Volkswagen emissions cheating scandal has called into question whether clean diesel technology is all it's hyped up to be. The Conversation argues there is still a place for a clean diesel solution.
"It's still unclear why VW decided to evade emissions tests. But the technology to meet the EPA air pollution standards and still achieve relatively high fuel efficiency exists today, whether it's from Volkswagen or other carmakers."
Danish think tank the Happiness Research Institute finds digital detoxers had higher rates of happiness and enthusiasm, better social lives and fewer problems with concentration.
"After one week without Facebook the treatment group experienced an increase in their social activity – and an increase in their satisfaction with their social life." 
10) Sugar consumption tax's impact on farmers. 
The UK Farmers' Weekly looks at the effects of a tax on the consumption of sugar.
"It comes at a time when UK sugar beet producers are already under pressure from price cuts amid a glut of sugar on the world market."