Paul Barber on the success of the Sallies, unequal pies, over weight & under informed, a challenge for responsible landlords, Dilbert & more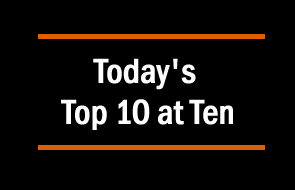 Today's Top 10 is a guest post from Paul Barber, policy advisor at the New Zealand Council of Christian Social Services, which leads the Closer Together Whakatata Mai reducing inequalities information programme. 
As always, we welcome your additions in the comments below or via email to david.chaston@interest.co.nz.
If you're interested in contributing the occasional Top 10 yourself, contact gareth.vaughan@interest.co.nz.
See all previous Top 10s here.
1) Actions Speak Louder Than Words.
The Salvation Army cannot be accused of not walking the talk. Following their series of reports on homelessness and particularly Homeless Baby Boomers, the Government announced the deal for 500 new social housing places in Auckland including 50 new pensioner units to be built by the Salvation Army on their own backyard in Royal Oak.
There are two important things about this deal. Firstly, the Government has included upfront capital grants of $10 million to the community housing providers involved, in addition to the Income Related Rent Subsidy. Minister Paula Bennett only a few weeks ago had claimed that upfront capital grants are not the answer for community housing organisations, but clearly there is growing room for discussion about the kind of funding needed to build and run community housing.
Secondly, this is truly additional social housing that will help those in very high housing need. It is not a transfer of existing Housing NZ houses, there will more housing for people on low incomes, either new builds or leased housing. So long as Housing NZ does not continue to reduce the number of houses it owns, of course… 
2) Universal Basic Income for Finland – what does this mean? UBI is an idea that doesn't fit into classic left/right ideologies. It really depends how you do it....
"it looks like the main objective of the reform is not to end poverty, but that Olli Kangas was apparently instructed to propose a reform without any increase in the expenses: the objective is more to simplify the bureaucracy, but also to push unemployed people to take any job, as they would not lose the basic income. For the moment, it looks like the Finnish experiment would be closer to Friedman's views than those of the left supporting a high-level basic income in the attempt to end poverty." 
3) Wealth: What happens when the unequal pie grows unequally.
We've been delving some more into the latest New Zealand information on wealth published by Max Rashbrooke. In the six years from 2004 to 2010 total "net worth" grew from $472 billion in 2004 to an estimated $816 billion in 2010 and most of that growth was captured by a small proportion of people.
The size of the wealth gaps are mind-boggling. While one group of around 340,000 people gained an average of about $600,000 in net worth, almost half of the population (1.4 million adults) gained a mere $8,000 on average, while the poorest of all, around 271,000 people (8% of the adult population) who have no net wealth and are in fact in debt, saw their debts increase from $5.7 billion to $7.4 billion.
4) Over-weight and under-informed? This week an international study was released suggesting that New Zealanders are among the most ignorant of the developed countries.
We had no idea how obese we are as a country and seemed to completely over-estimate the wealth of the 1%, believing that they should have nearly twice as big share of national wealth as they actually do have. It is not clear how the questions in that study line up with Peter Skilling's work on attitudes to inequality in New Zealand though, where New Zealanders seem to yearn for a more equal distribution of wealth and income… 
5) High Priests of Orthodoxy. Last time Professor Robert Wade was in New Zealand, he had a run-in with Deputy Prime Minister Bill English off-screen between interviews on Q&A.
Back in Wellington last month, he managed to keep out of the DPM's way but still had a barb or two to throw at his fellow economists, reported Chris Trotter, describing them as;
"No different from the Medieval Catholic Church. It exists for one reason and one reason only: to justify the ways of the rich to the poor, and to convince them there is no alternative to the inequality and injustice of the existing order. As it was in the beginning, is now, and ever more will be, world without end."  
6) A Chance to save lives? Responsible landlords please put your hands up. Around 40,000 children end up in hospital each year and some of them die as a result of the poor quality housing that they live in. The Government has introduced new legislation into Parliament this week to amend the Residential Tenancies Act to introduce minimum standards including insulation and smoke alarms.
But these proposed changes are half-hearted and unless MPs in Parliament strengthen the requirements, it is unlikely they will make much difference.
As housing researcher Eleanor Chisholm has pointed out, setting insulation standards at the level of nearly 40 years ago (1978) and not requiring any form of fixed heating in rental homes, effectively means slum landlords are being subsidised by responsible landlords to the tune of thousands of dollars per year. It would be great to have the interest.co.nz readers who are landlords put up their hands to support higher standards and make a submission on the Bill (due in early February). 
7) Singing for Better Homes. A highlight of the recent Hikoi for Homes was the music and especially the haunting song written by Nigel Parry "Emma Had A Home" about Emma-Lita Bourne and the other children who die each year due to housing-related illnesses.  
8) Environment and inequality – There was another much bigger March for the Climate a week later, as millions around the world joined together for climate justice. The new Naomi Klein film 'This Changes Everything' makes the links between huge global inequality and the climate, but with a hopeful note. "What if global warming isn't only a crisis ?" she asks. "What if it's the best chance we have to demand and build a better world?"
9) Small victories – living wage at Wellington City Council. To finish on a positive note, a couple of small victories over the challenges of poverty and inequality. Despite very strong pressure from the CEO, Wellington City Councillors stood firm in their commitment to Wellington people who voted for the implementation of a living wage for all those working for the Council, including contracted workers.
Mayor Celia Wade-Brown made the obvious link to the benefit to be had from paying staff a living wage. "Decent pay and good performance are connected". 
10) Small Victories - Regina's story. Thanks to Regina from social service agency DCM in Wellington for sharing with the One Percent Collective her amazing and inspiring story of courage and strength to overcome many hurdles in life.
An Advent Wish For Actions That Speak Louder Than Words. On behalf of us all at the NZ Council of Christian Social Services, I would like to wish all interest.co.nz readers an Advent and Christmas season full of hope, joy, love and peace. May your generous actions bring some hope and joy to those in need…