Bernard's Top 10: The losers are revolting; China's capital flight; The big invoicing scam; China's impossible trinity vs US$3 trln of reserves; The winner-takes-all economy; How Robots will drive interest rates lower; Clarke and Dawe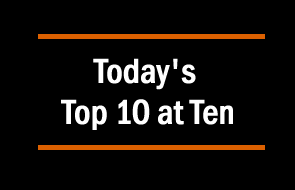 Here's my Top 10 items from around the Internet over the last week or so. As always, we welcome your additions in the comments below or via email to bernard.hickey@interest.co.nz. 
See all previous Top 10s here.
My must read is #9 on how robots will drive interest rates lower. Yay!.
1. The losers are revolting - Which means for now, that the likes of Bernie Sanders, Donald Trump, Marine Le Pen and Jeremy Corbyn are winning. That's the thesis of Martin Wolf from the FT, who warns the global elites better be careful or they might have some particularly nasty populists running their countries.
Fair enough. It's certainly an issue in those countries with persistently high unemployment, stagnant wage growth for the masses and a lack of consequences for the bankers who were bailed out by taxpayers during the GFC.
His analysis of the political spectrum is particularly good. The 'Nolan' chart below from 538.com, which is a fascinating way of looking at the political sprectrum, captures the way populist politicians have moved to the extremes.
Here's Wolf and he's on the money.
Losers have votes, too. That is what democracy means — and rightly so. If they feel sufficiently cheated and humiliated, they will vote for Donald Trump, a candidate for the Republican party's presidential nomination in the US, Marine Le Pen of the National Front in France or Nigel Farage of the UK Independence party. There are those, particularly the native working class, who are seduced by the siren song of politicians who combine the nativism of the hard right, the statism of the hard left and the authoritarianism of both.

Above all, they reject the elites that dominate the economic and cultural lives of their countries: those assembled last week in Davos for the World Economic Forum. The potential consequences are frightening. Elites need to work out intelligent responses. It might already be too late to do so.

The projects of the rightwing elite have long been low marginal tax rates, liberal immigration, globalisation, curbs on costly "entitlement programmes", deregulated labour markets and maximisation of shareholder value. The projects of the leftwing elite have been liberal immigration (again), multiculturalism, secularism, diversity, choice on abortion, and racial and gender equality. Libertarians embrace the causes of the elites of both sides; that is why they are a tiny minority.

In the process, elites have become detached from domestic loyalties and concerns, forming instead a global super-elite. It is not hard to see why ordinary people, notably native-born men, are alienated. They are losers, at least relatively; they do not share equally in the gains. They feel used and abused. After the financial crisis and slow recovery in standards of living, they see elites as incompetent and predatory. The surprise is not that many are angry but that so many are not.
2. It's all about capital flight from China - The financial world is transfixed right now by the question of whether China is suffering massive capital flight that will eventually deplete its capital reserves, cause a devaluation of the yuan, and then unleash a deflationary wind through the global economy that could cause some kind of new crisis.
An IIF report showing US$735 billion of capital flight from emerging economies in 2015 has galvanised the debate because US$676 billion of that came from China.
It's not all bad, but there's still plenty of risks, as the FT reports:
Some of the outflows from China had been productive, he said. Chinese companies had been sending money offshore to pay off dollar-denominated and other overseas debt over the past year in anticipation of a weakening of the renminbi. That had left many Chinese companies with healthier balance sheets than they had a year ago.

But there was still a risk that Chinese outflows could accelerate rather than slowdown this year with any such move likely to impact markets and economies around the world. Already, this year's experience, he said, was that "storms in China tend to be amplified around the global financial system".
3. This is how it's done - One way capital flows out of China is through over-invoicing for imports. A Chinese company will buy a good from Hong Kong and that related Hong Kong firm will over-charge for it, which allows more capital to flow out of China that would be the case if it was purely about trade flows.
There's a way to work out how much is going on. China reports how much is invoiced and exported to Hong Kong, while Hong Kong reports how much it paid for imports from China. The numbers should match, but they haven't recently.
Here's Michelle Chen from Reuters:
China's Customs data showed that the mainland's imports from Hong Kong surged 64 percent year-on-year last month, while Hong Kong's statistics indicated that the city's exports to the mainland rose just 0.9 percent from a year earlier. According to Reuters data, this is the largest discrepancy between the two official figures in absolute terms since the beginning of the datasets in 2006.

Similarly, China's exports to Hong Kong increased 11 percent, while Hong Kong's imports from China contracted 1 percent. Statistical discrepancies have always existed between China's and Hong Kong's respective cross-border trade numbers, to a greater or less extent.

However, analysts say market players appeared to be using the wide spread between onshore and offshore yuan foreign exchange rates and disguising possible arbitrage activities across borders as trade transactions.
4. New capital controls - China still has over US$3 trillion foreign reserves, but they would run out in four or five years if the pace of capital flight seen in late 2015 continues.
So China has moved again this week to crack down on capital flows, including by telling Chinese banks in Hong Kong to stop lending yuan offshore. Japan also wants it to impose more capital controls
The People's Bank of China told banks including BOC Hong Kong (Holdings) Ltd. and Industrial & Commercial Bank of China (Asia) on Jan. 11 to curb lending unless necessary, said the people, who asked not to be identified as the instructions weren't public. The central bank hasn't issued new guidance since then, they said.

PBOC also asked some Chinese banks and companies to collect information about short-selling orders in the offshore yuan market from Jan. 1, after noticing volatility at the end of last year, said two of the people.

The Chinese government has been seeking to bolster the yuan as capital outflows rose and bets increased that the yuan will depreciate with weakening economic growth. Yuan speculators entering short positions are expected to "suffer huge losses" as policy makers will take measures to stabilize the currency, the official Xinhua News Agency said in a commentary on Saturday.
5. The impossible trinity - Ambrose Evans Pritchard captures the issues around capital flight, devaluation and the need for monetary policy easing in China.
Pritchard thinks a collapse is unlikely, but China will have to adjust in a way that will produce a Japanese-style period of long deflation.
The Impossible Trinity is the nub of the issue. It is this that threatens to overwhelm the PBOC and ultimately force China to devalue - against its wishes - setting off a pan-Asian currency crisis to dwarf 1998, and transmitting a wave of deflation through the world economy.

The IIF said China is not in meltdown and Chinese companies are now far less exposed to foreign currency debt. There is a fair chance that "tactical" outflows will slow down of their own accord, taking the pressure off the central bank. Nevertheless, the risk of a broader rush for the exit has "materially increased". There is a world of difference between precautionary moves to cut dollar debt, and a mass exodus by Chinese and foreigner investors because they think Beijing has lost control. Exactly which of these two themes dominates will shape world events this year.

Any hint of relative optimism on China in the currently wildly-polarized mood can easily be misunderstood. My view has long been - and continues to be - that China has left it too late to wean the economy off debt-driven growth and over-investment in industry, and will therefore drift into the middle-income trap. Since China's banking system is an arm of the state, bad debts will be rolled over in perpetuity. There will be a slow loss of dynamism rather than a "Minsky" moment. It will be a denouement "a la japonaise", a landscape of soporose companies.

The Communist Party may have bought another year to 18 months. If so, the reckoning has been delayed again. Optimism means nothing more than that.
6. Hang on a minute - Stephen Roach takes the other point of view. He thinks China will cope and pull the right levers in the right way. He reckons their currency reserves are big enough to deal with any capital flight, and if it gets too much, China will simply impose stricter capital controls.
Setbacks and crises are not the same thing. The good news is that China's massive reservoir of foreign-exchange reserves provides it with an important buffer against a classic currency and liquidity crisis. To be sure, China's reserves have fallen enormously – by $700 billion – in the last 19 months. Given China's recent build-up of dollar-denominated liabilities, which the Bank for International Settlements currently places at around $1 trillion (for short- and long-term debt, combined), external vulnerability can hardly be ignored. But, at $3.3 trillion in December 2015, China's reserves are still enough to cover more than four times its short-term external debt – well in excess of the widely accepted rule of thumb that a country should still be able to fund all of its short-term foreign liabilities in the event that it is unable to borrow in international markets.

Of course, this cushion would effectively vanish in six years if foreign reserves were to continue falling at the same $500 billion annual rate recorded in 2015. This was precisely the greatest fear during the Asian financial crisis of the late 1990s, when China was widely expected to follow other so-called East Asian miracle economies that had run out of reserves in the midst of a contagious attack on their currencies. But if it didn't happen then, it certainly won't happen now: China's foreign-exchange reserves today are 23 times higher than the $140 billion held in 1997-98. Moreover, China continues to run a large current-account surplus, in contrast to the outsize external deficits that proved so problematic for other Asian economies in the late 1990s.

Still, fear persists that if capital flight were to intensify, China would ultimately be powerless to stop it. Nothing could be further from the truth. China's institutional memory runs deep when it comes to crises and their consequences. That is especially the case concerning the experience of the late 1990s, when Chinese leaders saw firsthand how a run on reserves and a related currency collapse can wreak havoc on seemingly invincible economies. In fact, it was that realization, coupled with a steadfast fixation on stability, that prompted China to focus urgently on amassing the largest reservoir of foreign-exchange reserves in modern history. While the authorities have no desire to close the capital account after having taken several important steps to open it in recent years, they would most certainly rethink this position if capital flight were to become a more serious threat.
7. So what's the alternative? - Bloomberg's piece on capital flight reckons the number over the last year is more like US$1 trillion. Its discussion of the issues is nicely nuanced. If China allowed unfettered flight then it would protect its reserves, but would create a devaluation that would prevent its internal adjustment away from exporting factories to consumption and services.
A depreciation would make it more difficult for companies to refinance and service their US dollar debt. If China reimposes tougher capital controls then it would be unable to loosen monetary policy to boost the economy.
Here's a feel for the tough choices China faces:
Yu Yongding, a former adviser to the PBOC, says policy makers should stop intervening in the currency market and preserve foreign reserves.

Then there are more draconian measures such as hiking interest rates or allowing a steep one-off depreciation. But steps like that come with significant risks in an economy that is slowing and requires massive restructuring among its debt-burdened state-owned industries.

The most draconian option of all -- imposing comprehensive new restrictions on the flow of money -- would fly in the face of past commitments to financial-sector reforms.

"We do not expect harsh capital-control measures, since the authorities don't want to jeopardize progress towards renminbi internationalization and capital account liberalization," the Institute of International Finance said in a statement, using the alternative name for the yuan. "Gap-plugging efforts can be futile."
8. The winners take it all - Robert Frank writes here at Prospect about the winner-takes-all economy that is developing globally. It's a review of a book by Derek Bok on how executives are paid in America.
These are markets in which a handful of top performers walk away with the lion's share of total rewards. This payoff structure has always been common in entertainment and professional sports, but in recent years it has permeated many other fields--law, journalism, consulting, investment banking, corporate management, design, fashion, even the hallowed halls of academe.

The runaway salaries of top professionals in these fields are the subject of former Harvard president Derek Bok's book. It is a thoughtful and impassioned account of the causes of inequality and its consequences for economic and social life in America. It has helped push important but neglected issues onto our national agenda, and for this Bok deserves praise.

Bok offers two reasons for the growing income gap: market imperfections that depress competition and the social ratification of greed that he identifies with the Reagan era. These attributions move him to join the legion of commentators who have questioned the moral legitimacy of today's top salaries. The more novel and important message of his book, however, is that the lure of top salaries has often steered precious talent toward frivolous tasks in the private sector, depleting our supply of competent teachers and public servants.
9. Technology-driven deflation - Bloomberg has also written a useful piece on 'Why Robots could push interest rates even lower.'
The argument goes like this: As machines become more and more advanced, many workers will lose their jobs and others will see their wages fall. New technology will also increase the chances of a 1990s-style jump in productivity. Those forces will combine to restrain prices across the world economy, meaning that the era of slow inflation now challenging central bankers may only prove a sign of things to come.

"Technological progress will put a lid on how inflation can re-emerge," Axel Weber, chairman of UBS Group AG and a former president of Germany's Bundesbank, said in Davos.

The worry is that the so-called fourth industrial revolution will hurt an increasing share of the labor force, generating unemployment and putting pressure on wages and therefore consumption, especially of low-skilled employees.
10. Totally Clarke and Dawe on a number of issues, including comments from an actuary named Copernicus Jackson.