Motu research analysts on Auckland NIMBYs, the uneven US recovery, driverless cars, the Robin Hood of science, the cheating economy & more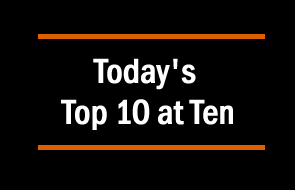 Today's Top 10 is a guest post from Motu research analysts Corey Allan and Nathan Chappell and intern Tom Carver. Motu is an economic and public policy research institute.
As always, we welcome your additions in the comment stream below or via email to david.chaston@interest.co.nz.
And if you're interested in contributing the occasional Top 10 yourself, contact gareth.vaughan@interest.co.nz.
See all previous Top 10s here.
1) The dark secret of social science.
Some of the most exciting findings in social science may be nothing but noise. The pressure to find novel results, along with a narrow focus on statistical significance, may encourage researchers to oversell their work. Case in point: a 2010 paper found that adopting expansive and open poses can change your hormone levels and behaviour, making one seem more powerful. A recent paper tried to replicate the findings, with five times the sample size, and failed. The first study led to a TED talk with nearly 32 million views, and a book. The second paper? Not so much. 
2) Nimbysim rules in Auckland.
Why is Auckland Council limiting the number of houses being built, when there is already a shortage that is only going to get worse? Bernard Hickey argues a core group of well-organised home owners caused the Council's recent reversion, at the expense of the poor and young. He believes it shows how a small, vocal group with strong interests can dominate the political process. 
3) How data is revolutionising the sporting world.
The movie 'Moneyball' introduced many of us to the impact of data on baseball. Cricinfo, in their article 'Databall', detail how cricket is undergoing a similar transformation, especially with the advent of big-money international T20 leagues. At present, this change is confined to player selection and tactics. The article, however, poses far-reaching questions about how data could change the fundamental nature of the game – will cricket have coaches giving players instructions before each ball as sometimes occurs in baseball?
Others are employing data to help expose the more nefarious elements of the sporting world. A BBC-BuzzFeed investigation uncovered potential match fixing in elite male tennis that broke just before the Australian Open this year. A key piece of evidence was analysis done on 26,000 matches, which found that 15 players "lost matches with unusual betting patterns 'startlingly often.'". The team at Fivethirtyeight explore the limitations of using betting data to uncover match fixing. This was noted by the BBC and BuzzFeed at the time, but often overlooked in the coverage of the story that followed. 
4) Poorest areas have missed out on boons of recovery in the US.
The US economy has grown every year since 2010, and yet many Americans think the country is still in a recession. Some blame the misunderstanding on the lack of wage growth for many workers, but recent research gives another possible answer: many Americans live in distressed areas with no growth. The researchers, looking at zip-code-level detail, find employment in the richest areas increased by a fifth from 2010 to 2013, while jobs fell sharply in the poorest areas. 
5) Will self-driving cars be better for the environment?
When conditions change, people can react in ways that are unexpected. This article looks at a recent research into the possible carbon consequences of moving to an automated private transport system. There would be less congestion, cars could become smaller, lighter, safer, and more fuel efficient, which should decrease transport emissions. This may be true, but it is a 'technical' truth that ignores how people might react to the change in the transportation system. 
6) Technical vs. people skills in the job market.
Increasing automation in the workplace is causing professions to disappear. Machines and computers don't make the same demands as workers, and make fewer mistakes. There is, however, one crucial advantage people have over computers - social skills. Recent research has shown the increasing value of social skills in the labour market. This trend is likely to benefit women more than men; it's no longer enough to be a maths or computer whiz, you've got to be able to work a room as well. 
7) Outcome switching in medical research.
Randomised controlled trials are the gold standard of evidence. They have been used in medicine for a very long time and are becoming increasingly popular in the policy world. However, RCTs are not without problems. This article is about the attempt to stamp out cherry picking results in medical trials, where the researchers select and report outcomes where there is a positive result. This means doctors and patients don't have the full picture of how the drug, device, or procedure actually work. For those interested in the use of RCTs in the policy world, check out this piece by Ricardo Hausmann. 
8) Meet the Robin Hood of science.
Accessing academic articles is expensive. If you are not associated with a paid up institution it's often around $40 to download an article, and the money typically goes to for-profit publishers rather than the researcher. Even rich universities, like Harvard and Cornell, struggle to afford all the subscriptions. Researchers are pushing back with open-access journals that make their articles available for free. Alexandra Elbakyan, a researcher from Kazakhstan, is going even further. This article describes how and why she set up sci-hub, "a pirate bay for science", which makes every journal article (illegally) available free to anyone. 
9) Disrupting the classroom – The 'cheating economy'.
The 'Sharing Economy' has transformed the global marketplace. Many of these businesses are now household names with sky-high valuations. This revolution has not been without controversy, however, as governments and incumbent firms often struggle to keep up with the pace of change. In this article, the author looks at how the sharing economy is transforming education. Online marketplaces for tuition have led to the widespread proliferation of students paying for the competition of assignments, essays and quizzes. The article explores the potential ramifications of this new trend and how education institutions are attempting to respond. 
10) Fifty intellectual jokes. A fun one to finish off.
Our favourite is #34: An engineer, a chemist, and an economist are marooned on a desert island. They start to brainstorm a way off the island. The engineer says, "we can lash together some branches and make a crude raft and try to make our way back to land somehow." The chemist says, "with the right materials we could build a really smoky fire and try to signal a plane." The economist says, "okay let's assume we have a boat…"