Bernard Hickey describes how a few hundred Auckland home-owners were able to knee-cap the aspirations of generations of renters and strangle New Zealand's economic growth potential in a couple of meetings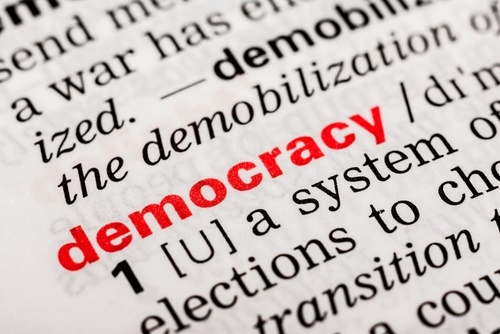 By Bernard Hickey
This week Auckland Council decided to revert back to its 2013 version of its Unitary Plan proposal, which will only provide for just over 80,000 new homes by 2040.
This is despite being advised by the experts working for the Independent Hearings Panel on the Plan that they needed to come up with a set of zoning maps that would produce 280,000 houses within the boundaries of the enlarged Auckland Council.
Think about this for a second.
The Auckland Council just decided that it preferred zoning rules that would leave Auckland 200,000 houses short of what it needed to accommodate up to a million extra people over the next 30 years or so. This is in a city that already has a shortage of 35,000 to 50,000 houses and has hundreds of poor, young families living in cars, tents, garages and on families' couches.
This is for a city where housing is more expensive relative to incomes than San Francisco, which is where the world's richest billionaires are building the wealthiest companies in the history of the world in Facebook, Google and Apple. Auckland is where Fonterra, Spark and Fletcher Building are headquartered.
It beggars belief that the governing body for New Zealand's most economically and socially important city would fly in the face of pleas from those representing hundreds of thousands of today's and tomorrow's residents, but also ignore the advice of the Reserve Bank and the Productivity Commission -- let alone Building and Housing Minister Nick Smith and Finance Minister and Deputy Prime Minister Bill English.
The Productivity Commission spent the last five years studying how Council restrictions on land use over the last 30 years created a housing affordability problem in Auckland that was holding back New Zealand's own wealth creation and causing untold social harm. It found Auckland needed to allow growth for New Zealand to obtain the income and wealth benefits of a big city. It described how existing residents fearful of what might be built next to them were strangling the supply of houses in a way that inflated prices, rents, rent subsidies by taxpayers and all the health and social costs from over-crowded and poor housing.
The Reserve Bank pleaded for Auckland to allow more supply to reduce the risks it sees to the financial stability of the banking system from its over-valued housing. It has repeatedly argued that it can't cut interest rates and therefore help the rest of the economy's export sector because of the risks of further inflating Auckland's housing market.
Mr English described Auckland's restrictions on housing supply as the major factor creating child poverty and inequality. His Government argued time and again that Auckland's housing crisis can only be sustainably solved by increasing housing supply. English, who is also Housing New Zealand minister, signed off on a Housing NZ submission to the Hearings Panel that proposed even more intensification than the Council's much criticised and feared 'up-zoned' set of maps submitted in December.
So how did this happen?
Simply put, 700 residents from Kohimarama, Mission Bay and Glendowie held a meeting on February 9 to protest at the maps submitted in December, which they said proposed massive intensification in their suburbs. They argued they had not been told about these changes, which they said was undemocratic. The meeting and the following publicity spooked three Councillors, Ross Clow, John Walker and Chris Darby, into opposing the more intense maps at this Wednesday's meeting.
The maps changed the zoning for 6% of the city's land mass from allowing two storied houses to three storied houses, townhouses and apartments. These maps would have allowed those 280,000 houses to be built over the next 30 years or so.
So what happens now?
The Council has now withdrawn from the Hearings Panel process, leaving the way clear for Housing New Zealand and others to argue for their submissions for even more intensification. The Panel will now have to propose a Unitary Plan by late July without the full cooperation and advice of the Auckland Council. It could recommend an even more intense set of maps, although the chances are now that the freshly-divided and campaigning-for-re-election Councillors would then reject it within 20 working days. The Government's plans for Auckland housing supply would be in tatters, mired either in litigation or attempts to over-rule the Council with new legislation or a set of Commissioners.
This week demonstrated in vivid technicolour the concept of 'Democratic Deficit' outlined by the Productivity Commission last year. This is where a few well organised home owners with the time and resources to lobby councillors are able to stop development near them because these local politicians know older home owners vote at vastly higher rates than young renters. They also vote at infinitely higher rates than those too young to vote or not born yet.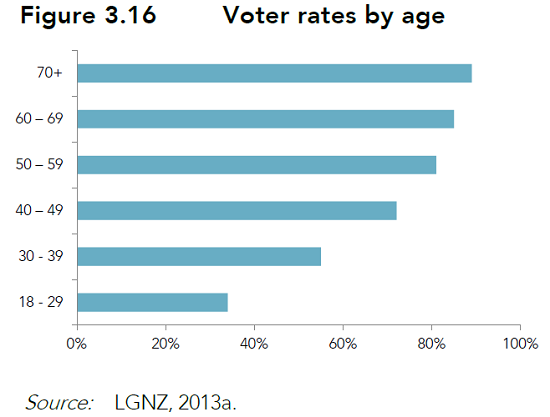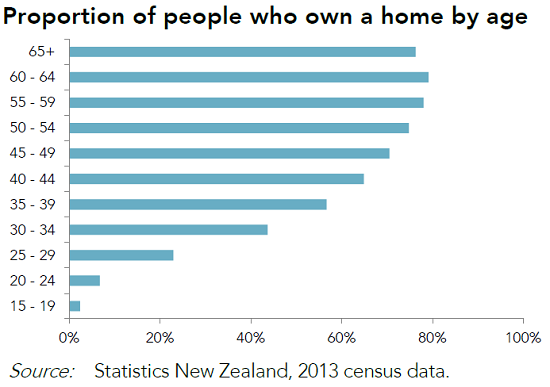 I watched this democratic deficit exposed most cruelly when the Council's Youth Advisory Chair, Flora Apulu, spoke to the Council about how she felt the weight of the city's half a million young people sitting on her shoulders as she argued for the affordable housing they desperately needed from this 'up-zoned' plan.
She was jeered and heckled by the dozens of rich, elderly and very Pakeha homeowners sitting just metres behind her. "Oh poor you," they shouted.
Sudhvir Singh from Generation Zero was jeered even more loudly when he said the generation of home owners sitting behind him were 'pulling up the ladder' of home ownership on the young of today. "Poor you," was the response again.
Indeed. Poor us. 
---
A version of this article first appeared in the Herald on Sunday. It is here with permission.