Bernard's Top 10: An almighty Fed put and how it might end; 40 years of hurt; John Key's 'Switzerland of the South' full of housing millionaires; Melbourne's slumping apartment prices; John Oliver exposes Creme Eggs; Clarke and Dawe on the planet, stupid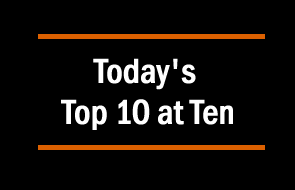 Here's my Top 10 items from around the Internet over the last week or so. As always, we welcome your additions in the comments below or via email to bernard.hickey@interest.co.nz. 
See all previous Top 10s here.
My must read is #8 on how money moves in and around China, and please do visit Dilbert for more joy.
1. How might this all end? - Occasionally I ask myself this question when a new central bank pronouncement surprises me even more than is usually the case.
This speech overnight by US Federal Reserve Chair Janet Yellen fits into this category. Having started raising US interest rates from almost 0% in December and forecasting 200 basis points of rate hikes over the next year or two, Yellen last night appeared to reverse much of that course and even suggested the Fed could start Quantitative Easing again (ie the central bank buying Government bonds to push down longer term interest rates).
She appears to be saying she would allow the US economy to run hotter than normal just to get interest rates and inflation back up near something like normal. It's another case of 'forward guidance' to try to convince people she's serious about generating inflation. The trouble is most people have stopped believing central banks about getting inflation back up. That's why they're hoarding cash in bank accounts, they're not investing much in new real business growth (as opposed to existing assets), and why wage rates and prices are staying so low.
This erosion of central bank credibility on inflation targeting is forcing them to take ever more desperate measures.
Here's her thinking:
Given the risks to the outlook, I consider it appropriate for the Committee to proceed cautiously in adjusting policy. This caution is especially warranted because, with the federal funds rate so low, the FOMC's ability to use conventional monetary policy to respond to economic disturbances is asymmetric. If economic conditions were to strengthen considerably more than currently expected, the FOMC could readily raise its target range for the federal funds rate to stabilize the economy. By contrast, if the expansion was to falter or if inflation was to remain stubbornly low, the FOMC would be able to provide only a modest degree of additional stimulus by cutting the federal funds rate back to near zero.

One must be careful, however, not to overstate the asymmetries affecting monetary policy at the moment. Even if the federal funds rate were to return to near zero, the FOMC would still have considerable scope to provide additional accommodation. In particular, we could use the approaches that we and other central banks successfully employed in the wake of the financial crisis to put additional downward pressure on long-term interest rates and so support the economy--specifically, forward guidance about the future path of the federal funds rate and increases in the size or duration of our holdings of long-term securities. While these tools may entail some risks and costs that do not apply to the federal funds rate, we used them effectively to strengthen the recovery from the Great Recession, and we would do so again if needed
2. The almighty central bank put - How many times have we seen this? The global economy slows down and inflation weakens further below central bank target ranges. This triggers fresh interest rate cuts or Quantitative Easing, which in turn pushes up asset prices -- particularly stocks and property prices.
Rinse and repeat. The latest cycle involves negative interest rates being charged on deposits by central banks in economies producing more than a third of global GDP.
So now we're now at the point where the world's biggest central bank is essentially saying it's so desperate to get inflation up it will deliberately overheat the economy to get the fires really burning.
Meanwhile, very serious people in Europe and Japan are talking about firing up the monetary helicopters to do proper money printing for real people through cash injections to everyone's bank accounts -- as opposed to printing money to hand it over to bond owners to make them even richer (although their propensity to spend or invest is unsurprisingly low)
So property and stock prices go ever higher.
Is it any wonder that property investors outside of Auckland are rushing to buy when they can see that New Zealand's interest rates have at least 2.25% of runway left to run before we get to the zero bound that other central banks are already at? And then there is the use of QE and negative interest rates that other central banks have tried. No one is suggesting that it would be done here. Yet.
Given politicians in many countries seem powerless to use fiscal policy -- either for political or debt limit reasons -- it seems central banks are the only remaining activists.
This all still begs the question: how might it end? An actual burst of inflation in the United States would signal the end of the 'free money'-fueled asset booms, if interest rates rose. But would the central banks allow the inevitable popping of the bubbles to proceed unmolested? They didn't in 2008/09 because it threatened their banking systems. They hope that the next time around would be different because banks now have a lot more capital and many countries have introduced 'bail-in' policies to replace or augment Government guarantees.
But would the central banks really let the chips fall where they may? Janet Yellen should be careful what she wishes for. That burst of inflation could create a lot more work for central banks. By the way, here's the chart showing all the forward guidance from the Fed over the last eight years. Not so much credibility in this chart. The black line is the actual Fed Funds Rate. The various wavey lines upwards are what the Fed thought would happen. Plus ca change.
3. The 40 year hurt - This Michael Goldfarb piece in BBC's Magazine explains the economic pain that working class Americans have felt over the last 40 years and is now bursting out into the open through Donald Trump and Bernie Sanders.
Things are, of course, different here, but the problems in the world's largest economy can't be ignored. Over the weekend, yet again, US inflation and spending figures were surprisingly weak and dragged the US GDP Now 'flash' estimate of annual economic growth down to 0.6% from over 2% last month.
Here's Goldfarb, who thinks Trump can win:
In the last decade more people have joined the hurt club, and now, increasingly, it's the professional classes.

We know the pain of looking at our children and saying, what I had when I was your age I can't give you.
Ultimately, the question of how might this end is a political question. It might end when the young and poor work out they can vote and will vote for a change to something else. Hopefully, they just won't vote for populist politicians who do little more than shut out migrants, but that anger and volatility can't be ignored in the long run.
4. A US$240 bln opportunity - The OECD reckons global multi-nationals are short-changing Governments globally out of US$240 billion of unpaid taxes, thanks to all sorts of profit shifting and playing-countries-off-against-each-other.
Here's the FT reporting on how companies are realising the game is coming to an end and they'll have to start paying more.
The OECD estimates up to $240bn in tax is lost to avoidance ploys such as the booking of profits in tax havens. Last year it drew up a plan to stop the practice known as "base erosion and profit shifting" (Beps). Diageo warned in July that some of its proposals would have a material impact on a number of UK companies.

Nearly £1bn a year will be shaved from corporate earnings in the UK alone after the government announced last month that tax breaks on interest costs would be cut.

Other global anti-avoidance initiatives include a crackdown on the "double Irish" structures used to shift corporate profits from low-tax Ireland to a zero tax country such as Bermuda. Countries such as France are also looking to force tech companies to pay tax on business from foreign-based entities.

A third of the US warnings came from companies in the pharmaceuticals, insurance and asset management sectors, including private equity businesses such as KKR, Blackstone and Carlyle.
5. Really? - So it was with some surprise that I read Fran O'Sullivan's piece over the weekend in which she refers to John Key's vision of New Zealand as a potential 'Switzerland of the South'.
She refers to briefings Key is apparently giving to business audiences that plays up New Zealand's status as a bolt hole for high net worth individuals.
There is another strand to this developing Key mantra. He is frankly unapologetic about the massive increase in Auckland residential property values, which has resulted in many established Aucklanders becoming relatively rich, but younger people being locked out of the market. It is a trend which is not going to stop anytime soon, given the immigration figures.

It is probably not appreciated by many New Zealanders, but New Zealand is now second to Switzerland when it comes to local wealth.

To Key this is a plus: why wouldn't New Zealand want to be like Switzerland - a wealthy and desirable haven that other people want to live and invest in?
6. Going soft on BEPs - One theme in the piece is that New Zealand is therefore going soft during the BEPS crackdown. This isn't the rhetoric we've heard from others in the Government, but it tallies with the Government's (lack) of actions.
One of Switzerland's attractions is its taxation environment and its strict secrecy laws, which until recently have enabled rich people's investments to be squirrelled away in its banks, safe from the reprisals of revenue officials.

New Zealand does not compete on that score. But it is notable that one of the reasons why New Zealand has yet to follow Australia and bring in rigorous laws to clamp down on multinationals which are not paying significant tax here is because this country is competing for investment.

The Key Government is proceeding at a very slow pace indeed, which is rattling New Zealand businessmen like Spark CEO Simon Moutter, who is adamant that it is unfair to local companies that they have to compete against offshore players who have a tax advantage.
7. Melbourne apartment prices falling - If you ever wondered what might happened if Auckland really did see a supply shock, then it's worth having a look at what's happening to Melbourne apartment prices right now. A huge swathe of developments by Chinese developers has swamped the market and driven prices down by as much as 40%, the AFR reports.
"Anyone who's bought an apartment off-plan and then looks to onsell within a couple of years will probably be looking at a 10 per cent decline, but [up to a] 40 per cent decline - there might be the odd example - it's definitely not going to be the norm," Mr Zigomanis said. "At the broader level those price falls will be mitigated by lower interest rates and the fact that people aren't necessarily going to be obliged to put their property on the market."

At 108 Flinders, a 190-apartment building by developer Riverlee completed in August 2014, data from five transactions shows prices are treading water or falling, the numbers from CoreLogic RP Data also show.
8. China and money laundering - This AP investigation into the ease with which one self-confessed con man managed to launder 6.1 million euros through various 'institutions' in China is an eye-opener.
Money laundering will be one of the stories of our age, along with rising capital requirements for banks and lending controls for property investors in a world awash with central banks charging negative interest rates on deposits with central banks.
Gilbert Chikli was rolling in money, stolen from some of the world's biggest corporations. His targets: Accenture. Disney. American Express. In less than two years, he made off with at least 6.1 million euros from France alone.

But he had a problem. He couldn't spend the money. A tangle of banking rules designed to stop con men like him stood between Chikli and his cash. He needed to find a weak link in the global financial system, a place to make his stolen money appear legitimate. He found it in China.

"China has become a universal, international gateway for all manner of scams," he said in an interview with The Associated Press. "Because China today is a world power, because it doesn't care about neighboring countries, and because, overall, China is flipping off other countries in a big way."

A visionary con man, Chikli realized early on — around 2000, the year before China joined the World Trade Organization — the potential that lay in the shadows of China's rise, its entrenched corruption and informal banking channels that date back over 1,000 years. The French-Israeli man told the AP he laundered 90 percent of his money through China and Hong Kong, slipping it into the region's great tides of legitimate trade and finance. Today, he is in good company.

Criminals around the world have discovered that a good way to liberate their dirty money is to send it to China, which is emerging as an international hub for money laundering, an AP investigation has found. Gangs from Israel and Spain, North African cannabis dealers and cartels from Mexico and Colombia are among those using China as a haven where they can safely hide money, clean it, and pump it back into the global financial system, according to police officials, European and U.S. court records and intelligence documents reviewed by the AP.
9. Totally John Oliver on Youtube conspiracy videos - You'll be amazed what you see next.
He looks at Cadbury Creme Eggs. And gold. And Germany. There is a link. Or links. Maybe. John Oliver's piece on Donald Drumpf's 'beautiful wall' is also an excellent watch.
10. Totally Clarke and Dawe on the space where news used to be. There are strong regular characters and interesting new guest characters. It's called: 'It's the planet, stupid'