Matt Nolan takes a detailed look at the concept of a universal basic income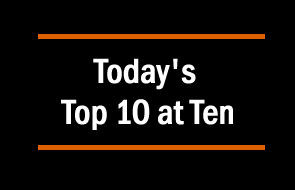 Today's Top 10 is a guest post from Matt Nolan, an economist at Infometrics, and an author at the blog site TVHE.
As always, we welcome your additions in the comment stream below or via email to david.chaston@interest.co.nz.
And if you're interested in contributing the occasional Top 10 yourself, contact gareth.vaughan@interest.co.nz.
See all previous Top 10s here.

I've always found a universal basic income (UBI) an interesting concept. Although we already have a tax-benefit system, having a universal basic income differs in three specific ways:
1) The removal of work testing for beneficiaries.
2) The removal of targeting individuals based on a view that individuals' needs differ.
3) The removal of "poverty traps" – situations where someone can't earn much more if they significantly increased their hours of work due to the abatement of their benefit. 
The increase in universality increases the cost of the welfare state, implying that for the same level of transfers tax rates need to be higher. However, this does not mean it is right or wrong – instead this is a question of redistribution and whether the type of redistribution government is performing is "fair" or "just".
How all this works in practice is complicated, and the devil is in the detail. Since I want to make an informed decision when I vote next year, I thought I'd do a bit of reading about the issue – and share with you 10 links that discuss some of the ideas and evidence behind a UBI.  
Note I am not trying to judge respective schemes or to tell you how to think in any of this – I am just keen to look at the issue myself, and thought I would share my journey with you. My conclusion is that I wish people discussing this around the world would outline how they would change the current welfare system so we could evaluate the changes, rather than hiding behind terms like "basic income"!
1) The current rumbling NZ debate.
Although it is not Labour Party policy, they have said they are considering the policy here. If we go back even further, Social Credit used to talk about the idea – and Labour was contemplating introducing it in the late 1980s. And all of these schemes are completely different!  
I have seen this has moved over to the Taxpayers Union and Gareth Morgan also. Again, their schemes and criticisms involve looking at a specific view of what such a scheme constitutes. Gareth Morgan is discussing his design of a Guaranteed Minimum Income, but he also pins this strongly to a revenue gathering device – a tax on capital. Now making sure the scheme adds up is important and should be applauded, but if we are going to discuss the merits of a UBI alone Morgan is making the same mistake that Milton Friedman and Roger Douglas made – they are making it all one giant package instead of allowing us to discuss the points independently. 
We can agree with a UBI/GMI without agreeing with a capital tax as the way to fund it, and we can agree with a capital tax without agreeing with a UBI – ultimately if the UBI does increase the size of government spending then that is something we should be willing to discuss directly. And if a capital tax is the best way to raise revenue we can discuss that directly. 
Now that we have an outline of what the sides in NZ are arguing, let us step back and to try to understand the trade-offs involved – first using some history, then some theory, then using some evidence.
2) History of a basic/minimum income.
The principle of a basic income scheme has existed for a long time – under a large number of different names (negative income tax, basic income, guaranteed minimum income, citizens wage, social dividend). 
Ensuring that people get a guaranteed minimum that meets the necessities of life is actually a core principle of the welfare state in most OECD countries – including New Zealand. The existence of a universal welfare state is – in part – a minimum income scheme! 
Anyone that says a basic income is a "radical rethinking of the welfare state" without giving details is either naive or trying to trick you – the only way to understand any basic income scheme is with reference to the changes it makes to the current welfare system.
When these policies were discussed through the 19th and early 20th centuries the current welfare system did not exist – and so the discussion was around what sort of system could be introduced to provide a minimum level of income adequacy. Anyone who quotes literature from this period talking about the inevitability of such a scheme is right without realising it – as the type of scheme they dreamed of is already in place! 
When authors discussed minimum income schemes through the 1950-70s it was with respect to how the newly founded welfare states in many countries would evolve in the future – this period is well known for the growth of welfare states around the world. By the early 1980s, the minimum income focused Swedish model (focused on redistribution through tax and transfers) was seen as preferable to the Australasian model (focused on predistribution through direct intervention in industry and labour markets). Note that over the following two decades, both Sweden and Australasia saw a rapid change in their welfare states – but the changes were all based on the minimum income idea. This is why the minimum family tax credit has its name, why the Guaranteed Minimum Family Income was introduced by Roger Douglas, and why superannuation briefly had its name changed to Guaranteed Retirement Income! 
In this way, when people often talk about a minimum income scheme they are actually saying that we should change the welfare state in one or all of the following ways.
• Change eligibility criteria – namely remove work testing on all people.
• Change the minimum income to the level they are discussing rather than the current level paid
• Change who bears the burden of paying for such a scheme
• Change the language around welfare to change social attitudes about it. 
Given that this is actually what is being argued, we need to think about how these ideas are motivated, and what evidence there is for what will happen if we were to change our current welfare policies in such a way.
Motivation links
Let's have a look at some of the key issues that crop up when we consider a UBI.
3) Why should people get a minimum income for no reason?
Well I wouldn't say there is no reason for the state, and thereby society at large, to ensure that everyone receives a certain minimum living standard.
Many people complain about benefits as they are frustrated that they work, while other people can not work and be given money. But we need to think a little more clearly about this. 
People complain that they work, and thereby are selling their labour input to create value, and then they have to surrender some of this for other people who are not working/creating things. In such a way if you are not contributing, or at least willing to contribute, society has no obligation to you. I find this view a bit harsh – but if it is your view a minimum income would not make sense. 
However, why is this the framework we would use to understand society? One of the oldest motivations for the idea of providing a minimum income is the concept of a social dividend payment. Simply put, as a citizen of a nation you can be seen as having signed up to some social contract with everyone else in society – and as part of that contract you get paid a retainer for being part of it! Technology, land, social knowledge are – in some ways – shared. As a result, we may ask why the benefit from them isn't shared equally? 
If this is how we view society then having the social dividend paid out makes sense. If this isn't how we view society, then such a universal payment seems understandably strange.
4) Minimum income as a security net in a changing world.
One of the key criticisms of New Zealand's economic reforms through the 1980s and early 1990s was the fact that, once trade tariffs and export subsidies were removed a lot of people found that the skills they had invested their life into now seemed worthless. This issue, and its long-run impact, is discussed by Steve Stillman here. 
The New Zealand model prior to the reforms had been one that did not allow economic adjustment, but it did so in order to convince individuals that it was possible to have a job for life – and thereby to get them to invest in business specific skills. In a world where technology constantly changes this model didn't make sense. 
The redistributionary policies in countries like Sweden were motivated very differently. Firms were far more able to respond to market signals, and creative destruction was allowed to take place – with no longer valuable industries falling by the wayside while new industries cropped up. Because of this, the payment of a minimum income was seen as a form of insurance for those who lost out due to changes in a fast moving world. 
Of course this is not the only way to offer such insurance – but the principle of socially insuring individuals from bad luck stemming from technological and policy changes seems to be one that many in society agree upon, and a welfare system with a minimum income is one way of achieving this.
5) Targeting and need.
Although the idea of a social dividend, and having social buy-in through universality, sounds nice we have been here before. Between 1938 and the 1970s universality was a core principle of the New Zealand welfare state – albeit with some provisos that excluded people who were not white and male. Or to be more generous, the welfare state was predicated on the idea of a male breadwinner, with other social arrangements actively discouraged through policy. 
Once racism and sexism started to be pulled out of the structure of New Zealand's welfare state, and once the recognition of the variety of need outside of the elderly and miners started to be recognised, the cost of the welfare state increased markedly putting it into question. This led to a shift towards targeted benefits, increased work testing, and once the systems were in place properly in the second half of the 1990s, there was arguably better treatment of those with specific needs through the provision of special/emergency benefits. 
A minimum income scheme will, by its nature, remove targeting. If the minimum income scheme was introduced and targeting was kept in place we would arguably have the same welfare state we have now – all that will have happened is the names of the benefits would have changed. Which might work as political marketing, but isn't relevant when we actually want to discuss the efficacy of such a scheme.
An article in the Independent described this relatively well: 
Hang on, advocates of the universal basic income will say: our system can deal with all of that. We'll taper away the universal basic income for those who don't need it. We'll top up for those who have special needs. Okay, brilliant. Welcome to the welfare system we already have. 

In other words, when a sensible proponent of the universal basic income starts to get into detailed issues of design, their deceptively simple concept collapses into the usual messiness of government policy. 
As a result, either a policy recommendation about a "minimum income" involves a view that we should target the disparate needs of individuals less, and instead spread spending more widely. Such a policy switch will, by design, lower measures of poverty and potentially inequality – but whether it is "fair" is a different question. 
As I said at the start, ensuring that everyone gets a set minimum is one of the core principles of a welfare state. However, what constitutes this minimum differs depending on both our definition of what a need is, and on the basis of the needs of individuals (which are very different). A scheme that does not target need will, by design, either fail to provide enough to those most vulnerable or will provide too much to those who society is not targeting relative to a targeted scheme.
To use economics speak, when needs differ then horizontal equity is about providing different payments to those with different needs – not about giving everyone the same payment. Furthermore, as the needs we often care about can change rapidly due to misfortune, a system that takes account of this (and that is thereby expensive) can be seen as necessary. The current tax-benefit system is complex and expensive to administer as it is trying to tackle these issues – not simply because it is inefficient! Those who try to put it all down to inefficiency are being a tad cheeky.
6) Work and tax.
I have left this issue to last because it already receives more attention than it deserves. Although the incentive to work following a change in tax-benefit structures is important, for many writers this tends to become the entire issue they look at when considering a minimum income – which involves missing the important reasons for and against such a scheme which we've discussed above. 
By removing poverty traps in the tax-transfer system (lowering abatement rates on benefits) a minimum income scheme can make it more attractive for individuals to work – as they can earn more by increasing their hours of work. Sometimes you will hear people say that this is about lowering EMTR's (effective marginal tax rates). 
However, by removing work testing, essentially adding benefit payments to some people who would not have received them before (which increases their EMTR and increases income – both factors that would reduce the incentive to work), and increasing tax rates somewhere further up the income distribution (in order to pay for the lower abatement rates), this policy change would reduce labour supply. So the key points are:

• How have tax rates changed (both the marginal rate – the rate faced if the person was to work more – and the average rate).
• How have abatement rates changed.
• How has work testing changed.
Whether people end up working more or less following the tax changes is an empirical question. One we'll think about later.
7) Who bears the load?
Who bears the load of this policy change depends on understanding how the tax-transfer system is different from how it is now. If a minimum income is introduced at a level below the current unemployment benefit without any targeting, then the fiscal cost would be a lot lower and tax rate would also be cut. 
In this case, the main people to lose out from the change are the people who are currently poorest. 
This is where the devil is in the detail of the scheme. Treasury states that introducing a scheme that leads to lower payments to those on targeted assistance and superannuation would require higher tax rates. In this specific case, those with specific needs, those who work significant hours, and those who have retired, are losing out for a scheme that increases payments to those who do not work and who work very little. 
Such a scheme is unlikely to be the type of tax-benefit change that would be designed – which Gareth Morgan is keen to point out in his response. In his example a degree of targeting is maintained and it is paid for with a tax on capital owners. 
However, I think it is a key point. There will be winners and losers from a tax-benefit change, and we actually have to investigate who they are and whether the changes are fair – instead of simply saying that we want the changes because we prefer the shiny new names involved in the benefit system!
Evidence links
Although we don't know exactly what will happen when such a policy is introduced, there is some evidence out there. Let's take a quick look at that.  
8) How do these policy change influence people's incentive to work?
As we've established earlier, how policy changes influence the incentive to work depends on what the policy change is! Simply saying "it is a minimum income scheme" is pretty much meaningless. For a general scheme there are two countervailing influences on labour supply in this case: 
Increasing labour supply: Lower EMTR's on beneficiaries who currently see their benefit abated sharply when they go into work. 
Reducing labour supply: Higher EMTR's for other earners, higher incomes for low earners, less stringent work testing for payments. 
What does this labour supply business matter for? Although I think we can sometimes overstate its importance, people's willingness to work, and the goods and services that are created when people are involved in the labour market, are things that do matter. As a result, understanding how the incentive to work would change and the impact that has GDP is important information. 
Of course, if the lower labour supply is because there are a large number of people on low incomes who would prefer not to work if the basics were provided to them, then it is not clear that the lower GDP is actually a bad thing – but this is a discussion for another time. Instead, what has research shown? 
There are two types of research – field trials and simulations.
• Field trials, primarily in the US and Canada have shown only modest drops in hours of work – and those were primarily concentrated among people who are looking after children. However, the shortcoming with the vast majority of these trials is that they were known to be – or could reasonably be expected to be – only temporary. If you will need a job again in a year or two, the incentive to leave the labour market now is a lot lower than if you could conceivably be paid to never work again! 

• The most reliable simulations tend to show a mild decline in hours of work, but relatively strong declines among the second-earner in a couple. However, these simulation usually involve a flat tax scheme as well – if the structure of the tax system remains as it is the declines in labour supply tend to be larger. 
I would be cautious about saying that these results can be generalised sufficiently to capture what would happen over the long-term in a modern economy, but they give us some evidence to help evaluate claims about such a policy change.
9) With a typical scheme, who tends to be the average winners and losers?
There has been a lot of work around the world at considering how a negative income tax (Milton Friedman's version of a minimum income scheme) would influence the distribution of income, and lead to varying winners and losers. 
However, as noted at the start this type of policy change has BOTH a change in the tax system (a flat income tax) and a change in the delivery of welfare (minimum income instead of targeted assistance). As a result, the winners and losers identified stem from both changes – not just the introduction of this type of scheme. 
But who were the winners and losers in the cases we discussed above?  
• Not all field trials did not tend to cover off the question of "who pays" particularly clearly – instead largely focusing the level of the basic income provided. The large Canadian study (Mincome) did involve a targeted tax rate (50%) – however it isn't clear whether it was fully self-financed and every paper I can find on the issue only talks about the payments made to groups, not how those payments compared to what they received previously. As a result, the literature I could find sheds no light on who the actual winners and losers from these experiments were. It could be that I can't find the right literature – but this should be front and centre of reported results. 

• Simulations have shown that a negative income tax scheme tends to, by design, redistribute from those with higher incomes to those with lower incomes. However, needs based benefits (special or emergency benefits) are often not modelled here – and so these simulation assume they remain in place. With targeted assistance still in place, the tax rates involved remain high – which is a key driving force behind the redistribution in the simulation!  
Again, I would be cautious with these results.
10) Is there any work on this that looks at New Zealand?
New Zealand is a small country, with a small pool of trained analysts, with good quality, but small, datasets. As a result, it can be tough for us to get the country specific analysis of all the policy issues we would really like. However, when it comes to looking at the broad idea recently we have had the Big Kahuna by Gareth Morgan, Treasury work for the Welfare Working Group, and blogging from Offsetting Behaviour. 
Eric Crampton has a good post from 2011 that summarises the trade-offs involved when thinking about such a scheme – including the ways we fund it.
However, looking through all of this there is no discussion of how a significant change in the tax-benefit system will lead to changes in behaviour by individuals and families – as a result, without New Zealand analysts undertaking work, the best we can do when trying to work out what will happen is to rely on the international experience discussed above! 
*After submitting this Top 10, I saw this discussion of UBI's by Eric Crampton and thought it was incredibly useful.