Benje Patterson on the Top 10 reasons why we shouldn't hate on freedom campers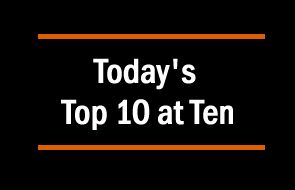 Today's guest Top 10 is by Benje Patterson, a senior economist at Infometrics.
As always, we welcome your additions in the comment stream below or via email to david.chaston@interest.co.nz.
And if you're interested in contributing the occasional Top 10 yourself, contact gareth.vaughan@interest.co.nz.
See all previous Top 10s here.
New Zealand's biggest export earner, tourism, has just enjoyed another record summer. But the sharp lift in arrivals has pushed visitor infrastructure to breaking point in many places and seen some communities revolt against freedom camping.  Today's Top 10 considers reasons why we shouldn't hate on freedom campers, even if their hygiene leaves a lot to be desired at times!

1) Collectively, backpackers are big spenders
Tourism New Zealand defines backpackers as 18-24 year old visitors and points to data showing this grouping accounts for 1 out of every 9 holiday visitors to New Zealand.  Backpackers stay on average for just over a month, compared with around 18 days for other visitors, and collectively contributed almost $600m in 2014. Looking more closely at the International Visitor Survey, I calculate total spending across a broader age bracket of 20-29 year olds in 2015 was even higher, at $2bn. Putting things in perspective, New Zealand's wine industry only generates just over $1.5bn per annum in export earnings.
"It's important to note that the value of the backpacker goes beyond arrivals and expenditure. The backpacker visitor stays on average 31.3 days – significantly more than your average holiday visitor. They participate in more paid activities, travel more widely throughout the regions and outside the peak season, making them a great value target market for New Zealand."
2) Tourism is our biggest export earner
If you're not convinced that all those young backpackers are big business, bear in mind the broader tourism sector as a whole is New Zealand's biggest export earner. Tourism overtook dairy in the September 2015 quarter to be the number one generator of export income for New Zealand. Over the twelve months to September, tourism earnings topped $13.5bn, compared to dairy's $13bn. Remember that backpackers have friends and family of different ages, so treating these young visitors nicely might help attract older and even higher spending visitors down the track.
"TIA Chief Executive Chris Roberts says tourism and dairy have been far and away New Zealand's leading export earners for a long time.

"Tourism was number one from the late nineties until 2010. Dairy then had its boom but is now experiencing a pullback.

"Both industries are vital to New Zealand's economic wellbeing but with the recent dramatic growth in international visitor spend, we are pleased that tourism is having an increasingly important role.""
3) Travellers help plug labour shortages
Not all backpackers come only to travel, with many choosing to work the odd week or two as they go to help fund their journey. These backpackers provide a valuable pool of labour in regional New Zealand, particularly in the fruit sector in Hawke's Bay, Bay of Plenty, Central Otago, and Nelson/Marlborough. The reality is that the pool of New Zealanders, who are willing and able to move regionally for short-term fruit picking contracts, is insufficient. Without the help of backpackers, as well as Pacific Islanders on seasonal work visas, some of New Zealand's valuable fruit crop would go unpicked.
"It has been estimated that wine, apple and kiwifruit growers could be short by up to 2000 workers this year, and more in coming years.

Apple picking is about to start in Hawke's Bay and the industry has predicted a bumper crop, with 19.5 million cartons worth $700m forecast for 2016.

But one orchard alone, Bostock New Zealand Apple Orchard Managers, said it urgently needed 120 pickers within two weeks.  At its recent annual open day for workers it said it had the lowest turnout rate for five years."
4) Ok, there are some backpackers who don't shower
A small proportion of freedom campers get a bad rap for fouling public parking spaces and failing to appropriately make use of the provided hygiene facilities. It is important to realise, however, that this grouping is very much in the minority. And even when travellers do pay to use facilities, it seems that's not enough for some locals.
"Complaints are streaming in from locals upset that their public toilets and swimming pool showers have been taken over by independent travellers wanting to save money on accommodation.

Others are worried about the environmental impact of freedom campers using the great outdoors as a toilet."
5) Freedom campers need better facilities
Rather than focussing negativity on the minority of freedom campers who aren't showing respect for New Zealand, we should focus our energy on ensuring there is an adequate supply of cheap, clean, and inviting facilities for freedom campers throughout the country. Although most councils make an effort on that front, the problem is that the cost of this infrastructure is quite a burden on small councils who have little scope for levying revenue from the visitors. An easy solution would be a centralised tourism infrastructure fund to help spread the load. Thankfully, the Tourism Industry Association has taken charge and is spearheading a lobbying campaign for government to take action in this space.
"A central government fund is needed to support communities around the country to respond to tourism opportunities, the Tourism Industry Association New Zealand (TIA) says.

TIA is welcoming Prime Minister John Key's comments that the Government will consider providing financial aid to small communities that are hosting increasing numbers of visitors.

TIA is calling for the government to establish a substantial tourism infrastructure fund to ensure New Zealand can rapidly respond to investment needs and ensure the benefits of tourism growth are shared fairly."
6) Pot calling the kettle black
Foreign backpackers aren't necessarily causing all the issues. A few accommodation establishments in New Zealand are so aghast with locals' behaviour that they have banned New Zealanders from staying. Although most New Zealanders make for respectful and clean backpackers, there are a few bad eggs in our lot that are giving Kiwis a bad name. 
""We don't let Kiwis stay, you've got to have an international passport."

Mrs Lee said New Zealanders had a reputation for making things difficult for accommodation providers.

"They make it disruptive and cause complications and make it difficult for the other people who stay."
7) 2016 is shaping up to be another record year
The growth wave in international visitor arrivals looks set to continue into 2016.  With cheap oil and efficient new generation jets lowering operating costs for airlines, a number of international airlines have announced they are entering the New Zealand market or expanding their offerings to our shores. Whether we are ready or not, there is scope for international visitor numbers to keep up their double-digit rate of annual growth this year.
"Already this year Emirates has started daily direct flights between Dubai and Auckland, Malaysia's AirAsia X is weeks away from flying from Malaysia via the Gold Coast to this country, US carriers United and American Airlines will resume flying across the Pacific to this country in the middle of the year and Singapore Airlines will fly from Wellington to its home port via Canberra late this year."
8) We need to start looking laterally for accommodation capacity
Evidence released by Statistics New Zealand this week from the Accommodation Survey showed that hotel occupancy rates are at their highest levels on record. With insufficient capacity available during peak times in key visitor hotspots, we either need to build more hotels or find capacity elsewhere. The latter is already happening, with listings on Airbnb more than doubling over the past year to more than 12,000.
"Airbnb, which has two million global listings, offers home owners the chance to make extra income by renting out rooms to people looking to stay in private homes instead of hotels.

More than 12,000 places are currently listed in New Zealand.

Last year a New Zealand office was opened to keep up with demand, as the market continues to double in size each year."
9) Why not shift tourists into the quiet times?
It's understandable that most visitors arrive in New Zealand at peak times coinciding with the best weather. However, in targeting future growth, Tourism New Zealand has decided that it is better to promote visiting during the low or shoulder seasons when things are less hectic. Who knows, colder weather may even reduce freedom camping problems by forcing some backpackers to rug up indoors.
"Summer is so hot for visitors right now that New Zealand's Government-funded marketing body has decided to switch off the advertising budget for that period.

Tourism New Zealand chief executive Kevin Bowler says about 80% of TNZ's annual $85m advertising budget will be targeted on the shoulder and low seasons for the next two years. That is up from 20% previously."
10) Wouldn't you do anything to see freshwater dolphins?
It was a pretty special day out on Lake Wakatipu on board the TSS Earnslaw earlier this month, with passengers catching a rare glimpse of a pod of freshwater dolphins. Surely enjoying natural curiosities such as these on our back doorstep is better than moaning about backpackers and their travel habits!
"What a fantastic sight out on the TSS Earnslaw. It's not often we see so many dolphins out on Lake Wakatipu at this time of year!"