NZ Initiative's Martine Udahemuka says we need to find out what works in schools and then apply it to those that are less successful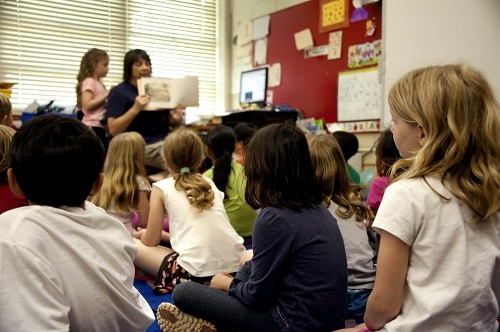 By Martine Udahemuka* 
Schools are labs and students are the subjects. Though this may sound controversial, behind closed doors teachers experiment on their students. They certainly hope their chosen strategies will work on their students. But teaching remains an experiment – but one with inconclusive results.
Imagine if scientists, after years of trial-and-error, found a cure for a rare disease but could not articulate which of the concoctions tested was the winner. All that they would know is that 'something' worked.
That is generally how schools in New Zealand operate. This is not to suggest that teachers do not use well-researched practices. On the contrary. The challenge is figuring out which of the myriad of tactics used actually led to which results for which students.
Most New Zealand schools serve their students well. But many others fail to give their students the opportunities to reach their potential. The rhetoric is that on academic benchmarks, schools educating more students from lower-socio economic areas are less effective than are schools with fewer of the same students.
There are, however, examples of lower decile schools that beat the odds. They are the outliers in scatter plot diagrams, the lone stars in rankings of schools like them. The leaders and teachers in these schools have found the answers that help dispel the failure stereotype. What is more challenging is articulating the formula that got them there.
The schooling sector and community lack systematic and deliberate analysis to find out exactly what happens in these schools that may lead to the stellar results.
This is exactly what US researchers Will Dobbie and Roland Fryer sought to do in their quest for closing the achievement gap in US schools. The researchers agreed that though there is qualitative evidence spanning decades, there had been fewer attempts to collect quantitative data to inform systematic school improvements.
Dobbie and Fryer went into the inner-workings of 39 charter schools in New York City to figure out what sets them apart from other schools in the area.
They reviewed over four decades of qualitative research and found over 500 variables that have an effect on student achievement. The researchers set out to find which of the variables were prevalent in the successful schools. They collected a wide variety of information from principals, teachers, and students. Volumes of granular data were collected including video-taped classroom sessions.
Contrary to popular belief, input variables such as class size, per pupil expenditure, and teacher certification had little to do with school effectiveness. Instead the researchers found five factors that united the schools. These were: frequent teacher feedback from their leaders, good use of data by teachers, high-dosage tutoring, an extended school day and year, and a culture of high expectations. Together the practices explained almost half of the difference in school effectiveness, particularly in maths and literacy.
What is interesting is less about the type of factors found to work but rather that these factors were found across all types of schools, despite the variability in the schools' ethos and strategies.
US Charter schools were developed, in part, to serve as a Research and Development engine for traditional public schools, resulting in a wide variety of school innovations. New Zealand's outlier (or the successful low-decile) schools too could act as incubators of best practice to be infused into similar schools.
The overarching lesson from Dobbie and Fryer's work is two-fold: first, find out what works and why, and, second, inject what works in schools that are less successful.
Experiments that are purposeful could help close some of the gaps that divide New Zealand schools along socio-economic lines.
------------------------------------
*Martine Udahemuka is a research fellow at the NZ Initiative. This is the Initiative's fortnightly column for interest.co.nz.