Brian Taylor asks, Can tax be used to stimulate the New Zealand economy?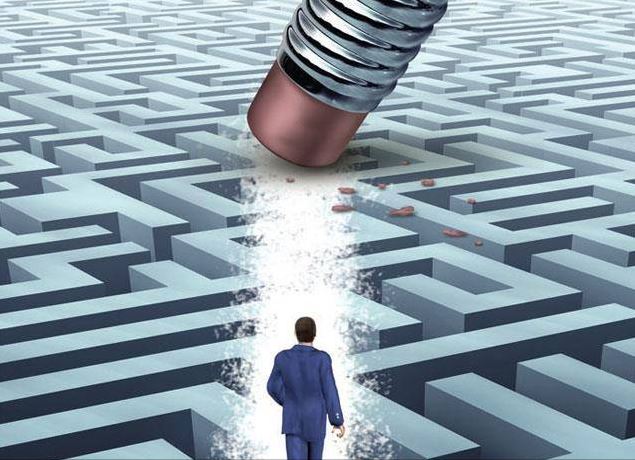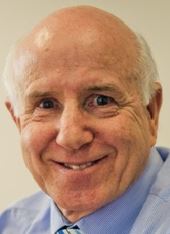 Many people see tax as a burden on economic growth.
Certainly it is a burden on the economic fortunes of any one person or business.
However, it is essential to operate society today. And there are many excellent things about modern society that have never occurred before. We have better roads than ever; medical care for the majority of people is beyond the comprehension of people 100 years ago (or even 50 years ago) and so on.
Many people comment on the boundary that the government should set as to where it provides its services. Clearly there is a range of opinions and I have my own opinion but this article does not discuss the extent of government involvement in our lives. It looks at the method of collecting the required tax – and the impact this can have on the growth of the economy.
Are there better ways to collect the money the government needs to function?
Can tax be used to stimulate our small economy?
Many people, including accountants and economists, consider the current New Zealand tax system to be fair and reasonable. When they compare it with the tax structure of other jurisdictions they consider ours to be better than the vast majority. This may be the case but I ask the question:
Can tax be used to stimulate our small economy?
I have read articles by economists who use the standard thinking of tax structures. These are mostly thought out for large economies. While some of the principles can be carried across, in my opinion we can do some original thinking. Our small economy can operate a tax structure that is different from many other countries. When we do this the emphatic answer to this question is: Yes, we can use a new tax structure to grow our economy!
Nil Income Tax
"The hardest thing to understand in the world is income tax." Albert Einstein.
There are at least four reasons why I think that income tax should be eliminated:
1. There is a better incentive to work and achieve;
2. The cost of compliance is higher for this tax than any other form of taxation.
3. I do not have access to IRD expenses but I suspect that income tax is more expensive to collect than any other form of taxation.
4. In this world of increasing automation (digital as well as mechanical) employment is more important than ever before. We need to do all that we can to encourage employment.
It appears to me that when governments think about taxes they do simple arithmetic to calculate likely income from these taxes. I have never seen any comment about the effect of any contemplated tax change on the motivation of people. Nor have I seen comments on the resulting outcome of this, that is, of how it would affect economic growth. Either positively or negatively. But it is very clear that people consider the effect of tax on their activities and investments and adjust their actions and decisions according.
At the moment New Zealanders invest heavily in property. And to a far lesser extent in businesses. One of the reasons for this is the tax advantages that property has over most other forms of investment. It is frequently argued that property has the same tax applied to it as any other form of economic activity. From a pure accounting point of view this may be correct. However, many investors recognise that there are significant tax advantages to investing in property. More on this later, but all I want to do now is to make the point that a nil income tax would give more incentive to invest in the income generating and employing sectors of the economy.
(This article is focused on motivation and alternative sources of tax and how these would grow the economy. It is not a political commentary. However, I will make the point here that, in my opinion, at the very least, people on the minimum wages should pay no income tax. Hence the first $30,000 – at the very least - should have a zero income tax. It is only fair: People on low incomes have not been adequately compensated for GST. Not when setting up GST with a rate of 10%. Nor with the increase to 12.5%. Nor with the increase to 15%. These people are hit hardest with GST. And they have not been compensated adequately by a reduction of income tax.
I have heard the argument that reducing income tax on low incomes is not efficient as it also reduces the tax at these lower levels for high income people. My reply is: But it is fair! From time to time people present an article showing that the low income bracket has a negative tax take when benefits are taken into account. My preference is for the government to be less involved in our lives – take less from us and distribute less to us. It is more efficient. And it enables us to be in more control of our own affairs).
Of course governments need to collect taxes so how can they replace this income tax?
Here are some ideas:
1. Increased tax on fuel and vehicles;
2. Taxing money borrowed from overseas;
3. Tax on property;
4. Sugar tax.
Increased Tax On Fuel And Vehicles
Many people think that the tax on fuel is already too high. Some people point out that our petrol is already considerably more expensive than petrol in Australia. Maybe so, but it is also lower than many other countries. I think that this is a better form of tax than income tax. It is an incentive to use less fuel by arranging different forms of transport: With an increase of taxes on fuel and vehicles people would reduce their consumption. The methods would be up to them, but these would include:  using public transport more,
- living closer to work or working closer to home,
- working from home,
- selling the gas guzzler and buying a more eco-friendly vehicle,
- switching to electric vehicles and
- using the internet more.
Many of these are already happening.
The lower consumption of fuel would reduce demand for overseas currency. The flow-on effect from this would be to lower the exchange rate. This is good for exporters, which flows on to the benefit of all New Zealanders by creating real jobs.
In addition I would tax vehicles at the border. Perhaps the first $25,000 (retail price) can be tax free but I would graduate import duties above that. Anyone who buys a vehicle for more than $100,000 (retail) can afford to pay taxes on this – especially if income tax is nil.
Let's say that $12 bn was raised this way. Then would enable income tax to be reduced by $12 bn. My calculations show that increasing the price of petrol by $1.50 per litre would raise about $12 bn. There being about 2 million tax payers in New Zealand, this would reduce the income tax for the average person by about $6,000 each. Just with this one change the first $40,000 of income could be tax free. The resulting lower rates would provide an incentive for people to earn more. What a wonderful start!
Taxing Money Borrowed Overseas
Currently there is no incentive for New Zealanders to save money and invest it in a bank.
There is a low interest rate and by the time any return is taxed and inflation is taken into account people frequently go backwards. Hence our savings are low. Many people (including politicians) bemoan our low savings. But what do you expect? Understandably, banks borrow overseas to lend to Kiwis.
Hence banks advertise heavily for people to borrow from them. They advertise primarily for credit card lending (or re-arranging credit card monies etcetera) and for mortgages - lending on property. Investing in businesses have distinct risks. Many people have lost money in share market crashes and other fluctuations of the financial world.
Who then is surprised that we invest predominately in property?
However, if there was a tax on money borrowed overseas banks would be more inclined to promote savings in New Zealand. This would contribute to changing our spending vs savings culture. And becoming a savings and investing society would be to our advantage. In addition, this would contribute to lowering the exchange rate which would assist exporters and create a more vibrant economy. New Zealand borrows about $200 bn from overseas. A 4% tax on this would produce taxes of $8 bn per annum. This would then be offset by reducing income taxes by $8 bn. This would enable the tax rate in the income bracket $48,000 - $70,000 to be reduced from 30% to around 10%. Now, we are beginning to get some traction.
There are only benefits from this. They include:
+ a greater incentive to earn;
+ a better incentive to invest in income producing activities that employ people;
+ a sense of independence and ownership;
+ interest staying in New Zealand rather than being sent overseas;
+ a lower exchange rate that would benefit exporters and therefore grow our economy;
+ hence a stronger economy whereby workers / everyone could be paid more.
In the Budget 2015 – 2016 the Government showed income tax of $30.8 bn. Reducing it by $20 bn with just these two measures would be an excellent move towards creating a more vibrant economy.
Tax On Property
1. "Capital Gains" Tax
There has been considerable discussion for many years about capital gains tax on property. In 2015 the Government brought in the "Bright-line Test for Residential Land". Some people consider this to be a form of capital gains tax while others consider it clarifying the boundary between trading and investing in property. Whatever way you look at it, I applaud the Government for doing this. However, I must note that there does not appear to be any compensation by way of a reduction of income tax.
I also wonder "Why is this restricted to residential properties? Why not apply it to all real estate
My own approach would be to continue with the 2 years Bight-line Test and then keep the tax but at a reducing rate. If you keep a property for less than 2 years you are trading in property. If you keep it for more than ten years you are investing in property. The 8 years between would be pro-rata:
Year    Tax to be applied on the following difference between the buying and selling price
           (less improvement expenses).
1        100%
2        100%
3          90%
4          80%
5          70%
6          60%
7          50%
8          40%
9          30%
10        20%
11        Nil – it is now considered to be an investment property.
2. Annual Property Tax
In addition to this I would have an annual tax on property. The method is already set up: Councils collect rates on this method. Hence the collection system is easy to implement. Rather than have exemption for the personal home I would have the first $1 mn invested in property in the name of any one individual exempt (adjusted annually for inflation, though I do not want to get into details here but rather to mention the concept). Therefore if a couple wanted to live in a home worth $5 mn they would pay tax on the $3 mn over the $2 mn exemption for two people. But if an individual wanted to buy five houses at $200,000 in say Invercargill or Levin they would pay no tax at all.
Any real estate owned in the name of a family trust or company would be taxed on the total value.
I would offset this against income tax on the higher levels of income. Since I do not have the figures I cannot estimate the value of tax reduction on these higher incomes.
But what I do know is that with nil income tax at higher levels our economy would benefit:
- With overseas people basing themselves and their businesses in New Zealand and
- By people putting more resources into income-producing activities (which are mostly employing activities) rather than property.
This annual tax on property would need to be paid by the landlord. It could not be transferred to the (commercial) tenant as is written in the majority of commercial leases. Hence part of the law when establishing this tax would be that it cannot be transferred to the tenant.
These measures would help reduce the distortion that we currently have in favour of property and against the income generating and employing sectors of the economy. I don't have ready access to information as to how much tax could reasonably be collected by these two methods but from what I do have $10 bn is a very realistic amount to be collected this way.
Injecting a political comment:
In my opinion New Zealand real estate - of all types, not just farmland or residential land - should be able to be bought by New Zealand citizens and permanent residents only. If a government does not have the courage to implement this it should at least collect some taxes from foreign owners. On an annual on-going basis.
(As an aside, I am not in favour of land tax. There is one simple reason: When there is a 2 story building and a 20 story building on similar valued land the tenants (if commercial) or landlords (if residential) of the 2 story building pay ten times the tax as do the tenants or landlords of the 20 story building. And if the building is a heritage building it cannot be removed and a 20 story one built to replace it).
Sugar Tax
There has been much discussion recently about a sugar tax. Some people have said it is too complicated while others have mentioned that it is easy to implement. Much of the discussion has been focused on taxing soft drinks. While the primary motivation of people making these comments is for the health of our children, sugar intake from any source is still sugar intake.
Of course we should have a tax on sugar – and reduce income tax accordingly. For the sake of our physical health and also for the sake of the economic health of our economy by contributing to the removal of income tax.
To keep it simple and effective we simply tax sugar (as New Zealand does not grow any sugar crops) at the border. Processed food would also be taxed at the border according to its sugar content.
Since there are few importers the costs of compliance and collection would be much lower than these costs for income tax.
From the information I have, a tax of $4/kg of sugar would produce around $1 bn of tax. This move alone would enable the removal of income tax on about the first $4,000 per person. Just from this one form of tax that improves the health of our people and our economy.
(If anyone thinks that $4/kg is a bit high then let's take a closer look: If a can or bottle of fizzy drink has 12 teaspoons of sugar then, at 5 grams per teaspoon this is 60 grams of sugar per can or bottle. That equates to 24 cents increase per can or bottle. That is far from earth shattering. Perhaps we should have a tax of $10/kg of sugar? That would collect around $2.5 bn in tax. This one tax alone would then allow the removal of income tax on the first $10,000 per person. Now that is one good step to having a fairer tax structure for low income people.)
Compliance Costs and Collection Costs
Income tax is by far the most expensive for the country in terms of compliance costs. As mentioned above, it is probably the most expensive form of collection for the IRD also. Collecting tax by increasing the tax on fuel has a zero increase in compliance or collection costs. These are already in place so additional tax costs no more to collect.
Tax on cars has low compliance and collection costs because there are a limited number of importers; certainly far fewer than people who pay the various versions of income tax. Likewise tax on money borrowed overseas has low compliance and collection costs. There are a limited number of organisations and people who do this so these costs are minimal when compared with similar costs for income tax.
Sugar tax is a very simple tax to apply. We do not produce any sugar in New Zealand so tax all imported sugar. Imported processed foods also get taxed - on the proportion of sugar in them. (Fresh fruit & vegetables of course would not attract any tax as they are healthy foods). Again there are a limited number of importers so the compliance and collection costs are minimal.
Removal of income tax also allows for the elimination of Fringe Benefit Tax. Further simplification means business have more resources for productivity.
Better Investment Decisions
Restructuring our taxes this way would cause investment decisions to be more focused on investments that improve the economy and employ people rather than in property.
Attracting High Income People
With a nil income tax many high income people would base their businesses in New Zealand. Attracting these people would, quite simply, be good for our economy. Growing the Economy Putting these in place would improve our economy. So, yes –emphatically yes – a good tax structure can be used to stimulate our economy.
---
Brian Taylor is the principal at Peacock Business Growth Associates. You can contact him here.