Siah Hwee Ang looks at China's efforts to deal with the worldwide problem of counterfeit products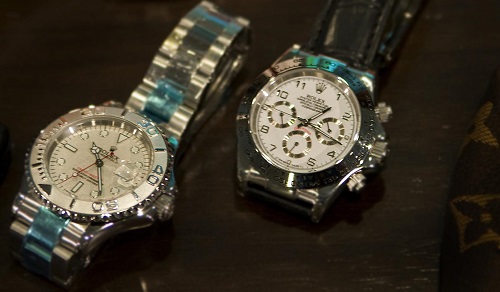 By Siah Hwee Ang*
China is leaps and bounds ahead of the rest of world in terms of patent applications. It is also the global leader in trademark applications. There were 2.8 million trademark applications filed in China in 2015.
However, disputes are frequent.
Intellectual property disputes involving foreign litigants rose nearly two fold from 2013 to 2015. Many defendants in these hearings were in fact government agencies, accused of improper official rulings.
All signs point to the fact that the Chinese authorities are still trying to get used to the developed world's assessment of infringements regarding patents and trademarks.
But now, authorities and foreign litigants may be facing a formidable common enemy—fakes.
Global trade in fakes
Fake products are everywhere and range from perfumes and cosmetics to handbags and electronics.
The global trade in fakes is valued at a staggering US$461 billion, or the equivalent of around 2.5% of the world's trade.
A recent report by the OECD analysed more than 500,000 fake goods seized by customs across the globe in the period 2011-2013.
Most counterfeit goods are found to originate from middle-income or emerging economies. In fact, China alone accounts for 63% of the world's counterfeit goods!
Footwear made up the biggest seizure, followed by clothing, leather bags, and wallets.
The hardest hit brands include Rolex (watches), Nike (shoes), Ray Ban (eyewear) and Louis Vuitton (bags).
Products from the US, Italy, France, Switzerland, Japan and Germany are hit hardest by the proliferation of fakes.
Taking steps to combating fakes
Fakes are a menace to innovation and to intellectual property protection systems.
This does not pair well with China's push to become an innovation powerhouse.
Being associated with 63% of global counterfeit goods probably comes as no surprise, but does illustrate the magnitude of the problem that China faces.
The rise of e-commerce has partially contributed to the ease of trading fakes. New social media platforms make it trickier and costlier to detect the trading of fakes.
Authorities have the incentive to counter fakes. It's not just about protecting the interests of innovators. Counterfeit products can endanger lives, for example when medical instruments deliver false readings or auto parts malfunction.
The Chinese e-commerce company, Alibaba, was under scrutiny last year due to a significant amount of counterfeit products being traded on its platforms.
More recently, Tencent which owns WeChat, a mobile messaging service, removed 7,000 WeChat accounts after receiving 17,000 reports of suspected counterfeit goods.
It is a good sign when social media platforms are combating counterfeit goods. After all, they have an incentive to do so: they don't want to be seen to be aiding the violation of intellectual property rights.
Beyond working with stakeholders to deal with fakes, China is also working on other means to improve the situation with counterfeit goods.
One such initiative is the recently held Intellectual Property Week (April 20-26) that showcased lots of public awareness activities, including training sessions, conferences, and forums.
Quite clearly, the combat against fakes is a popular issue.
Companies that emphasise branding and brand loyalty must not leave this in the hands of others.
Lady Gaga, for instance has reiterated that her merchandise will only be sold through JD.com, and anything beyond that will be considered a fake.
Companies can follow suit to ensure that focused channels are used and communicated to potential buyers.
Many larger companies have opted to sell exclusively through their own website to take out any channel uncertainty. This is also a viable option.
We can't always stop people from buying fakes, but we can make sure that companies take necessary precautions to shield their loyal customers from fakes.
-------------------------
*Professor Siah Hwee Ang holds the BNZ Chair in Business in Asia at Victoria University. He writes a weekly column for interest.co.nz focused on understanding the challenges and opportunities for New Zealand in our trade with Asia.