Bernard Hickey asks why over a third of a million unemployed and underemployed New Zealanders can't find jobs at the same time that employers want migration rules to be relaxed so they can import more workers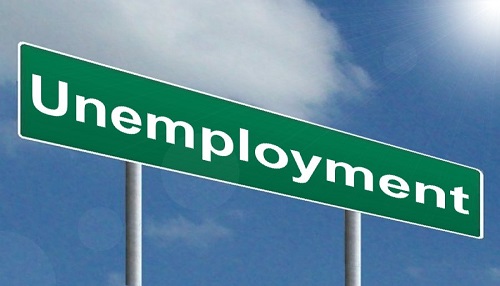 By Bernard Hickey
This week's household labour force figures for the March quarter were more than just a collection of spreadsheets - they were a portrait of what is working and what is broken in the guts of our economy and, in many ways, the heart of our society.
They showed New Zealand's economy is rollicking along at a reasonable clip, despite the dairy price slump, a stronger currency than the Reserve Bank would like and plenty of headwinds from the rest of the world. It generated 120,000 new jobs over the last two years at the same time as the price of our biggest export halved. It's some kind of achievement that GDP could be growing at almost 4% by the end of this year, just as dairy farmers face a third consecutive year of loss-making payouts.
Almost as if by magic, a new construction boom in Auckland is taking over from the one in Christchurch and the tourism sector has surged past dairy to become our largest export earner, thanks at least in part to the currency's fall between mid 2014 and mid 2015. The fastest mortgage lending growth since June 2008 and the household wealth effect of double-digit house price inflation is fuelling plenty of consumer spending in shops, cafes and restaurants up and down most of the country.
So plenty of work needs to be done and jobs are being generated. The strange and troubling truth is the people who want and need these jobs just can't seem to get them, or don't have the skills, or are in the wrong place at the wrong time with the wrong skills, or won't work unless the wage is higher.
This week's figures showed that despite employment growing by 120,000 to 2.399 million over the last two years, unemployment has fallen just 2,000 to 144,000. A wider definition of the pool of people without work is even more disheartening. It shows there are a total of 279,300 who were either unemployed, available for work but not actively looking for work, or who actively sought work but were not available for work in the March quarter. Then there's a further 101,000 people who have jobs, but say they are under-employed and would like to work more.
This combined number of jobless and under-employed was 380,300 in the March quarter, which is up from 349,700 in the same quarter two years earlier. Even more worryingly, the number of 15-24 year olds who are not in employment, education or training (NEET) rose by 6,000 to 82,000 during those two years. The NEET rate for men rose 2.3 percentage points to 11.6% in the March quarter, the biggest increase since these records began in 2004.
Think about that for a moment. New Zealand created 120,000 new jobs in the last two years and the economy grew solidly, but the number of unemployed and underemployed actually rose 30,600 to more than three times the number of jobs created. How did that happen? Essentially New Zealand imported a net 123,900 people to do those jobs.
We now have a situation where over a third of million New Zealanders want a job or more work, but employers are calling for even more relaxed migration rules to bring in people from overseas to do a mountain of construction, aged care, engineering and hospitality work that is building up in an economy growing at a rate between 3 and 4%.
Why can't we connect New Zealanders with all this work? Why can't they be trained or incentivised or moved or encouraged to do that work? On the face of it, it seems like some sort of giant market failure, and there's certainly plenty who argue that higher wages for certain unpopular and difficult and remote jobs could fix that supply-demand mismatch. Employers might not like it, but that's a market in action.
But there's something more going on here that hints at a multi-decade societal failure. A generation seems not to have the work skills, aptitude and life skills to work for the wages employers are able to pay. Our education, social welfare, justice and child care systems have failed to help these families and kids to help themselves.
The frustration was evident in Finance Minister Bill English's comments last month when he told a group of farmers in Feilding that young Kiwi mean were "pretty damned hopeless" when it came to looking for and keeping a job.
"I referred to the common response from New Zealand employers that many of the people on our Ministry of Social Development list will not show up to the jobs they are offered and will not stay in the jobs that they are offered," English told Parliament in defence of his comments.
English was quick to point out the Government had not written off these young people and was investing hundreds of millions in education, training and individual supervision for sole parents under the age of 20.
But the policies and practices of a couple of generations are clearly not working, and it's the biggest problem at the heart of our economy and society: how do we connect all our people with all the mountain of jobs that need to be filled at a decent wage?
Simply opening up the doors for more migrants is not the answer in the long run. Just ask the first home buyers and renters of Auckland who are saw the median house price rose NZ$82,000 in the 61 days of March and April and are seeing rents rising four times faster than inflation.
---
A version of this article was also published in the Herald on Sunday. It is here with permission.