Siah Hwee Ang says Auckland's relationship with Los Angeles and Guangzhou underlines how Auckland is fast becoming an innovation hub of the Asia-Pacific and a truly global city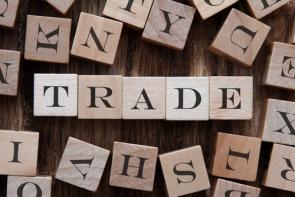 By Siah Hwee Ang*
The Tripartite Economic Alliance between Los Angeles, Guangzhou and Auckland is the first of its kind - a three-way collaboration between cities. The agreement was signed by Mayor Eric Garcetti, Mayor Chen Jianhua and Mayor Len Brown, on Sunday, November 16, 2014 in Guangzhou, China. 
The partnership 
This historic Tripartite Economic Alliance represents a new and innovative approach for how cities can engage and compete in the global arena, with the leverage that economic partners provide. It provides a platform for growing trilateral cooperation that fosters trade, innovation and investment opportunities between the public and private sectors of the three regions. 
Guangzhou is the main manufacturing hub of the Pearl River Delta, one of mainland China's leading commercial and manufacturing regions. The city is well known for its China Import and Export Fair, also called the "Canton Fair", which has been held every year in April and October for the last 60 years. 
Guangzhou's GDP in 2015 was 1.81 trillion Yuan (US$275.13 billion), close to the size of the economy of Singapore. Its population is more than 13 million. 
The economy of Los Angeles is driven by international trade, entertainment (television, motion pictures, video games, music recording, and production), aerospace, technology, petroleum, fashion, apparel, and tourism. 
It is the largest manufacturing centre in the western United States. The contiguous ports of Los Angeles and Long Beach together comprise the fifth-busiest port in the world and the most significant port in the Western Hemisphere, vital to trade within the Pacific Rim. The alliance represents an enhanced sister city relationship that devotes more attention to economic and trade opportunities. 
Summits 
In June 2015, the first of three summits was held in Los Angeles to commence the implementation of the Tripartite Agreement. High-level government and business delegations from Guangzhou and Auckland attended the event, which focused on business-to-business matchmaking for key sectors including transportation, infrastructure development & design, retail and consumer products, biomedical technology, media and entertainment. 
At the same time, a further memorandum of understanding was signed between the three ports, establishing the Tripartite Ports Alliance. This represents a new level of cooperation between the three port authorities that had initially committed to working more closely under the alliance. 
Objectives within the memorandum of understanding include sharing of best practices and expertise; strengthened communication and collaboration on investments, technologies and environmental policies; and working together to enhance capabilities of each port in order to boost their respective regional economies. 
Representatives from more than 40 Auckland businesses took part in this inaugural Tripartite Economic Alliance Summit in Los Angeles. Business delegates report they got immense value from the summit. Some businesses were ready and others close to being ready to expand overseas to Los Angeles and Guangzhou when the summit ended. The summit underlines how Auckland is fast becoming the innovation hub of the Asia-Pacific and is a truly global city. 
The second summit will in fact be held in Auckland next week (16-17 May 2016). It aims to help US, Chinese and New Zealand businesses find a local partner (e.g. supplier or distributor) and another innovator to collaborate on research and development or investment opportunities.  
Specialist sectors covered in the summit will include entertainment and digital, high-value foods, advanced manufacturing, smart data and design, with cross-cutting themes of investment, talent, education and research.  
Focused efforts 
These summits represent focused efforts by the cities to facilitate the engagement of businesses with potential foreign businesses. 
This platform is a rare opportunity on our doorstep for many New Zealand businesses, as it provides a targeted approach to business matching, far beyond what typical conferences usually provide. 
No doubt the focus lies heavily on two countries, US and China. Nonetheless, the setting provides a great opportunity for access to the two largest economies in the world.
-------------------------
*Professor Siah Hwee Ang holds the BNZ Chair in Business in Asia at Victoria University. He writes a weekly column for interest.co.nz focused on understanding the challenges and opportunities for New Zealand in our trade with Asia.