Siah Hwee Ang says Chinese consumers are pushing for greater protection and more regulation around product quality and safety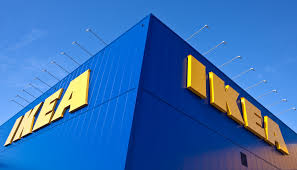 Last week saw social media hit out at IKEA, the Swedish furniture and home accessories retailer, in particular in China.  
MALM chests and dressers are at the centre of all the attention. This best-selling furniture is prone to tip over if the upper drawers are open and the unit isn't attached to the wall. 
Several young children have been killed by the toppling units and many injury reports have been filed against this defective product. 
Recently, the US Consumer Product Safety Commission announced that IKEA will recall 35.6 million MALM chests and dressers sold in North America. There have been three deaths in the last two years in North America. 
IKEA will offer refunds to those who return the furniture, and wall brackets to those who choose to keep their furniture. 
Different national standards 
In North America, product safety regulations specify that freestanding chests and dressers must not tip over. In China and South Korea, where consumer complaints are prominent, the regulations around product quality and safety are different. 
So, herein lies the difference. In North America, this furniture failed the test and had to be recalled. In China and South Korea however, the furniture meets the standards so a recall is not necessary. 
IKEA has advised customers to attach the furniture to the wall and has offered to provide anchor kits for that purpose. 
Nonetheless, the company has backed off in South Korea and is allowing customers to return their MALM dressers for a refund. But it is at the customer's request, so it's not automatic. 
South Korean authorities are not pleased with this part-solution and have entered into negotiations with IKEA. 
In the meantime, regulations and consumer rights may not necessary align in developing countries. For example, China is constantly working towards putting more regulations into place that address product standards. 
Yet, Chinese consumers are crying out for more protection from the authorities. This comes as a result of the poor treatment they are receiving from businesses around product quality. 
At the same time, blame is also directed towards multinational corporations who are trying to rip off Chinese consumers. 
The 'hit list' - 315 Gala lies in wait 
Until recently, quantity over quality was the dominant theme in China. While there may not be such high expectations for standards in China, there is some truth around the malpractice of multinational corporations in offering services and products to Chinese Consumers. 
The quality expectations of Chinese consumers are becoming increasingly high. Companies like Starbucks, Volkswagen and Nissan Motors have allegedly charged Chinese consumers more than they would charge their Western counterparts. 
Some of these companies are potential targets for China's 315 Gala - a televised consumer-rights programme broadcast on 15 March each year that highlights the 'bad behaviour' of companies in China. 
Undercover reporters are sent out to collect and showcase evidence of corporate wrongdoing. The show can have a huge impact on a company's reputation and gets many businesses into hot water. 
For now, IKEA would do best to resolve its Chinese situation soon. The case has already been uncovered so it won't qualify for the 315 Gala. 
But it will be hard for IKEA, and for any company for that matter, to use the lack of regulations as a way to deal with Chinese consumers' complaints. 
For other companies already in the Chinese market or about to enter it, this is more evidence of tougher times ahead in China. Quality of execution in the country has never before been this important.
---------------------------------------
*Professor Siah Hwee Ang holds the BNZ Chair in Business in Asia at Victoria University. He writes a regular column here focused on understanding the challenges and opportunities for New Zealand in our trade with Asia. You can contact him here.