Siah Hwee Ang looks at the paradox of a potential increase in foreign competition for Chinese companies, and the existence of China's 'Negative List' for foreign investment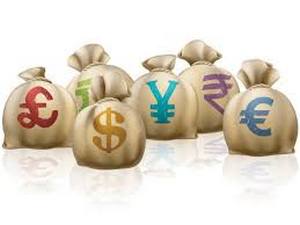 By Siah Hwee Ang*
Attractive markets are competitive. Just ask Uber. 
The company didn't last long in the Chinese market, the largest to legalise the ride-hailing business. Subject to local approval, it is in the process of being acquired by one of the world's most valuable startups, Didi Chuxing Technology, a local rival.
In the latest survey conducted by the US-China Business Council, 90% of companies surveyed suggested that they were profitable in the Chinese market. At the same time, they cited lower margins as a result of increasing competition from domestic companies, rising costs, and regulatory impediments. 
Some 62% of companies are expecting growth this year, while 72% are optimistic about the outlook for business in China in the next five years. 
These are good signs that the Chinese market still has potential.
New amendments to foreign-invested enterprise legislation
It is also in China's best interests to relay the message about its potential. 
With this in mind, amendments were made to the Wholly Foreign-owned Enterprise Law, Sino-Foreign Equity Joint Venture Law, and Sino-Foreign Contractual Joint Venture Law. These amendments took effect on October 1. 
The main focus of these amendments was around streamlining the procedures for the establishment of such enterprises. 
They do not cover foreign-invested enterprises whose business scope is in the Negative List, an official document listing those industries in which foreign investment is restricted or prohibited. 
Essentially, this eliminates the need for foreign companies to attain preliminary approval from the Ministry of Commerce before registering at the State Administration for Industry and Commerce. Fewer documents are also envisaged under the new regime.  
With a reduction in the complexity of procedures on market entry, China will be expecting more interest from foreign companies. 
On another front, China has been in negotiations with the US over a bilateral investment treaty since 2008.  
As the country prepares itself for a potential increase in foreign competition should this treaty materialise, it is also making changes to the Negative List. 
The Negative List for foreign investment was initiated by the Shanghai Pilot Free Trade Zone in October 2013, and is now set to roll out nationwide.  
China has also announced the establishment of a further seven free trade zones in addition to the current four. 
In 2015, foreign direct investment into China rose 6% year-on-year to US$136 billion. The figure for the first eight months of 2016 was US$85.9 billion, a 4.5% increase year-on-year. 
Investment and trade 
World trade has declined, and so has China's trade. Anti-trade and anti-globalisation sentiments have formed a major part of recent discussions on the global economy. They even appeared on the discussion agenda at the recent G20 Summit. 
But trade alone won't lead to the development of infrastructure. Nor will it help China to realise its consumption-driven aspirations. To do this, China needs to persevere with its focus on opening up for investment.
----------------------------
*Professor Siah Hwee Ang holds the BNZ Chair in Business in Asia at Victoria University. He writes a regular column here focused on understanding the challenges and opportunities for New Zealand in our trade with Asia. You can contact him here.