Siah Hwee Ang says it's difficult to envisage the globalisation gatekeepers ever catching up with the trend toward protectionism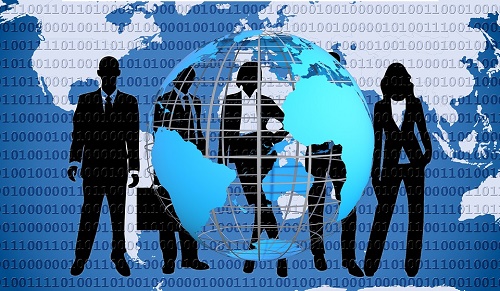 By Siah Hwee Ang*
In last week's World Trade Organisation (WTO) dispute panel ruling, China won several substantial claims against some United States (US) methods of determining anti-dumping duties on Chinese products.
The complaints were brought to the WTO in December 2013.
In this instance, the WTO found fault with US practices of determining dumping margins in some cases of targeted dumping, in which foreign firms cut prices on goods aimed at specific US regions, customer groups or time periods.
The US Commerce Department's practise of "zeroing", where it typically assigns a value of zero any time a producer's export price is above that producer's normal home market price, tends to increase the level of US anti-dumping duties on foreign producers.
The US was upset by the ruling, while China's Ministry of Commerce felt that justice had prevailed.
This is, however, not the first time that China has won complaints against the US.
China seeking to compete
Despite being a member of the WTO for the last 15 years, China is still not recognised as a market economy.
The US has argued for years that China has not yet fulfilled the criteria to be granted market economy status.
The US is often chosen as the third country to which prices are compared.
If dumping is found to have taken place, the importing country can impose a tariff close to the difference between the export price and the market price. This serves as a means of protecting its local industry and prevents exporters from dominating foreign markets.
Come December 11, regardless of whether the WTO grants China market economy status, the Asian country will seek to eliminate the legal basis for countries to continue to use "discriminatory anti-dumping methodology" against its goods.
This makes sense as the WTO does not even define what market economy status means.
Such practices do not allow China to exploit all of its comparative advantages.
Whether government subsidies help to create those comparative advantages is a matter of perspective.
After all, many emerging markets often use state-owned enterprises as vehicles of government participation in business.
Trade-remedy measures and globalisation
In addition to its trade disputes with the US, China also has its hands full with the EU.
The EU is working on new trade defence instruments, to ensure protection for its own producers without discriminating against China.
In the meantime, it makes sense for the EU and China to reach an understanding in order to avoid a situation like the unnecessary trade war that seems to be brewing between the US and China.
China encountered 65 trade-remedy investigations launched by 17 countries and regions in the first half of 2016. This was a 67% surge year-on-year.
There are grounds to believe that trade remedy measures have been abused.
It took close to three years for the current ruling (in favour of China) to be reached.
Globalisation gatekeepers are behind the cycle of globalisation, where protectionism is starting to emerge.
It is difficult to envisage that they will ever catch up with the trend towards protectionism.
But it may also be too much to ask for their intervention. After all, protectionism can only go so far. Sooner or later even so-called "anti-trade" nations will have to come out and play.
----------------------------
*Professor Siah Hwee Ang holds the BNZ Chair in Business in Asia at Victoria University. He writes a regular column here focused on understanding the challenges and opportunities for New Zealand in our trade with Asia. You can contact him here.