If politicians in Auckland and Wellington are so confident about light rail, they should put their own money where their mouths are, argues NZ Initiative's Jason Krupp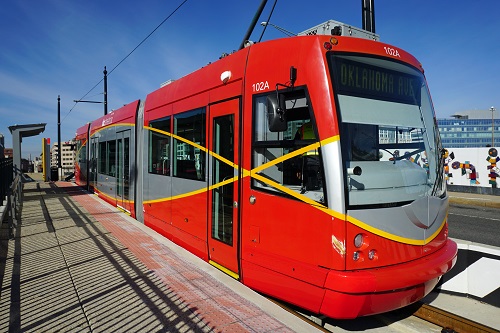 By Jason Krupp*
Light rail is once again a topic of discussion around New Zealand dinner tables after newly elected Auckland Major Phil Goff stated that this transport mode is part of the city's future. Auckland is not alone. The Greater Wellington Regional Council is also looking to review a plan to put in a light rail line through the southern suburbs as a means of fixing the city's congestion problems.
The alarming thing about these proposals is the risk associated with them. A crude rule of thumb when it comes to light rail is these projects almost always come in over budget, never meet deadlines, and seldom achieve usage forecasts.
This is well supported by anecdotal evidence such as Sydney's light rail project in the western suburbs, where costs have blown out by 250%. Washington DC's street car project opened nine years late, and is unlikely to ever recoup the costs of construction, let alone break even.
The evidence is not  just anecdotal. A comparative analysis of 58 rail projects across 28 countries found that the average cost overrun was 44.7%, and of the 25 projects where data was available, average passenger traffic was less than half of what was originally forecast (-51%).
This presents a challenging circle to square. On one hand planners and politicians argue that mass transit systems are needed to solve the worsening congestion problem in cities. Yet the track record of these projects is dismal. Presumably there was a whole lot of analysis to support these projects, so what is going wrong?
According to Oxford University's Bent Flyvbjerg there are probably three factors which account for this.
The first is technical, and relates to imperfect forecasting techniques, honest mistakes and inadequate data. The second is psychological, where project promoters have  unrealistically optimistic expectations about the chances of the project's success. The third factor is related to political-economic manipulation.
Assessing these factors against the track record of infrastructure projects, Flyvbjerg's conclusion is that while the first two play a part to some extent, it is the third factor that more often than not accounts for why bad projects get repeatedly chosen. Essentially, there is a governance problem when it comes to project selection. 
This occurs because funding for projects, like light rail networks, is by its nature limited. And one would reasonably expect that only those projects with a high ratio of benefits to costs would be given the go-ahead.
An unintended consequence of this process is it creates an incentive for project promoters and project managers to deliberately overestimate benefits and underestimate costs to beef up this ratio and get the project over the line. The temptation to tip the scale is especially strong where there is no punishment for doing so, as the project promoters will have moved on by the time the real costs are tallied.
As Flyvbjerg puts it: "The projects that have been made to look best on paper in this manner become the worst, or unfittest, projects in reality, in the sense that they are the very projects that will encounter most problems during construction and operations in terms of the largest cost overruns, benefit shortfalls, and risks of non-viability. They have been designed like that, as disasters waiting to happen."
This problem extends beyond rail. Classic examples of major infrastructure projects that should have never gotten off the ground include the Channel tunnel, the Danish Great Belt rail tunnel, Boston's Big Dig, and the Los Angeles subway project. However, Flyvbjerg notes that small projects are just as susceptible to this kind of manipulation as large projects.
His fix is to put in  sufficiently big counter incentives in place to ensure that project promoters stop producing biased forecasts. At the low end of the scale this involves commissioning independent peer reviews of project proposals, while on the other end he recommends professional and even criminal penalties for those who produce deceptive forecasts.
The question is whether this should be extended to the people who make this promises in the first place. I would argue that the answer should be yes.
Surely if, as Flyvbjerg proposes, forecasters are to be made accountable for the forecasts they produce, those who propose projects should also be made to account for their proposals. The danger is of course that too few projects get proposed because politicians fear to put their necks out, but this could be ameliorated by setting a best practice test. For example, should the costs on a project blow out, politicians that can show the forecasts used to support the project were based on independent and peer reviewed analysis will be absolved of liability.
There are several other upsides. A major one is that it would keep politicians from making unrealistic promises, and taxpayers would get a better look into the true costs of what is being proposed. It is also likely to see fewer white elephant infrastructure projects proceed beyond the concept stage, and the money otherwise allocated to those where there is more real bang for buck.
The light rail line being proposed from the Wynyard Quarter to Dominion Road in Auckland may indeed provide more benefits than costs. Indeed, as has been argued by Greater Wellington Regional Councillor Roger Blakeley, there may be ways of restacking Wellington's light rail project so that it delivers a benefit cost ratio significantly higher than 0.05 (which was what the first cost benefit analysis on this project showed in 2013).
But if they are so confident in these forecasts, let them put their money where their mouths are.
---------------------
*Jason Krupp is a Research Fellow at The New Zealand Initiative, which provides a fortnightly column for interest.co.nz.