Some US families and communities have been hard hit by globalisation but not because it's inherently bad. Rather globalisation's gains must be redistributed more evenly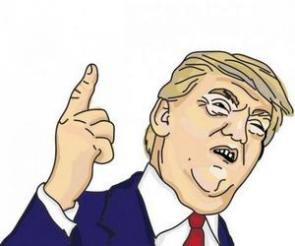 By Ryan Greenaway-McGrevy*
The narratives of Donald Trump's surprising US presidential victory are taking form. 
One of those narratives focuses on globalisation. By promising to renegotiate the North American Free Trade Agreement (NAFTA) and banging on about punishing China for stealing American jobs, Trump was able to resonate with a voter base that has been left behind.  
(There is another narrative that says that he tapped into a lot of latent bigotry, and that narrative should not be ignored. Trump's rhetoric has clearly enabled some altogether barbaric behaviour that cannot and should not be tolerated. But I digress.) 
On the face of things, it does appear that other countries gain more than the US from free trade. The Congressional Budget Office reckons that while NAFTA increased both US and Mexican gross domestic product (GDP), the percentage increase in Mexican GDP was between sixteen to twenty-one times the percentage increase in US GDP. 
With the US getting such a small proportion of the overall benefits, who could blame the self-styled deal maker for thinking that these trade agreements are a rip-off?  
Countries such as Mexico are, however, much poorer than the US, so such lopsided outcomes could be justified on social justice grounds alone. But it is understandably difficult to convince those left behind in the rust belt of America that their woes should be overlooked in favour of people in other countries.
But even if such redistributive arguments fall on deaf ears, we should not judge trade agreements solely in such narrow economic terms. The US gains a lot more from NAFTA than what is captured in those numbers, because the geopolitical benefits of trade agreements stretch beyond the simple maths of gross domestic product or employment. 
The long-term security of the US depends on it having a strong partner south of the border.
Mexico faces significant problems – many of which are fuelled by the consumers of narcotics in the US. While it is far from being a failed state, parts of the country are in chaos, and renegotiating NAFTA on less favourable terms for Mexico would be a big blow to its economy. Should the unthinkable happen and Mexico spiral down into anarchy, the US will be faced with a significant threat sitting on its border. And that would be a huge cost to American taxpayers – wall or no wall. 
In other words, it is in the interests of both Mexico and the US to raise living standards south of the border. Higher incomes mean more money in the public purse to plough back into law enforcement, education, health and infrastructure, creating a virtuous circle to pull Mexico further away from the lawlessness and misery created by its drug cartels. And a strong Mexico is less likely to need or accept assistance from other foreign powers – whose interests may not align with those of the US.  
What is more important is to realise that this does not have to be a choice between Mexico or the rust belt.  
Globalisation has indeed been tough for many families and communities in America, but this is not because globalisation is inherently bad; it is because the gains from globalisation have not been shared evenly. Put simply, there needs to be more redistribution. But that is no easy task in a country where the term 'socialist' is used as a pejorative.
The peso tanked on election night, vividly illustrating how Trump's campaign rhetoric alone is already affecting the Mexican economy – and by extension America's relationship with Mexico. That needs to be repaired – for the sake of both countries. Let's hope that that President Trump is an altogether different prospect than Candidate Trump.
---
*Ryan Greenaway-McGrevy is a senior lecturer in economics at the University of Auckland. Prior to that he was a research economist in the Office of the Chief Statistician at the Bureau of Economic Analysis (BEA) in Washington DC.