Matt Nolan on the Top 10 economic principles to keep in mind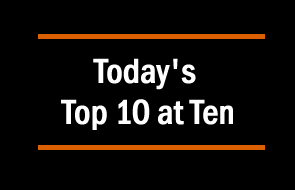 Today's Top 10 is a guest post from Matt Nolan, an economist at Infometrics, and an author at the blog site TVHE.
As always, we welcome your additions in the comment stream below or via email to david.chaston@interest.co.nz.
And if you're interested in contributing the occasional Top 10 yourself, contact gareth.vaughan@interest.co.nz.
See all previous Top 10s here.

The Brexit vote, with Leave voters disproportionately from disadvantaged areas, Donald Trump's election in the United States based on a strong performance in the economically stagnant rust belt, and a growing concern about immigration and the labour market in New Zealand, have made it clear that there are economic issues people are understandably concerned about.  These changes have helped far more people than they have hurt – but the fact that some have lost out is very relevant to those people, and figuring out what policy should do in these circumstances matters.
However, in order to discuss these issues it is important to find some core economics concepts that allow us to understand them.  Instead, it appears that much of the debate has fallen for a number of fallacies – or missed significant issues – which economic logic can help us look through.  Only once we've done this can we reasonably discuss these issues and what can be done.
Most concerningly, the debate based on these fallacies has seen domestic residents in countries blame foreigners – both those onshore and offshore.  By discussing these ideas I hope to point out why such blame is unwarranted and leads us down the wrong path.
1. Lump of labour fallacy:  Work heading overseas
Often people act as if there are some fixed immutable number and type of jobs, as if they have been passed down from on high – this is called the Lump of Labour Fallacy.  As a result, when thinking about workers from outside New Zealand there is a view they are "taking jobs".  However, we can see this view is flawed in two ways:
If someone moves here and "takes your job" they produce and in turn demand goods and services.  This creates demand for additional work – so jobs are created.  Furthermore they do not work alone, an issue we will discuss later.
If someone from overseas "takes your job" then that would free up your time for doing something else – as there is scarcity, there are always other things to be done.
By using this simple starting point we can start to tease out why there is not some fixed lump of jobs, and what issues people may be concerned about in the face of change.
The election of Trump in the US has, in part, come from the fact that a number of people in the Midwest felt that he understood what was going on with them better than the establishment did.  A mixture of technological change and globalisation saw the work many of these people once did get replaced either by machines or by workers overseas.
The lump of labour fallacy tells us that they would find other work.  And they did – generally lower paying work with less economic security.  New jobs were created, but these individuals still felt that they lost from the process.  This is an important part to keep in mind.  It does not have to be like this (as we discuss soon) – but there is potential for it, something policy makers have to be aware of.
Here believing new jobs wouldn't be created was a fallacy – but the fact they have seen their prospects turn down has been ignored.  But before we can think about how to help, we still have a few issues to cover.
2. Lump of labour fallacy:  Immigrants taking jobs
Now in New Zealand the fear is more about people moving here to take work.  Unlike someone overseas producing what you would have, the argument that you end up worse off if someone moves here is much weaker.
Someone that moves to New Zealand is using the same technology as you, they have access to the same capital (at most), they have skills that New Zealand employers are less likely to recognise, and they face the same labour laws.  In other words there is no "unfair" advantage given to them.
So say they do move into a role in New Zealand.  They are also a consumer in New Zealand, purchasing products from the country.  As a result, they also increase demand for non-tradable products within New Zealand.
But say it is a role in your industry that was taken by someone from overseas, and say that you do not make a non-tradable product.  Well, I would also note here that workers aren't just substitutes for each other.  In New Zealand, immigration authorities screen potential migrants for the skills they have, and bias approval towards workers they believe there is a "shortage" of.  In this context shortage doesn't just mean there aren't enough – but also that the labour of these workers boosts how productive other domestic workers are.
For example, you may work in an office – however, your role would have little to no value if it wasn't for the IT team supporting your technology, the strategy team providing tasks for your team to complete for the firm, the sales team providing the final product to the client, and the HR team ensuring that important roles are filled.
Given this bias in immigrant approvals, it is likely that migrants are improving your job prospects rather than diminishing them!
An imperfect way of judging this is with wage data – and it has been the RBNZ's interpretation of slow wage growth being partially due to net migration that has added fuel to the fire of the idea that migrants are somehow taking jobs.  However, they have noted themselves that it is the weaker labour market in Australia that is behind this dynamic – a factor that has held up unemployment rates in both countries implying Kiwis who are out of work no longer feel comfortable heading over the Tasman for work.
As a result, blaming arriving migrants – who in fact complement the skills of Kiwis and help create income for domestic residents – shows a misunderstanding of what is going on.  And is leading to distasteful policy suggestions.
3. Comparative advantage – how specialising on what we are "relatively good at" creates wealth
As nations, when workers and investors in individual countries concentrate on what they are "relatively good at", this implies that more goods and services will be created – so allowing this to happen is a positive sum game.  The technical term for this is Comparative Advantage.
A focus on comparative advantage, and exposing domestic economies to the global market, has seen incomes rise sharply across the world – with the number of people facing absolute poverty falling sharply.
The concern is that people who have skills in a country making the product another country is "relatively good at" will lose out from such an arrangement.  Comparative advantage still holds, but we should be aware of these potential losers and spend some of the gains helping them improve their lot in life.  This is the US Midwest story.
This is made clear by looking at the "Great Reshuffle" in incomes that has occurred.
Bitterness about global trade isn't focused on those it has lifted out of poverty, or the manufactured goods it has made increasingly affordable – but because, especially in the United States, it appears the gains from trade have fallen in the hands of a few while a large group of people have lost income and security from these changes.  Rather than being a critique of trade in general, this is a critique of corporatism – which takes us to the point that competition matters.
Note here though, that Trump's suggestions do not look like a good solution for those groups.
4. Competition matters a lot
When Adam Smith wrote the Wealth of Nations it was not the call for unfettered free markets than many people assume.  Instead, among a large range of other things, it provided a compelling argument against state legislated monopolies. 
During the 18th Century, monopolies were seen as essential due to the large cost of investment involved, the innovation required, and also for the ability for monarchs to grant favour to whom they wished.  It was Adam Smith that discussed how spontaneous order stemming from those acting in their own self-interest could lead to a situation where resources are allocated to those who desire them most.
The most common reason given for why competition matters is a concept called "deadweight loss".  Deadweight loss refers to the missed opportunity where buyers and sellers would be willing to trade at the current price, but don't.  Here a self-interested firm knows that its decision to sell to someone will lower the price of their product, and so they do not sell. 
However, in actual markets the existence of tacit price discrimination (eg sales) often limits these losses IF the firm was some homogenous profit maximising entity – although in a manner that leads to excessive inequalities.  Instead it is incentives inside the organisation of the firm that are more significant, leading to a situation where managers and workers within a firm will exert some of the firms market power by simply doing less work and refusing to take on efficiency improving innovations.
Adding together all the ways that monopolies reduce efficiency suggests that inducing competition can have a large positive impact on economic outcomes – both increasing incomes and reducing inequality.
5. But information and risk matter too
However, competition is not the be all and end all.  Consumers without easily digestible information about what they are consuming can be taken advantage of.  Employers who do not know the quality of a given persons work will be reluctant to hire, especially in times of uncertainty.  People investing in skills can have a hard time deciding what to do if there isn't some clarity about what life path that investment will take them down.
One thing I suspect that all economists, including myself, have underplayed is the level of uncertainty globalisation and technological change – in conjunction with an economic crisis – has created for individuals.  When starting a household or raising a family, certainty has a high value – and the last few years have made people feel uncertain. 
When the safety net was established the call was that "all men in all lands may live out their lives free from fear and want", and although people exaggerate how much social security historically provided that in the past it is fair to ask whether we are meeting the public's view about this principle now.
A key reason why people accept a relatively large government in modern democracies is because they believe government will help to insulate them from risk.  Evaluating this role – and whether expectations meet reality – is an issue everyone involved with economic policy making needs to face.
6. In the long run we're all dead
The famous, and often misused, quote by Keynes "in the long run we're all dead" provides a cutting criticism to many of those who are unwilling to listen to parts of the public disaffected by changes in the global economy.
If I had a dollar for every time I've been told that people/voters are "stupid" and that it is "obvious" that in the long run everyone will be better off I would have a reasonable chunk of change – I wouldn't be rich, but I'd be comfortable.
The thing is, there is a transition that occurs – when economic conditions change significantly some people see the skills they have become very valuable, other people see their skills lose value.  For those who lose, they see their incomes and perceived self-worth decline.  Yes these costs are transitory – but given that, for some, that transition is their entire lives, it is still an incredibly relevant cost.
7. The broken window fallacy
Now surely the answer regarding how to help those who suffer from such transitional changes – give them a job guarantee!  By having society pay them to keep doing their job they do not lose their perceived self-worth or income.
Of course, in a world open to global competition, subsidising an industry (which is what this is) is unlikely to be allowed.  As a result, we could instead move people into government job schemes – not necessarily doing anything, but receiving a wage nonetheless.
To those with memories old enough this may sound familiar to the job schemes that existed in New Zealand up until the mid-1980s.  Such schemes were extremely costly for the taxpayer, reduced the transition of people into work where their skills did have use, arbitrarily ensured that otherwise identical people doing the same work had different incomes, and also made the unemployment statistics look a lot better than they actually were.
In the end these schemes were indicative of something called the broken window fallacy.  Here we see the income paid to these people, but what is unseen is that we are paying people to waste their own time – sacrificing time they could have used to gain something of value (to build skills or do something they enjoy) to produce nothing, and sacrificing the other things this income could have been spent on (eg new roads).
This is often noted as a critique of Keynesian economics – but that is a little unfair on Keynes.  The situation he described where you would employ people to do nothing was very temporary and related to a messy breakdown in the spontaneous order we discussed above.  He would not have supported the idea of long lasting jobs of no value – instead he expected that we would all be working shorter hours and enjoying more leisure time.
Now this is not to say that active labour market policies (which include government mandated work) don't have some role – but the evidence on such schemes is mixed and the key messages are that they must be designed carefully and that even then their effectiveness is uncertain in a changing world.  Furthermore, insofar as such schemes subsidise the employment of those who are out of work they may – in turn – reduce wages for those who are employed in similar roles.
8. Incentives matter – why individual liberty is important
For all the empathy we may feel for those who see their job roles become less valuable due to technological change and open markets, let us not treat these people like children.
If this happens to my role – which is imaginable – I would hardly want to be treated like a victim.  Instead I would demand an opportunity to try to show I can do something and do it well.  If all we do is talk about income support and how sorry we feel all we are doing is demeaning people in our society.
Furthermore, the fact is that technological change and globalisation are helping many people, including the very worst off in the world.  The final outcome of such change is where we should want the world to move – not where we should be hiding from.
As a result, although we should help each other with any such transition – we also have to take some responsibility for the choices we make in our own lives about how to insure ourselves against such change.  Job insurance, saving, investing in skills – these are all pro-active steps we can take to make sure that we benefit from these changes.
From what I can tell, many people believe that it is unjust that they have to face these risks when they don't believe that the post war generation had to.  And this is a view I can understand – although we need to ask whether it is true, or whether governments simply pretend they can do more to protect us than they really can.
However, if we do view matters that way, then having government support those willing to make the transition – subsidising education, offering a safety net that incentivising developing skills and engagement to the labour market, pooling insurance – are all ideas that can be justified.  But we do already implement all these policies; the question is instead whether we do enough.
But none of this suggests taking away the incentive for individuals to change as the world changes.
9. Prices represent scarcity
So what is the main way people get an idea of what training to do and what occupation they should move towards.  Wages.
No matter how much people enjoy complaining that it is unfair a certain person is paid more than them, it is generally the case that relative wage rates represent how scarce that type of employee is.
If, after the Global Financial Crisis, 100,000 New Zealanders went out and worked on a post-graduate economics education then the flood of new economics graduates would reduce my wage – or since many of them would simply be better economists, I would likely be forced to move into a different industry.
Now you may point out that undertaking such an economics education is expensive and difficult – and when people have to look after families, and have different interests, this is unlikely.  And I would agree – this is the crux of the issue.
If people have different interests, then we need a higher wage to incentivise people training to do the job.  If people have a family and so are unable to find the time to train, then we have to ask whether the opportunity society has provided people is seen as fair.
If the outside option people have from a certain job is very bad (eg either work for me or starve to death) there is a power imbalance – those people are being taken advantage of.  The low wage still shows that there isn't much scarcity, but the low level of scarcity is due to a group of workers not having much choice.  By introducing policies that redress this (eg paying the benefit while training, increasing the weekly payment on the benefit) we deal with this – but in order to justify that we need to have the conversation about what we think is fair.
10. As long as scarcity exists, economic principles matter
If we lived in a society where we were plugged into VR machines that filled our every desire, while machines kept us fed and alive, we'd be in some form of the Matrix – but we would also be in a post-scarcity society.
However, such as society doesn't exist – and even in a situation where all our material needs and every conceivable material want is available due to technological change, without subtracting from natural capital, our social and other psychic needs and desires will remain unsatiated.
As long as there is some scarcity, the economic principles regarding the availability of jobs, comparative advantage, and the role of government in providing opportunity will remain pertinent.
What has occurred with the global economy and technology is a positive sum game – not a zero-sum game.  There is no need to reverse progress to help those who may have lost out – but keeping these principles in mind we enjoy the gains from progress while helping to give a hand up to those who feel left behind.