A Singapore solution to Wellington housing, or Sling it in the crazy bucket?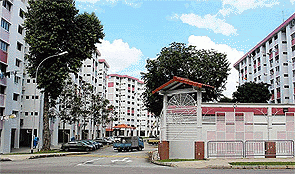 By Alex Tarrant
Wellington City councillors could be forgiven for feeling a bit left out when it comes to the nationwide debate on affordable housing.
Despite price and rent rises in the city showing no signs of slowing while those in other centres cool off, the focus has remained on Auckland values, Auckland's development pipeline and Auckland Council's urban plan.
Wellington has even been ignored to the extent that it isn't eligible to borrow from the government's $1 billion housing infrastructure fund because it isn't deemed a 'fast-growing' area like Auckland, Hamilton, Tauranga, Christchurch and Queenstown.
But that hasn't stopped councillors in the capital discussing how to ensure the local market does not end up becoming like the "speculative bubble of Auckland," as one representative said at Thursday's council meeting.
While the meeting was primarily to discuss a plan to build 750 more council-owned social housing units over the next 10 years, a side-discussion may have revealed the direction Mayor Justin Lester wants the city's housing officials to take.
Speaking in support of Wellington's Draft City Housing Strategic Investment Plan, Lester urged councillors to keep in mind the example of Singapore, where about 80% of the city-state's inhabitants live in flats built by the central government's Housing & Development Board (HDB). About 90% of these tenants own their flats outright.
The HDB was set up by Singapore's newly independent government in 1960 to provide access to rental housing, and this was soon boosted to promoting home ownership. City residents can purchase a flat from the HDB directly or via a resale programme.
There have been various tweaks, but the scheme effectively remains the same as when introduced. Over the years, changes have been made surrounding choice and variety of the units. Flats range from small one-bedroom affairs to four-bedroom flats meant for multi-generation families.
Price is at cost of construction and land less a certain (secret) discount – effectively pricing HDB homes below market prices. The government provides grants for first home buyers and those on low incomes. Minimum occupancy periods and resale levies are designed to discourage people from flipping the units for a quick buck.
Funds are available to prospective buyers from Singapore's Central Providence Fund, a compulsory employee/employer retirement savings plan – think how KiwiSaver works in New Zealand.
There have been some bumps in the road. Oversupply after the Asian Financial Crisis led to the imposition of a build-to-order scheme rather than having government guess how many units would be needed.
And house price rises on the back of a net migration boom in the lead up to Singapore's 2011 election saw the government impose various measures to cool the market. These included higher stamp duties for sales within three years and debt servicing ratios – think our Reserve Bank's macro-prudential tools.
Singapore nationhood, Wellington cityhood
Wellington Mayor Lester praised the HDB initiative as having been central to the creation of a strong sense of Singaporean nationhood.
Deputy Mayor Paul Eagle harked back to councillors' forebears in the 1950s and 60s who built houses for workers in key city occupations. There was no stigma attached to this or to those living in state housing at the time, he said.
Another councillor urged colleagues to shift their thinking from "social housing to city housing."
It's no accident that the stance held by Lester and Eagle resembles the Labour Party's KiwiBuild scheme – both are members of the party, with Eagle set to leave the council at September's national election to replace Annette King in the city's Rongotai electorate.
And it is no accident that housing is set to dominate the agenda for the 2017 general election. If a Labour-led council not even deemed fast-growing is discussing a massive city-led home building scheme, others might be wise to look as well.
---
Interest.co.nz invites readers' comments on whether such a scheme could work in New Zealand's major cities? What tweaks would be required to fit the local context (more available land, less demand for 'cookie-cutter' housing). Do we even need to look this far due to the government-led house building scheme already underway in Auckland?
Read more on the HDB scheme in this 2014 paper from the National University of Singapore and on the HDB website.