Alex Tarrant looks into Overseas Investment Minister Mark Mitchell's comment that Stats NZ was doing work to capture 'a lot more' data on land purchases by foreigners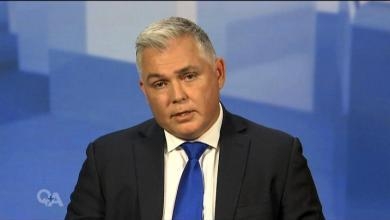 By Alex Tarrant
Just what is the Government doing to increase its awareness of how much New Zealand residential property and land is foreign-owned?
The Minister responsible for the Overseas Investment Office suggested recently that a new work-stream had been developed by Land Information New Zealand (LINZ) and Stats NZ to knuckle down on ownership not captured by the Overseas Investment Office process.
Land Information Minister Mark Mitchell had the following exchange on TVNZ's Q&A a couple of weeks ago:
JESSICA Is it robust, though, minister? Because we can't quantify how much of New Zealand land is actually foreign-owned. The OIO looks at iconic and special land, but a piece of land that's owned by a Chinese buyer or a Russian buyer that might be quite beautiful but doesn't meet that iconic status, that's not captured in those figures.

MARK I think that Statistics New Zealand actually is developing processes that allows us to capture a lot more of that information.
Sounds like something's happening, right? Well, not as much as you'd think.
That Mitchell answered that question with that statement appears a bit disingenuous when you hear what Stats NZ helped out out on.
Asked about the comment and whether there was a specific work-stream in place at Stats NZ on the issue, a Stats spokesman said: "Stats NZ is assisting Land Information New Zealand in their work on land ownership information. Please refer to LINZ for further information on their work."
So far so good. I went to LINZ. A spokesman elaborated:
As a result of amendments made to the Land Transfer Act in 2015, LINZ collects tax-related data when people buy, sell or transfer property. This is collected to help Inland Revenue follow up on those people who have tax obligations. We are also required to ask questions that help inform housing policy. This information is collected through a tax statement.

We have carried out some work to improve the tax statement for gathering this information so that the next report, covering January to March 2017, will allow transfers involving work or student visa holders to be separated out. Statistics NZ were involved in this work given their expertise in questionnaire design.
Before we go on, this piece is in no way designed to be critical of Stats NZ. They're the Government's premier questionnaire designers. Another department asked for help, and they gave it. That's fine.
I just don't think the Land Information Minister should get away with claiming Stats NZ is developing a process to capture "a lot more" foreign ownership information when the work being done is trying to improve an existing questionnaire that has been used for more than a year, and where that work involves trying to get people to better remember whether they are in the country on a work or student visa.
The government's 2015 Land Transfer Amendment Bill was designed to make it easier for the Government to gauge the level of NZ property purchases by foreigners (well, non-NZ tax residents, to be specific).
The amendment introduced the quarterly publication of figures used to show a miniscule amount of property purchases are made by non-tax residents. It has allowed for government lines such as "in October to December 2016, 2 percent of property transfers involved overseas tax resident buyers."
But the data collection methods received a bunch of criticism.
In fairness, LINZ itself said it was improving how it gathered information on a question asked to home buyers and sellers as to "whether they or their immediate families were work or student visa holders and, if so, if they intended to live on their land."
The results to this question are inaccurate and should not be used as 48% of those who answered as if they held a work or student visa, also claimed the main home exemption (that is only available to New Zealand citizens and residents).

We have made improvements to the way we gather this information, and will have precise information on transfers involving work or student visa holders in the report covering January to March 2017.
And that is what Stats NZ was helping out with. Not as exciting as it sounded on the telly.
Oh, and just so you know, Mitchell is Minister for Statistics as well.
*This article was first published in our email for paying subscribers. See here for more details and how to subscribe.