Siah Hwee Ang says whilst Brexit and Trump have hogged the headlines, it remains important to keep an eye on developments within China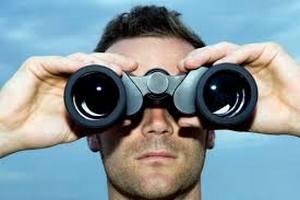 By Siah Hwee Ang*
Brexit and the US presidential election captured much of the world's attention in the second half of 2016. The UK recently triggered Article 50, starting the process of Brexit, while the effects of the US election are ongoing. 
Although not in the spotlight, a lot has been happening with regard to China's changing role in the global economy. 
Have we got a new world economic order as some suggest? If so, what does that mean? If not, where is China heading, what are its priorities, and what impact will it have on the global economy?
These are hard questions to answer. 
At 6.7 per cent, China's contribution to global economic growth was 33.2 per cent in 2016. 
With this growth rate and the size of the economy sitting at US$11 trillion, it is no surprise that China's role in the global economy is changing. No other economy in the last few decades has come close to US$10 trillion. 
A good starting point to see how the country is changing is to look at the list of major initiatives that China is undertaking.
In no particular order, this list includes: market orientation and anti-monopoly measures, eliminating over-capacity, stimulating domestic consumption, improving supply-side quality, moving away from the one-child policy, urbanising and clustering, combating corruption, reforming state-owned enterprises, facilitating foreign investment into China, internationalising the yuan, promoting foreign acquisitions, financial reforms, and infrastructural and logistical developments around the One Belt One Road initiative. 
While likely to point the country in the right direction, these major moves can conflict with one another. Further, foreign companies in China may be affected by some of these internal reforms and initiatives. 
Those outside of China are scrambling to keep their finger on China's pulse. The effect of not doing so can be devastating. Just think of the effect of the Chinese yuan depreciation in August 2015.
China will continue to battle hard this year on its status as a market economy. The fact that the terms and conditions of China's accession to the World Trade Organization are subject to different interpretations is in itself a puzzle. Nonetheless, China is crying foul. 
At the same time, the world is moving towards a protectionism mode as countries are increasingly unable to protect their own interests under the globalisation umbrella.
China's showpiece in the global financing world, the Asian Infrastructure Investment Bank (AIIB), issued more than US$1.73 billion worth of loans in the year following its inception. 
It recently approved a further 13 countries to join its 57 founding members. Last week, the bank also approved US$285 million to finance infrastructure projects in Indonesia and Bangladesh, co-financed with the World Bank and the Asian Development Bank. 
The One Belt One Road initiative continues to pick up speed. Many more countries are looking to join the 64 countries already involved in the project. 
In fact, New Zealand became the first Western country to sign a cooperation agreement on the initiative. Presumably, this is the starting point of New Zealand's engagement. Exactly how it will work and how New Zealand can benefit still need to be worked out over time. 
One other major impact that we are seeing is China's capital outflow control. While there are reasons to believe that slowing this outflow is unlikely, the signs provided by mergers and acquisitions across the globe suggest otherwise. In the first quarter of 2017, the value of announced outbound deals from China dropped sharply to US$23.8bn, its lowest quarterly level since 2014. 
In 2016, Chinese companies agreed on about US$222bn worth of deals. This means that unless the mechanisms of capital control are relaxed, we are likely to see a major drop in cross-border deals by Chinese companies. 
This last example is a good illustration of how China's own internal reforms might affect the global economic landscape. 
China's influence in the global arena should mean that we should not just keep an eye on developments with China, but also what's happening within China.
-------------------------------
*Professor Siah Hwee Ang holds the BNZ Chair in Business in Asia at Victoria University. He writes a regular column here focused on understanding the challenges and opportunities for New Zealand in our trade with Asia. You can contact him here.