Siah Hwee Ang says this country needs to take the initiative and help itself to become the South Pacific hub of China's One Belt One Road policy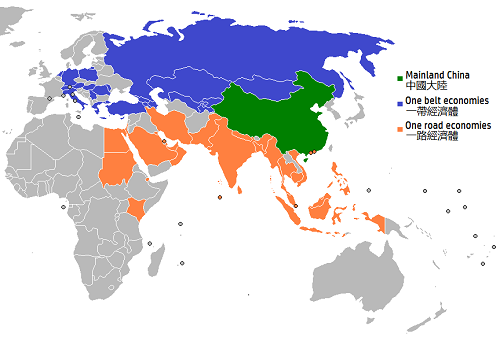 By Siah Hwee Ang*
New Zealand signed on to China's One Belt One Road (OBOR) initiative during Chinese Premier Li Keqiang's recent visit.
The agreement is broad—it indicates that the two countries will jointly explore opportunities to work on activities relating to the OBOR.
Effectively, it kick starts a process in which NZ will look into ways to work with China on the OBOR, and vice versa.
We can expect China to be way ahead of us in this process as the OBOR was initiated more than three and a half years ago, and the country already has a fair idea of what it wants to achieve.
At the same time it comes as no surprise that the two countries have begun negotiations around an upgrade to the existing free trade agreement.
The length of this new negotiation will really depend on how well each party balances what it wants and what it is able to get from the other.
Nonetheless, it is clear that OBOR is not about trade, though it enables trade.
OBOR focuses strongly on infrastructural development to enhance policy coordination, facilities' connectivity, unimpeded trade, financial integration, and people-to-people bonds.
So, trade is just one element of the initiative.
The right frame of mind for engaging with the OBOR is thus not one about more trade, but rather one of investment.
This is where the OBOR does not resonate well with many mindsets in New Zealand.
The tendency to associate OBOR with infrastructural development alone doesn't bode well for New Zealand's involvement as the country is not known for being strong in this area.
It seems then that New Zealand's chance at participation is through its founding membership in the AIIB (Asian Infrastructure Investment Bank). The AIIB largely funds infrastructural development relating to the countries involved in the OBOR.
There is no doubt that the OBOR is an infrastructural behemoth, with an estimated US$4 trillion of investments in port, road and rail projects over time - about a quarter of which will be in Asia.
There are already signs of favourable outcomes, not just for China but for other countries involved.
Since the inception of the OBOR, trade volume between China and the countries along the OBOR routes amounted to US$3 trillion, investment in these countries reached US$50 billion, and newly signed contracts exceeded US$305 billion.
During this time, a total of 56 economic and trade cooperation zones have already been built by Chinese businesses there, generating nearly US$1.1 billion in tax revenue and creating 180,000 local jobs.
But with investment in port, road and rail projects comes the need for all sorts of systems that rely on skilled individuals and access to localised ecosystems and knowhow.
This is where New Zealand has a good chance at getting involved. After all, the country is heading towards a technology brand that pushes our tech companies to think internationally.
New Zealand is also the only country in the South Pacific to have signed the OBOR agreement with China.
It needs to take the initiative and help itself to become the South Pacific hub of the OBOR.
This is a small reward for being patient, as it was unclear for a long time if the OBOR would even come to the South Pacific.
In the grand scheme of things, New Zealand will always be a small player in China's OBOR initiative.
But we cannot afford not to be involved. Many of our largest trading partners are on the OBOR routes. A more seamless network will ease trade and will potentially affect trade with New Zealand.
Given the OBOR's broad coverage, the onus is on all key actors within New Zealand to take the first steps towards engaging in the initiative in a more formal way.
A wider awareness of what it means for New Zealand to have signed the OBOR agreement will be one of a few major starting points.
---
*Professor Siah Hwee Ang holds the BNZ Chair in Business in Asia at Victoria University. He writes a regular column here focused on understanding the challenges and opportunities for New Zealand in our trade with Asia. You can contact him here.