Motu on Budget winners and losers, getting the 50s out of economics, poverty as a disease, the new Silk Road, smiling as a proxy for diversity, and the problem with 'and'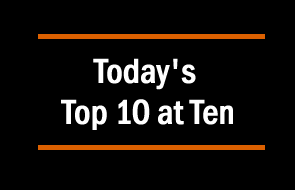 Today's Top 10 is a guest post from Kate Preston, Sally Owen, Loïc Henry, Hannah Tuahine, Edmund Lou, and Nathan Chappell of the Motu public policy and research institute
As always, we welcome your additions in the comments below or via email to david.chaston@interest.co.nz.
And if you're interested in contributing the occasional Top 10 yourself, contact gareth.vaughan@interest.co.nz.
See all previous Top 10s here.

1) Budget 2017 analysis of real per person spending shows real winners and losers, Victoria University of Wellington and the New Zealand Initiative.
What changes to government spending in the 2017 Budget look like after adjusting for inflation and population changes. 
2) Seven ways to transform 21st century economics and economists.
Every economics student has, at some point, bemoaned old-school economic foundations. Universities using textbooks of the 1950s, with theories from the 1850s, don't help matters. Kate Raworth went ten steps further and wrote a book about it. In this article, Raworth puts forward the seven major lessons she would like economists to adopt to modernise their thinking. These range from moving from rational economic man to socially adaptable creatures; embracing complexity; and markets needing to become ecologically regenerative by design. 
3) Why poverty is like a disease.
The author, Christian H. Cooper, rose from rags to riches, but is here to tell us the great American meritocracy is a great myth. Outlining recent research into epigenetics, he highlights the ways in which poverty mentally cripples people, and how this can be passed along to their children. Some point to Cooper's life story as evidence that the hardworking will succeed. He responds that his is a story of luck, and that until we banish the myth of the bootstrap we are condemning millions to undeserved suffering.
4) Basic income versus targeted transfers.
Current social policies may not be adequate for achieving the universal basic income goals of redistributing the gains from automation and globalisation, providing efficient buffers against economic shocks, and advancing the reallocation of jobs and skills. There is considerable doubt about whether a truly universal income can be implemented, and these five straw men show that the lines between basic income and targeted assistance are blurred in practice. However, considering a basic income has the merit of guiding the debate towards refining targeted transfers and creating a more cost-effective anti-poverty policy.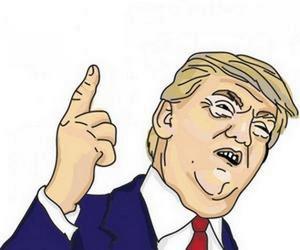 5) The Paris Agreement: As Trump pulls out, governors jump in.
Even as President Trump announces a US withdrawal from the Paris Agreement, governors from states representing almost 15% of the countries emissions banded together to continue working towards meeting the targets of the global accord. Many businesses are also stepping forward to help lead the charge, including Dow Chemical, Dupont, Goldman Sachs and Procter and Gamble. 
6) Letter in support of the nomination of Kevin Hassett to be chairman of the Council of Economic Advisers.
A group of economists has written an open letter supporting Donald Trump's nomination of Kevin Hassett to be Chairman of the Council of Economic Advisers. The group includes every living CEA chair, except Janet Yellen and Joseph Stiglitz. Hassett is known for his research on tax policy. If Hassett is successfully confirmed, his knowledge would greatly help the tax reform proposed by the Trump administration. Hassett may also advise Trump against pulling out of the Paris climate agreement. 
7) Will China's new Silk Road be green?
At a time when the US is turning inwards, through the Belt and Road Initiative China is poised to launch "globalisation 2.0", a self-proclaimed inclusive mode of development. From the outset, BRI was in part designed to absorb China's overcapacity in steel and cement production to boost the domestic economy. Whether the new Silk Road brings environmental devastation or a new era of Chinese global resource stewardship and sustainable development will depend heavily on how China approaches this initiative.  
8) Why Americans smile so much, Olga Khazan.
According to this article, research shows that countries with relatively high levels of immigration have had to use more nonverbal communication, and therefore smile more. Inhabitants of more ethnically diverse countries are more likely to feel that their emotions should be expressed. In more diverse countries, people are more likely to think that smiles indicate the desire to be your friend. On the other hand, people from relatively homogeneous countries are more likely to think smiles represent superiority. 
9) Researcher rebellion at the World Bank.
The World Bank's chief economist, Paul Romer, has ruffled feathers by requesting clearer writing by researchers. In particular, he refused to approve publications that use the word 'and' too often, which can emerge from unfocused and empty writing. The amusing consequence: he has been stripped of management duties, though remains chief economist. 
10) Is truncating the y-axis dishonest?
Is truncating the y-axis dishonest?

By @bill_easterly pic.twitter.com/pfMl4IDcwZ

— richard shotton (@rshotton) May 20, 2017