UnitedFuture's Peter Dunne interested in allowing first 10 years of student loan repayments to be channelled to KiwiSaver first home deposit scheme, writing off that portion of a student loan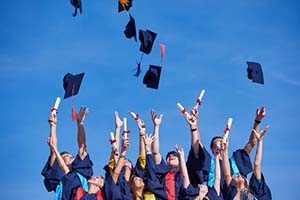 By Peter Dunne *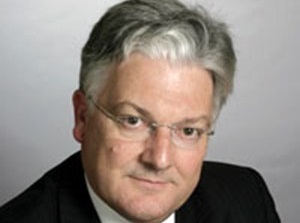 Claims this week that no-one seems to know how many affordable homes have been built in Auckland have re-ignited the housing debate in a shallow, unhelpful way of silly political point scoring which houses no-one, but more importantly, has also highlighted one of the basic flaws in our current approach.
Everyone, it seems, is flapping around bemoaning a housing crisis, and calling for something to be done. Things, we are told, are happening; new home approvals are allegedly at record levels; the construction industry is crying out for labour as it struggles to meet the demand; yet, now we hear banks are tightening lending criteria, even for first home buyers, to dampen demand.  Meanwhile, in Auckland, a number of previously designated special housing areas have been abandoned without one house ever having been built on them. And there are still too many stories of people who are at worst, homeless, or at best, living in grossly inadequate accommodation.
So, how can this be, despite all the apparently frenetic activity to the contrary? Ever increasing activity like a gyroscope out of control and without a clear purpose does not a crisis solve. Yet that is precisely what is happening at present. So it is hardly surprising that no-one seems able to say exactly how many affordable houses have been built, or even what constitutes an affordable home.
To stop these ever rapidly decreasing circles imploding there needs to be, as UnitedFuture has long argued, a clearly defined national housing strategy. And that strategy can only be developed after a special summit bringing together all the major players to design it, and then agree to abide by it. Central and local government need to be working far more closely together, with each other for a change and not against each other as has too often been the case. The banks and the building industry need to be at the table too to develop the plans for genuinely affordable homes for young families, and to ensure that the funds and the workforce are there to meet the demand. Social housing providers also need to be involved, both to ensure there are homes for those in need, and to work alongside private landlords to provide transitions from  emergency housing to affordable rental properties, and then ultimately to a home of one's own. Without all these elements working in concert we will not make progress, and the current problems will simply multiply.
Worse, the sense of induced panic this will cause will produce extreme solutions – like Labour's ill-fated plan not to sell homes to people with foreign-sounding names, or the thinly disguised anti-immigration of xenophobia of the likes of New Zealand First.
We need to life our sights above that negativity and become much more innovative in helping assist young families into their first home. UnitedFuture wants people to be able to capitalise in advance their Working for Families entitlements each year to assist with home ownership. There are other things we should be looking at as well. We believe half the homes the government will build over the next few years should be set aside as rent-to-buy homes, where families could use their rental payments to build up equity in their house to the point where they can buy it outright. We are also interested in share equity schemes whereby people might buy a portion of a house – say 40% – and rent the remaining 60%, using the equity built up by the portion they own to buy a greater shareholding as time goes by, until they have bought 100% of the home. Another option we are interested in is allowing people to convert their student loan repayments for up to the first ten years to a Kiwisaver scheme and to use those repayments and the interest earned as a housing credit towards a first home. **
The combination of a coherent national housing strategy to which all the major players are signed up, and innovative funding arrangements of the type we are proposing will go a long way towards addressing our national housing crisis, and restoring dignity and hope to ever despairing young families. These ought to be priorities for a compassionate society that cares about ensuring a better deal for future generations.
___________________________________________
* Peter Dunne is the leader of the UnitedFuture Party and MP for Wellington's Ohariu electorate. He is the government Minister of Internal Affairs, Associate Minister of Health and Associate Minister of Conservation.
** The move would effectively act as a write off of that person's first ten years of student loan repayments, Dunne told interest.co.nz. "For the first ten years the repayments would go into Kiwisaver, rather than the Consolidated Fund, so it is equivalent to a write-off, provided the funds are then used for housing purposes," he said. UnitedFuture already has a policy calling for free tertiary education.
You can read all published party policies for the 2017 election here.