The NZ Initiative's Jenesa Jeram on whether social programmes work, the perils of planners, why people don't vote, solving the housing crisis, genetic engineering, hooking up with economists, and more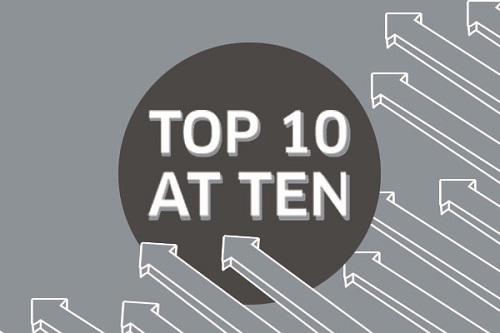 Today's Top 10 is a guest post from Jenesa Jeram, a policy analyst at The New Zealand Initiative.
As always, we welcome your additions in the comments below or via email to david.chaston@interest.co.nz.
And if you're interested in contributing the occasional Top 10 yourself, contact gareth.vaughan@interest.co.nz.

Elections are rarely the time for serious policy discussion, and they tend to bring out the worst in some otherwise top personalities. There are still a couple more weeks of horse race politicking endure, so here are some meat and veges (and a bit of junk food too) to make sure you get a well-rounded media diet.
1. There's an app for that...
Good social policy should be based on what works, not just what sounds nice. But could you guess which social programmes are effective just by hearing about them? This quiz looks at US social interventions, but imagine if we had a similar app to judge election promises. Or better yet, one that told us the cost-effectiveness of social policies too. The US is way ahead of New Zealand when it comes to measuring and publishing this sort of evidence (check out the costs and benefits of boot camps).
"We've described ten major US social interventions, and you'll have to guess whether they had a positive effect, no effect or negative effect.

The interventions were taken from those reviewed by the Campbell Collaboration, which brings together all the highest-quality research that's available on major social interventions to decide whether they're effective or not."
2. Measuring social programmes
On that note, is it fair to say that most social programmes don't work? When it comes to social policy, there is a real dearth of rigorously tested interventions. At best, you risk only having a small effect. At worst, you risk having a negative effect. Nevertheless, this article makes the case that while evidence-based policy is important, of even greater importance is choosing the right problem in the first place.
"It's hard to say what fraction of social interventions "work" because:

Only a couple of percent are ever rigorously measured, and many studies are underpowered.
This makes selection effects potentially serious. If researchers tend to study more promising interventions, then the results will paint an overly optimistic picture.
The proportion that "works" is sensitive to (i) the studies that are included, (ii) the outcomes that are included, (iii) where you draw the line for statistical significance, (iv) where you draw the line for effect size relative to cost, (v) whether you focus on individual studies or meta-analyses, and how broadly you aggregate, and (vi) which area you focus on (e.g. health vs education).
A significant fraction of this research might not be trustworthy due to the replication crisis ("p hacking", publication bias, etc)."
3. Planners exercise their minds (badly)
If you ever feared politicians becoming drunk with power, spare a thought for how free market economists view planners. Lifestyle economist Chris Snowdon has a go at central planners wanting to 'incentivise' (pay) people to exercise. For what it's worth, I think I burned a fair few calories just from chuckling to myself.
"How do you design a town to encourage physical activity without banning cars and chairs? I don't know, and neither does NHS England, so it held a 'design for life' competition to get some ideas. When the winners were announced this week, the chief executive of the NHS, Simon Stevens, said: 'The NHS makes no apologies for weighing in with good ideas on how the built environment can encourage healthy towns'. There was no need to apologise because the ideas were not good. On the contrary, they were so fantastically bad that the mind boggles at the thought of what the losers came up with."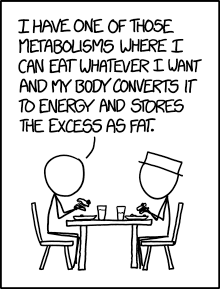 4. Why people don't vote
Working in Wellington, it is easy to get caught up in the flurry of polls, minor political scandals and puff pieces. Every now and then, it is good for us Wellingtonians to remember that most of the time, the rest of the country just don't care. Consider Manurewa in South Auckland, which has one of the lowest voting rates in the country. Here is a colourful and revealing piece about the people of Manurewa and why they don't vote.
"I asked Archer, unemployed, whether he would vote. "Nah, too much effort looking into who does what. I'd be voting blindly, and there's no point in voting blindly." I told him that the suburb had one of the lowest voter turnouts in the country. "So people round here really don't care," he said, the emphasis on the second-to-last word adding a grim kind of pride to his response."
5. Labour's GP policy
Remember ACT Party leader Jamie Whyte? New Zealand libertarians might recall him as a brave, smart and ideologically consistent leader. Most other New Zealanders probably only remember him as that guy who made some comments about incest. Well, he's in London now writing for the Institute of Economic Affairs. Here he is on Labour's GP policy. I hope no one has told him about National's spending promises this election...
"Instead of paying at the GP's reception, you will pay through your taxes.

That's not quite right. Your tax bill won't go up by $10 for each visit you make to a GP. Rather, your tax bill will depend on your income, and will bear no relation to how often you visit the GP. Going to the GP will be cheaper for those who do it, even if the cost of supplying it is unchanged. So people will go to the GP more than they now do, and the total amount of money being spent on GPs will increase."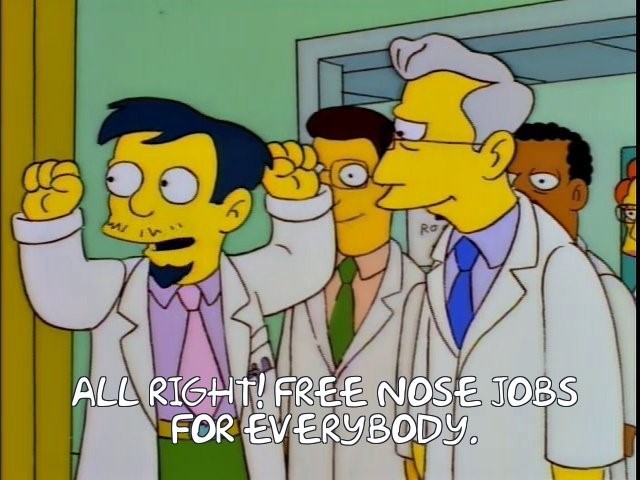 6. Hitting the ground running on housing
We've got a housing crisis on our hands and whatever government we end up with, they will have to hit the ground running. The Economist looks at how to solve Britain's housing crisis, and recognises the relationship between local and central government as a major contributing factor. Sound familiar? It's time for New Zealand to address the issue too.
"Councils miss out on much of the extra local tax revenue from new houses, because it is hoovered up and redistributed by central government. But they are lumbered with the cost of providing local services for newcomers. That should change. Councils should be allowed to charge taxes that reflect the true values of properties—and keep the proceeds."
7. Regulating genetic engineering
I'd like to think we're a long way off having these discussions in New Zealand, but you never know. Economist Tyler Cowen discusses the future of regulating genetic engineering. Could politicians really resist if voters demand choice over engineering favourable genetic traits?
"We might expect that the regulators will say no to the most dangerous applications of genetic engineering, but can we be so sure? The techniques will be available in many different countries, and over time the more lax standards will have greater influence, if only through "genetic engineering tourism." Parents are also a potent voting bloc, and if they really desire such choices, they may end up getting their way."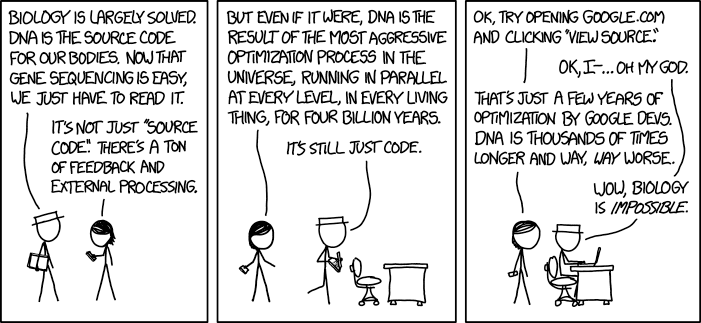 8. Solving youth unemployment
Youth unemployment has been a concern of all the political parties, but it cannot be solved by politicians alone. Solutions need to consider the perspective of employers, the perspective of young job-seekers, and most importantly why there is a discrepancy between the two. The Attitude Gap is a collaborative project that looks at the clash of attitude, cultural norms, and expectations that exist between employers and youth in South Auckland. The report and findings provide some unique and useful insights that have been missing from the conversation so far.
[From the Executive Summary] "Anecdotally, employers say they struggle to find local candidates with the 'right attitude'. On the other hand, young people report that the experience of applying for jobs and encountering workplace culture is like entering a foreign country, with unfamiliar and invisible practices, language and rules."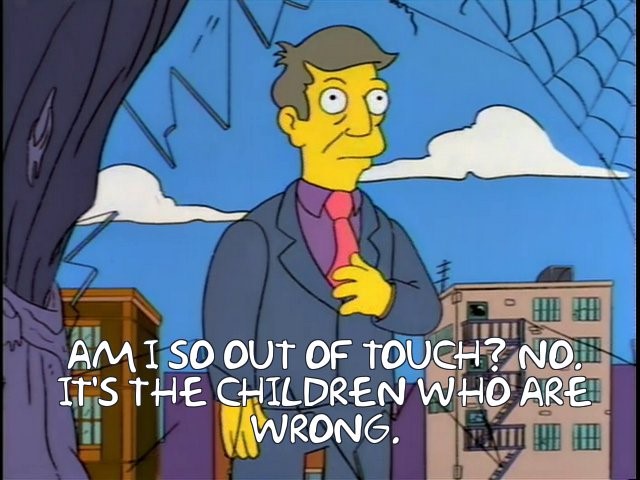 9. For the love of the country
Economist (and my colleague) Dr Eric Crampton loves New Zealand so much he wrote a whole essay about it. He's happy that New Zealand isn't adopting the same crazy policies as the rest of the world, but warns us that we can't get complacent. Overly bureaucratic regulations could ruin our sane oasis. For a taster, check out the first two chapters on The Spinoff. If you can get past the Canadian accent, the podcast is worth a listen too. The full report is available here.
"Living in New Zealand and focusing on our very real social issues, it's easy to forget that there are many things we do quite well. Or, to put it another way, that things are frequently a lot worse in other countries, even advanced prosperous ones. Over the next couple of weeks we serialise an epic essay from the New Zealand Initiative's Eric Crampton, exploring what life is like in and out of New Zealand."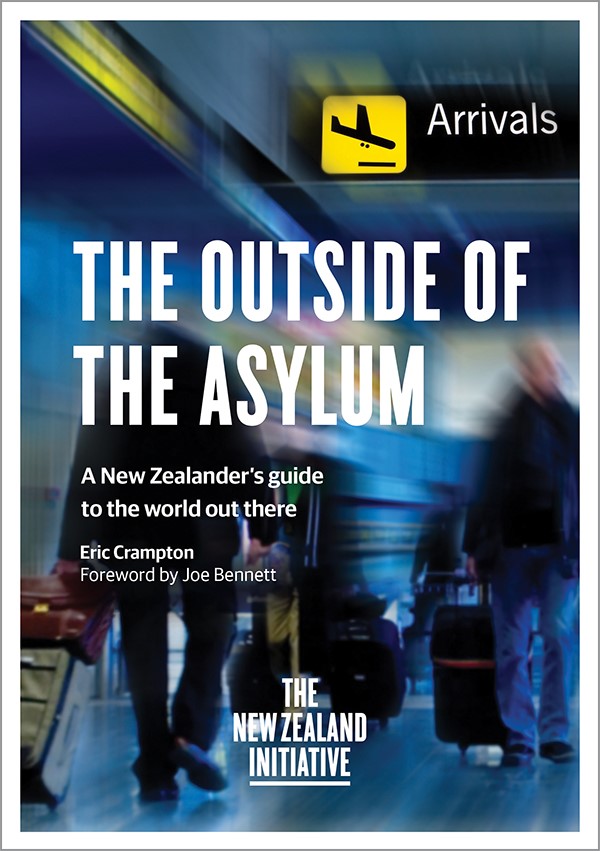 10. "Relationship advice columns are strangely silent on how to hook up with attractive economists."
Hey, it's Friday and even economists need love.
"Even if you weren't each other's first choice, you'll stick together because no one you prefer will match with you. It might not sound romantic, but let's face it, you haven't got any better options."