Winston Peters says we're now in compromise territory; National wasn't a fan of the Auckland Port to Whangarei move, but something has to be shifted up there; Is the answer across the water?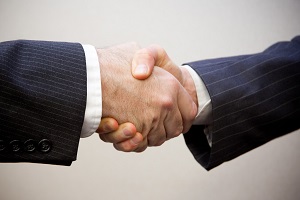 By Alex Tarrant
We've now got to compromise territory over some of the key policy sticking points between New Zealand First and the two major parties.
This indicates to us that we might not just be seeing a National or Labour policy platform with the addition of a handful of New Zealand First infrastructure projects, scoping studies or support of bills to Select Committee on the side to keep Winston's lot occupied for the next few years.
In other words, we're looking at getting something in between the mammoth 1996 manifesto between National and NZ First and the relatively tame agreement between Labour and NZ First in 2005 (full of scoping studies and first readings support). Read my review of both agreements here.
Looking through the parties' respective positions, it does look like National has more than Labour that would require compromise on with New Zealand First, if the two parties were to present some sort of combined platform for the next three years.
Immigration, the Ports of Auckland move and regional rail pop into mind (alongside relatively inexpensive seniors policies, a Minister for Pike River and something targeting bottled water exports – a review is already underway by National) when thinking about 'statement' policies that New Zealand First would desire some movement on.
On immigration, I don't see why National couldn't just adopt, to some extent, Labour's below-bachelor level international student stance as a way to try and placate Peters. Add in a more stringent English-language test for migrants while talking about local skills, and Bob's your uncle.
It's the NZ First policy to shift the Auckland Port to Whangarei which has me wondering whether National would ever commit to supporting such a project. So, could there be compromise here somehow, in a way which keeps both sides happy? (Labour supports the move.)
For Peters and NZ First, National will have to agree to some sort of development in Whangarei (and Labour too if they're told the port move would cost too much and go back on it). And, going along the lines of Peters' thinking that the move would need to benefit Auckland as well, something touching on that is required; it would be nice to open up more waterfront land for housing in Auckland, for example.
The compromise might be staring everyone in the face – almost literally. Look across the harbour from the port, and what do you see? The Devonport naval base. Many an article has been written about moving the base from its prime location, with Whangarei being the typical destination talked about – the Defence Force has even done reviews on the subject.
Whangarei would get what Peters and NZ First are keen on – development and a larger port complex. A common-sense, law-abiding population boost would be touted. Hey, there'll even be somewhere for Ron Mark's military boot camps to take place in the North when the shift is complete. It should be easy enough adding in the appendix that rail to Marsden Point will also be provided.
This was described to me by two people today - one inside the Parliamentary tent, the other a keen watcher on the outside - as able to be argued as a sensible compromise. Whether it's discussed, or enough to bring Peters on board, we must wait and see.
Perhaps his board and caucus really will have a strong influence on what way the party goes? Perhaps he really is intent on a wholesale shift back to pre-1984 economic policy, and the social fabric we had under Holyoake? National might be required to compromise on a whole lot more, if that is the case.