Mieke Welvaert of Infometrics has a Christmas shopping guide for electric vehicles, and some eating tips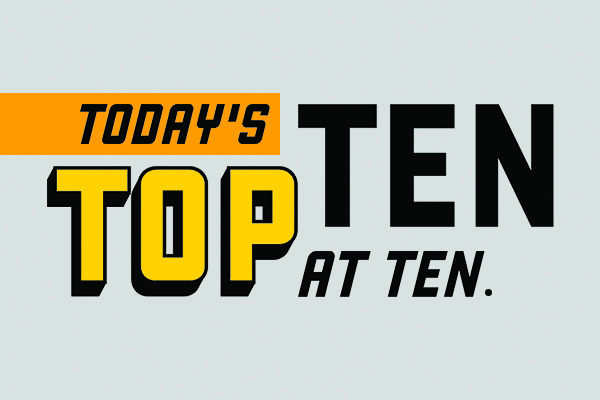 Today's Top 10 is a guest post from Mieke Welvaert, an economist at Infometrics. 
As always, we welcome your additions in the comments below or via email to david.chaston@interest.co.nz.
And if you're interested in contributing the occasional Top 10 yourself, contact gareth.vaughan@interest.co.nz.
See all previous Top 10s here.
The time has come that buying an electric vehicle might be cheaper for you than getting a petrol car. As some of you could be lucky enough to be thinking about upgrading your car this Christmas, I thought I'd address a few questions you might want to ask.
What are my options?
There are almost as many types of electric vehicles (EVs) as there are dietary requirements. Seeing as you've probably had to wrap your head around the latter for your Christmas feasts, I'll outline your vehicle dietary options:
Conventional hybrids
Conventional hybrids don't plug in, but they generate power as you drive (mostly from braking) and store it in a battery. This power then gets used to help the car move along.
Because they don't plug-in, conventional hybrids are generally not considered to be electric vehicles.
In dietary terms, conventional hybrids are like me: likes to think they eat vegetarian food, but has steak, chicken, or bacon 70% of the time.
Plug-in hybrids
For most people's day-to-day travel plug-in hybrids are more fuel efficient than their conventional counterparts. Plug-in hybrids run wholly on the battery for the start of trips, but will switch over to a petrol engine when your battery runs out of juice.
To make your plug-in hybrid vegetarian, you'll want to charge it every night and only drive it as far as the electric battery lasts.
In most cases, plug-in hybrids are a bit more like my buddies Jon and Rachel who eat vegetarian at home, but have roast lamb if they travel as far as my house. They call themselves flexitarians by the way.
Before I get too caught up in this metaphor it's probably best I explain that you don't have to be vegetarian to own an electric vehicle.
Fully electric vehicles 
Pure/battery-only/fully electric vehicles are the strict vegetarians of vehicles. But in New Zealand they might as well be vegan with about 80% of our electricity coming from renewables.
Fully electric vehicles run just on battery charge with an electric motor. You charge your battery up and drive around until you have to charge again (see 3. Can I use a fully electric vehicle for long distance trips?). 
How much is it going to cost?
In terms of upfront costs, I thought I'd show you a selection of common electric vehicles that EV enthusiast Sigurd Magnusson has put together. 
(Source: New Zealand Motor Industry Association - Manufacturer Survey, updated mid-2017. mia.org.nz/Documents/).
You can find the full table and more of Sigurd's research on his webpage here.
New vs used
If you're keen to get a car this Christmas, you might want to consider buying a second-hand electric one. Estimates suggest that lifetime[1] costs are already lower for used electric vehicles than for petrol cars. New electric vehicle costs are expected to break even with new petrol cars in the next few years.
But the main downside to used electric vehicles is that they don't go quite the same distance as new EVs on a full meal.
… I mean charge.
For fully electric vehicles, lack of range (and I don't mean food this time) can be prohibitive for some buyers.
Can I use a fully electric vehicle for long distance trips?
Any hybrid-type can go as far as a petrol car, but if you go vegan (fully electric) with your car choice you may need to plan your long-distance trips.
For some of the earlier Nissan Leaf's (one of the most common EVs) you'll need to recharge almost every 100kms. The newest Leaf can drive over 250km, and at the gourmet end of the market, the Tesla models will keep you going up to 500kms per charge.
Unfortunately, the conditions in which these distances are tested are generally more ideal than the roads you'll find on your holiday route in New Zealand. State Highway 6 from Nelson to Havelock will probably make a salad out of your second-hand Leaf.
So, if you want to go further, you have three options:
Hire a rental car for your holidays
Get a hybrid
Spend more than $60,000 and have a few charge-stops on your trip.
If you want a full list of the latter, Sigurd has also put this together on his website.
If I have to charge my EV, will it take ages?
Depending on what connection you use, charge time takes anywhere between 25 minutes and ten hours to get enough juice for a 100km trip.
Fast chargers take about 25 minutes to give your car enough charge to run for 100kms. Overseas, chargers 7 times this speed are beginning to be installed, and in the coming years, cars and chargers that work that quick should come to New Zealand.
Charging at home takes the longest, especially with the three-pronged plug socket you use for your toaster.
Nevertheless, you'll probably end up charging your car as you do your phone – at night when you're asleep. Even with a three-pronged plug this should give enough charge for most people's day to day car use. Given they charge while you're asleep, electric vehicle owners say in practice that they rarely wait for their cars to charge.
Where can I charge away from home?
The New Zealand Transport Agency (NZTA) is encouraging network providers to arrange for one charge point every 75km. The current network covers most of the main links up and down the country, but is a bit patchy along the West Coast. We are already expecting more charge points to be put in by June 2018.
   Running |
   Construction |
   2018 |
   Later
Source: https://charge.net.nz/map/
Are there additional costs I need to think about?
You might want to consider getting a faster, more robust charge point installed at home. As mentioned above, charging with a three-pronged plug socket is like eating spinach with one chopstick: Slow.
Getting a standard charger installed at home will set you back at least $800. On the flipside, these chargers are faster, reducing your meal time to five or maybe just two hours – probably the amount of time I'll spend eating a vegan Christmas lunch… all that kale.
Although this all depends on where you live. If you don't have off-street parking, how will you charge up your electric vehicle in the first place? If you're from Wellington, this might not be a problem for much longer with Wellington City Council trialling sockets from street poles next year (email ElectricVehicles@wcc.govt.nz to enquire).
What about the new tech coming along?
One capability very few EVs have at the moment is wireless charging. If you're lucky enough to have nabbed one of the latest iPhones or Samsung Galaxies you'll be familiar with this nifty feature. You just plonk you phone on the charge surface and it charges up - it's like magic!
But wireless charging is even more handy for electric vehicles.
Wireless means that you won't be tripping up on cables, having to ensure you have the right cable adaptor, and worrying about the wear and tear that could make your charging inefficient or unsafe.  You also won't have to remember to plug your car in.
A little-known fact is that this technology has been developed in our own backyard.
Number eight wireless as I like to call it.
So, should I wait?
Wireless charging is cool. We may not have charge-up roads yet, but consumers and manufacturers are pretty psyched about cars with wireless charging capability. This feature is expected to be more common in 2-3 years' time and may be worth the wait.
However, if you're buying a car this coming year, our estimates suggest that a fully electric vehicle is already price competitive on the used car market. If we take into account the cost savings of using a fully electric car over an 8-year period, used electric vehicles are already cheaper than used petrol cars. 
Are there government incentives?
Yes, but not many. To date, New Zealand governments haven't been that big on subsidising fruit and veges, nor are they that keen on giving people money to buy a car.
At present, you don't have to pay road user charges for your electric vehicle. This exemption lasts until electric vehicles (both fully electric vehicles and plug-in hybrids) make up 2% of all vehicles in New Zealand. Electric vehicles made up just 0.1% of the total in November this year.
Fortunately, many of our used vehicles come from Japan, which has both tax deductions and subsidies for electric vehicles. These discounts mean that the second-hand price of electric vehicles on the New Zealand market is much lower than it would be otherwise.
My laptop battery was useless after a few years, how long will my EV last?
Not an unfair question if you're attempting a plant-based diet. And the answer is decidedly lacking:
We don't know.
This is because mainstream electric vehicles have only been around for about a decade. As a result, it's hard to get any long-running studies on how quickly EV batteries degrade – the main limiting factor in the lifetime of an EV.
Nevertheless, battery technology has improved quite a bit in this time with car manufacturer's constantly trying to improve their offering (there's a lot of money in diets these days, did you know?).
A battery in your steak-eating petrol car will last about five years. In contrast, clean-eating electric cars are now leaving the factory floor with battery warranties for 5 to 8-years.
The cost of replacing an EV battery ranges between $2,000-$5,000, according to flipshare.
What's more, EV batteries can be refurbished here in New Zealand, reused (e.g. to store solar energy at your home), and finally, recycled. Doing so is much more feasible than recycling the fumes coming out of a petrol car!
In summary, if you're tossing up between an electric vehicle or a petrol car this Christmas, it's worth considering going electric. Costs are already in your favour if you can stump up the initial cash. And I think the world has moved on a bit since the 1995 episode of the Simpsons. You can make friends with salad, I believe in you.
  1995                                                                    2017                        
---
[1] Estimates based on ownership lasting 8 years.